[Editor's note: This review may contain spoilers]
Writer: Tim Seeley
Artists: Davide Fabbri, Christian Dalla Vecchia & Carrie Strachan
Summary
Constantine tries to find Margaret Ames only to find a portal to hell.
Positives
The cover by Tim Seeley and Chris Sotomayor is cool. I like the yellow color scheme; I don't see that a lot in comics. There is something eerie about the cover that I like.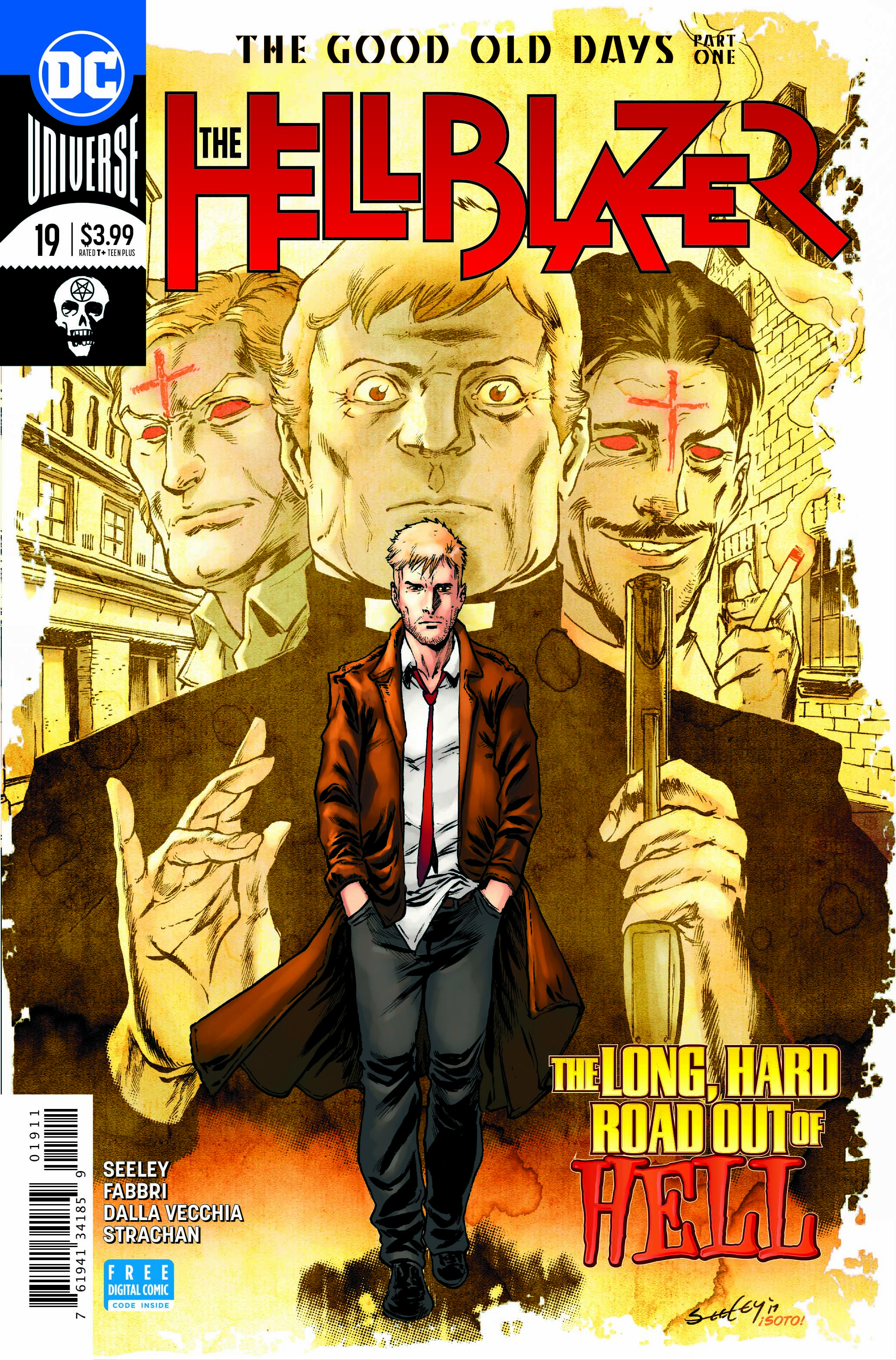 The interior art features pencils by Davide Fabbri, inks by Christian Dalla Vecchia and colors by Carrie Strachan. The art is good. The characters are expressive and it's all drawn well. The art really gets good when Constantine comes across the door to hell. That was an effective section; it looks great.
The ending is fantastic. I won't give it away but it's really exciting. This is the first time during Rebirth that I've been excited about a Constantine story and my excitement has almost nothing to do with him.
I am intrigued by the concept of the story. An evil priest has resurrected a friend of his by allowing him to possess Ames. Possession is always insanely creepy and the team portrays it well.
Negatives
Everything that excites and interests me about this story has nothing to do with the main character. I am way more invested in Ames than I am with Constantine. He really just feels like he is there. I think I am just bored with Constantine as a character. Every scene with him is very uninteresting to me.
Verdict
This is an okay issue. There's a lot of potential and I'm excited about certain elements. But the lead character isn't commanding enough attention. It's difficult to get myself into these modern Constantine stories; they feel so dull. This is probably my favorite issue of the run so far and I am curious to see where it goes.