[Editor's Note: This review may contain spoilers]
Written and Illustrated by: Sean Murphy
Colors: Matt Hollingsworth
Summary
To Batgirl's surprise, Nightwing agrees to help Commissioner Gordon and the GCPD bring Batman in. A plan is soon put into place to capture Batman which leads to a high speed chase across Gotham. The chase comes to a climactic end when Batman and Jack Napier engage one another in a street brawl.
Out of nowhere, Neo-Joker attacks Gotham using a massive ice-gun similar to weapon owned by Victor Fries.
Positives
As in past issues, this issue has great easter eggs. When Nightwing agrees to capture Batman, the method they choose requires him to go back to older technology. Murphy uses this as a great way to bring in the Batmobile from the 1989 Batman film from Tim Burton.
The fight between Batman and the new and improved Jack Napier is intense and the fight's ending is a surprise and even a little emotional.
Negatives
I can't shake that Nightwing agrees to take in Batman. I just feel Nightwing would never do that. He may clash with Batman and at one point may even think Batman needs to be stopped, but he would find another way, or he would do it himself, but he would never betray Batman. Fortunately, this can be overlooked somewhat simply because this is a parallel universe within the DC multiverse.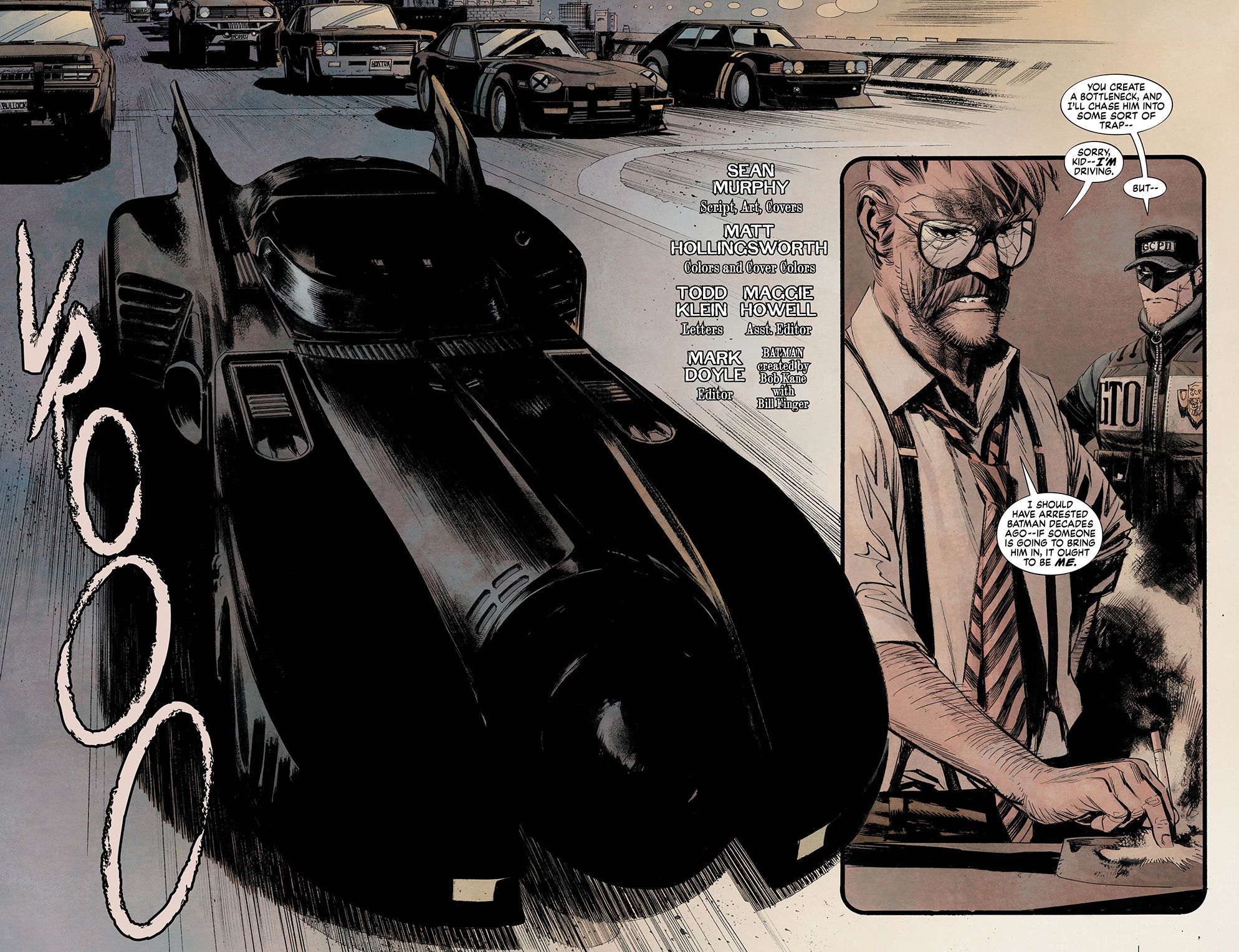 Verdict
This mini-series has been so well done and exciting all around and this issue is no different. I'm sad knowing this series will be ending soon, but very excited to see how it ends. It has been such a unique take on the Batman and Joker dynamic.