[Editor's note: This review may contain spoilers!]
Writer: Christopher Priest
Pencils: Diego Neves
Summary
It seems that Slade Wilson is about to meet his end! Trapped in Chinatown, Deathstroke is ambushed by the Chinese Super-Man, the super strong Isherwood, and Terra–former Defiance teammate and lover! Is this Deathstroke's final stand?
Positives
Priest really throws action at you on every page in this book! Complimented by the outstanding work of Neves, each page jumps out at you on every turn! Adeline seems to want revenge finally, and to bring Slade to justice so she turns to making a deadly alliance with Isherwood, Terra, and Super-Man to bring the mercenary down. The fight at first seemingly goes Slade's way, as he first encountering Terra, and while mocking her he's suddenly ambushed by Super-Man. If you may remember, he's already defeated the newcomer with ease before, but when the super strong Isherwood enters the fight it's a battle that's gone out of control too fast–even for Slade.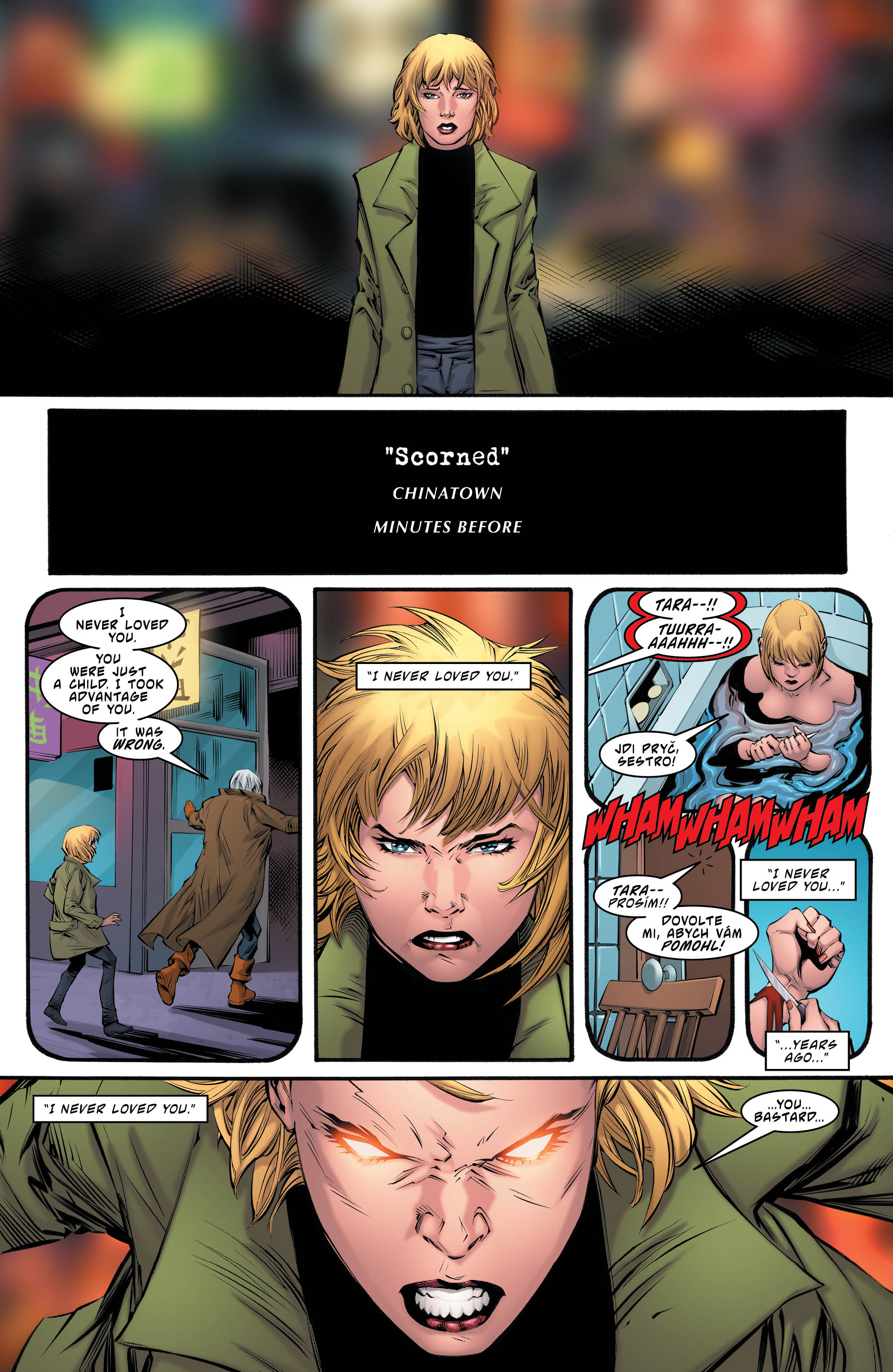 Negatives
I have zero complaints about this issue! Priest really brings it home with Slade and most of his supporting characters. Rose finally gets somewhat of a conclusion to her story, and I hope that towards the end of the next issue she has some type of reconciliation with her father, especially after what happens in this issue! Adeline, Slade's former lover and mother of his two children, finally enacts her plan for revenge but I don't believe it'll go the way she wants.
Verdict
Overall this issue really brings things home to roost for Deathstroke here. Ultimately almost all the players he's hurt at some point have enacted their revenge, from Terra, Adeline, Isherwood, and even Super-Man has his own motive–he wants a name for himself in the U.S. by taking Slade down. Towards the end of the book, we witness a literally broken Deathstroke as Isherwood slams a car on top of him! Slade's alive thanks to his healing factor, but where he awakens is much worse–Arkham Asylum! I can't wait to see what Priest has set up for the next issue!