Geoff Johns delighted fans at his Spotlight panel Thursday at Comic-Con International: San Diego 2018 with the news that he is writing and executive producing STARGIRL for the DC Universe digital subscription service. Greg Berlanti and Sarah Schechter will also executive produce. The original series is the sixth for the brand-new service and focuses on the character that started Johns' career as a comic book writer when he created her in 1999, lovingly inspired by his late sister who was killed in a 1996 plane explosion.
STARGIRL follows High School sophomore Courtney Whitmore who inspires an unlikely group of young heroes to stop the villains of the past. This new DC Universe series reimagines Stargirl and the very first superhero team, the Justice Society of America, in a fun, exciting and unpredictable series premiering in 2019, produced by Warner Bros. Television, Mad Ghost Productions and Berlanti Productions.
The STARGIRL announcement was just one of a series of reveals from Johns during his lively panel, during which Johns also shared the newly released TITANS trailer and the panel room roared as Robin takes center stage for the new series.
Before the crowd could settle down, Johns revealed he will return to SHAZAM! with an ongoing comic book series, reuniting with artist Dale Eaglesham. SHAZAM #1 will debut on November 21, the same Wednesday before Thanksgiving that Johns debuted DOOMSDAY CLOCK #1 in 2017.
Speaking of DOOMSDAY CLOCK, Johns revealed new art by Gary Frank from issue #6, out July 25. Johns shared that the new issue will provide fans with Mime and Marionette's origin stories.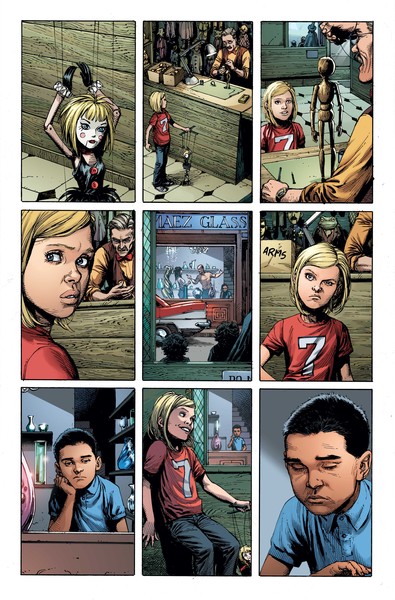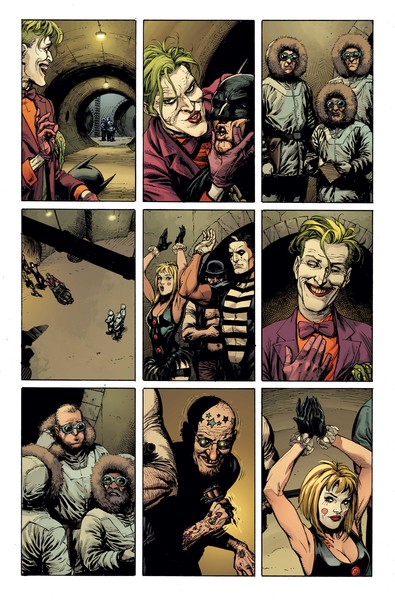 Finally, Johns revealed a first look at BATMAN: THREE JOKERS by artist Jason Fabok and announced that the series will be published under the DC Black Label imprint, which promises the provocative and daring storytelling fans have grown to expect from the DOOMSDAY CLOCK writer.