DC Comics made a major splash at this year's San Diego Comic-Con, and they didn't come alone, nope, DC brought Vertigo along for the ride.  The main topic of conversation? A new title inside the widely popular Sandman Universe.
Author Nalo Hopkinson arrived in San Diego to discuss her upcoming Sandman Universe title House of Whispers for DC/Vertigo.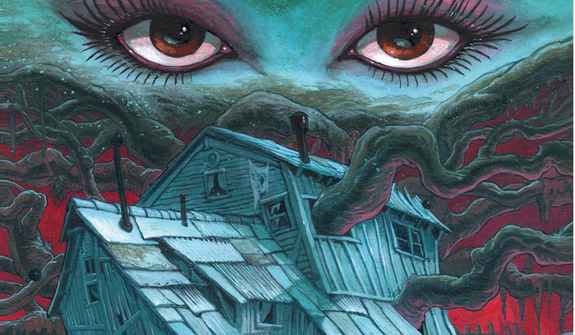 "Latoya is in a coma.  Her girlfriend enlists the help of Latoya's two younger sisters.  Using the Book of Whispers, they mistakenly steal the lessens of Erzulie, a deity of voodoo mythology…They psychic blowback of the spell causes her house to crash into the Dreaming, beside the House of Secrets and Mystery and their custodians, Cain and Abel.  In the real world, the awakened young woman suffers a mystical form of Cotard's Delusion-she believes she is already dead, and she's transmitting her belief to others, causing them to become guardians of the Gap that has appeared in the Dreaming"
This announcement is no doubt, pure joy for comic book enthusiasts everywhere as Sandman is a story that transcends comic book company loyalty.  House of Whispers in the Sandman Universe will undoubtedly be a big hit and a major win for DC/Vertigo comics.