Harley Quinn is about to hit a milestone with the upcoming Harley Quinn #50.
Dan Jurgens is listed as one of the many artists set to illustrate the issue. He will be teaming with writer Sam Humphries on the story "Harley Saves the Universe!" Jurgens jumped on board immediately when given the chance to illustrate his first official Harley work.
Dan Jurgens said:
It just so happens that Sam and I were on a panel together at San Diego. While talking about Harley Quinn #50, Sam dropped some tantalizing hints on the audience regarding his story for that issue – so much so that I was intrigued as well.

When DC contacted me and asked me to draw a couple of pages, I simply couldn't say no.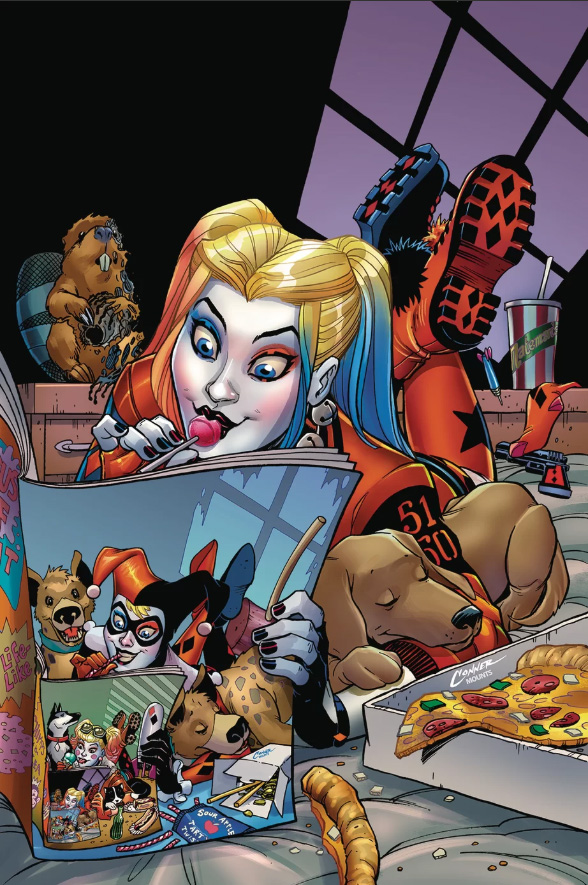 Sam Humphries added:
Dan is a legend, so I'm honored he agreed to put his legacy at risk by co-creating some of the craziest pages DC has ever published. I can't quite explain why, but when you see the pages, you will understand instantly why Dan was the perfect choice to draw them and why these pages could only happen when Harley Quinn destroys DC continuity.
Harley Quinn #50 is set to be released September 19, 2018.