After the controversial audience reaction to the studio's Batman v Superman, Warner Bros. moved quickly to make changes to Suicide Squad, which was slated to open a few months later. While we may never know the full extent of what differed from director David Ayer's original vision, we do know at the very least that serious reshoots were undertaken to lighten the film's tone.
Ayer has publicly defended the theatrical cut, but he's also admitted he would do certain things differently if he had the chance. Responding to a fan on Twitter recently, Ayer offered a glimpse into one difference between his cut of the movie and the one that reached theaters.
"Harley's arc was vastly simplified," Ayer wrote. "It's fun to play 'gotcha' but remember released film was very different from original assembly."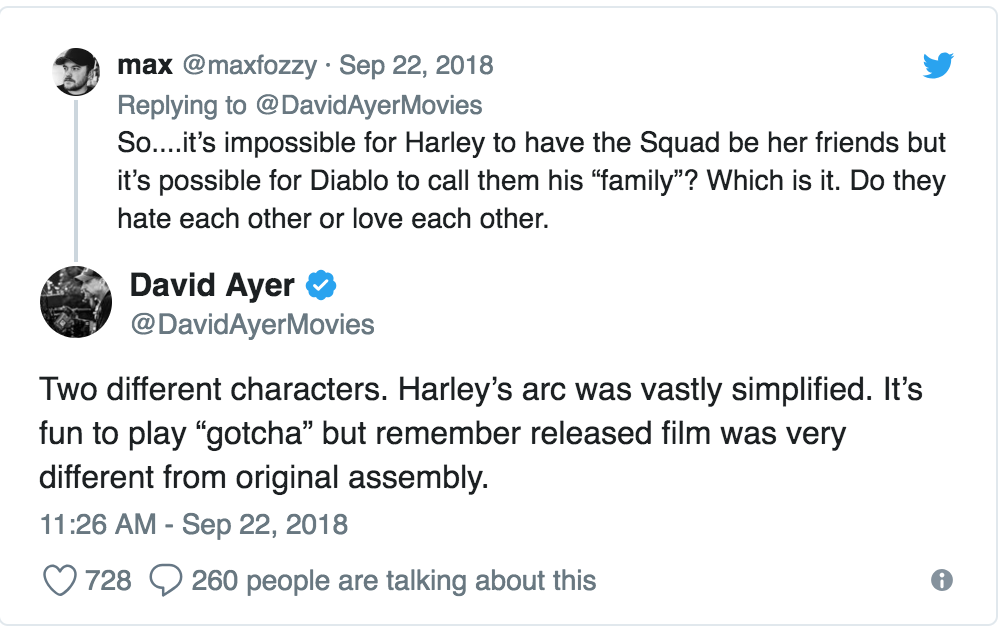 What do you think about Ayer's comments regarding his original cut of Suicide Squad?  Do you think it could have been better if Ayer had been able to keep control?  Let us know your thoughts in the comments below!