[Editor's Note: This review may contain spoilers]
Writer: Sanya Anwar
Artist: Priscilla Petraites
Colors: John Rauch
Letters: Emma Rubert
Summary
John Constantine is quite the enigma as he crosses over from Justice League Dark and his adventure with Batman to travel to Hong Kong to take on a case where high profile guests are jumping to their deaths off of local businessman Samuel Po's Palace in the Sky.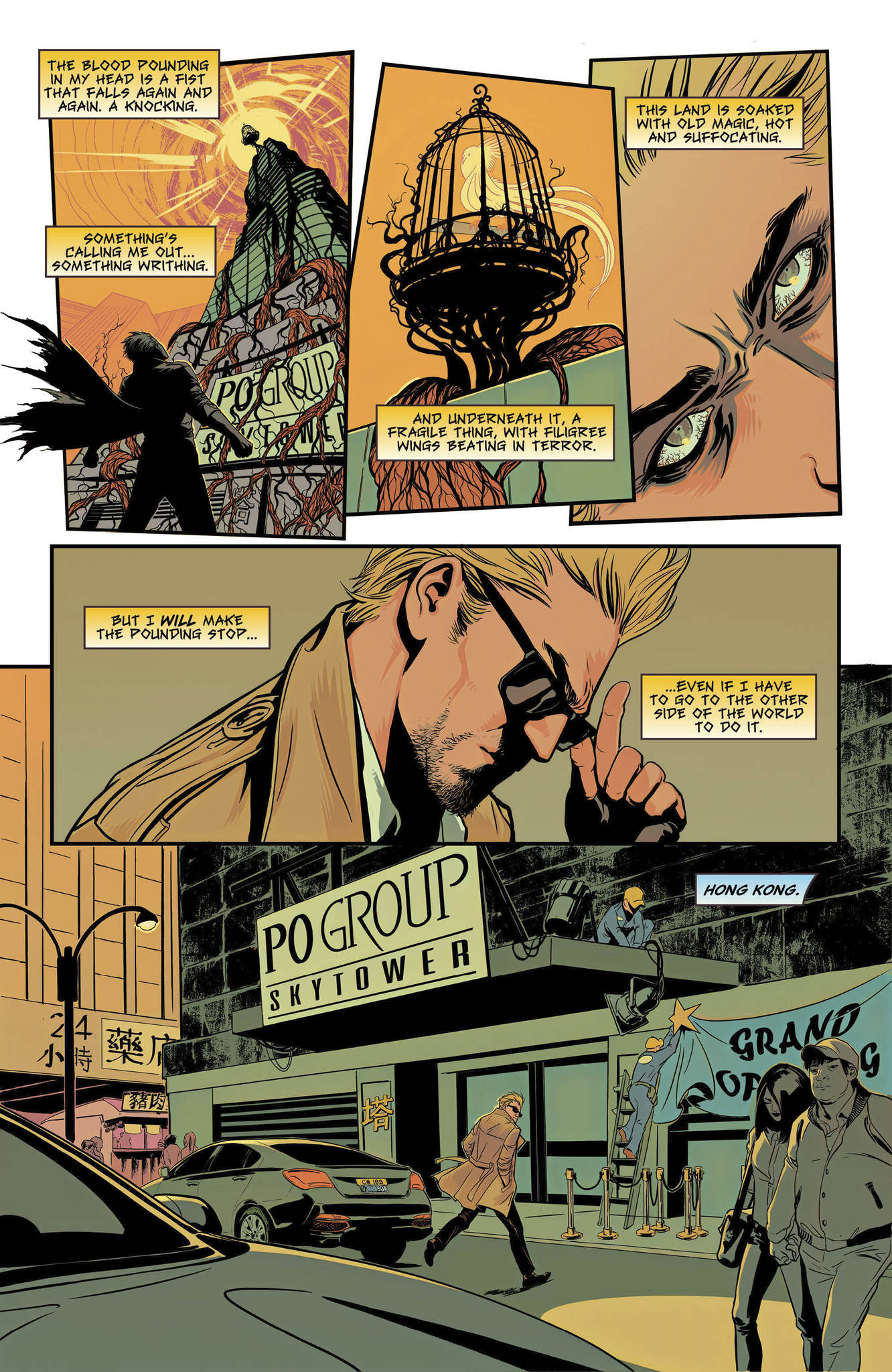 Positives
Anwar paints a favorable Constantine in this story of magical detective work.  He has always been viewed as a bit of an anti-hero and perhaps a character that uses his skill set to really mess with heroes.  Never has it been more evident in the way other writers are using him in JL Dark and his recent work in a Batman Damned issue.  However, we get to see his powers used for good in breaking out a little girl from servitude as well as a bit of "dark justice" as Samuel Po is implied in meeting his end.  It's a great short story and puts a twist on the Constantine character.  The art work is solid, and I would really like to see Petraites eventually get her hands on Jagger Rose or other characters as her sharp pencils and edges contribute to the story!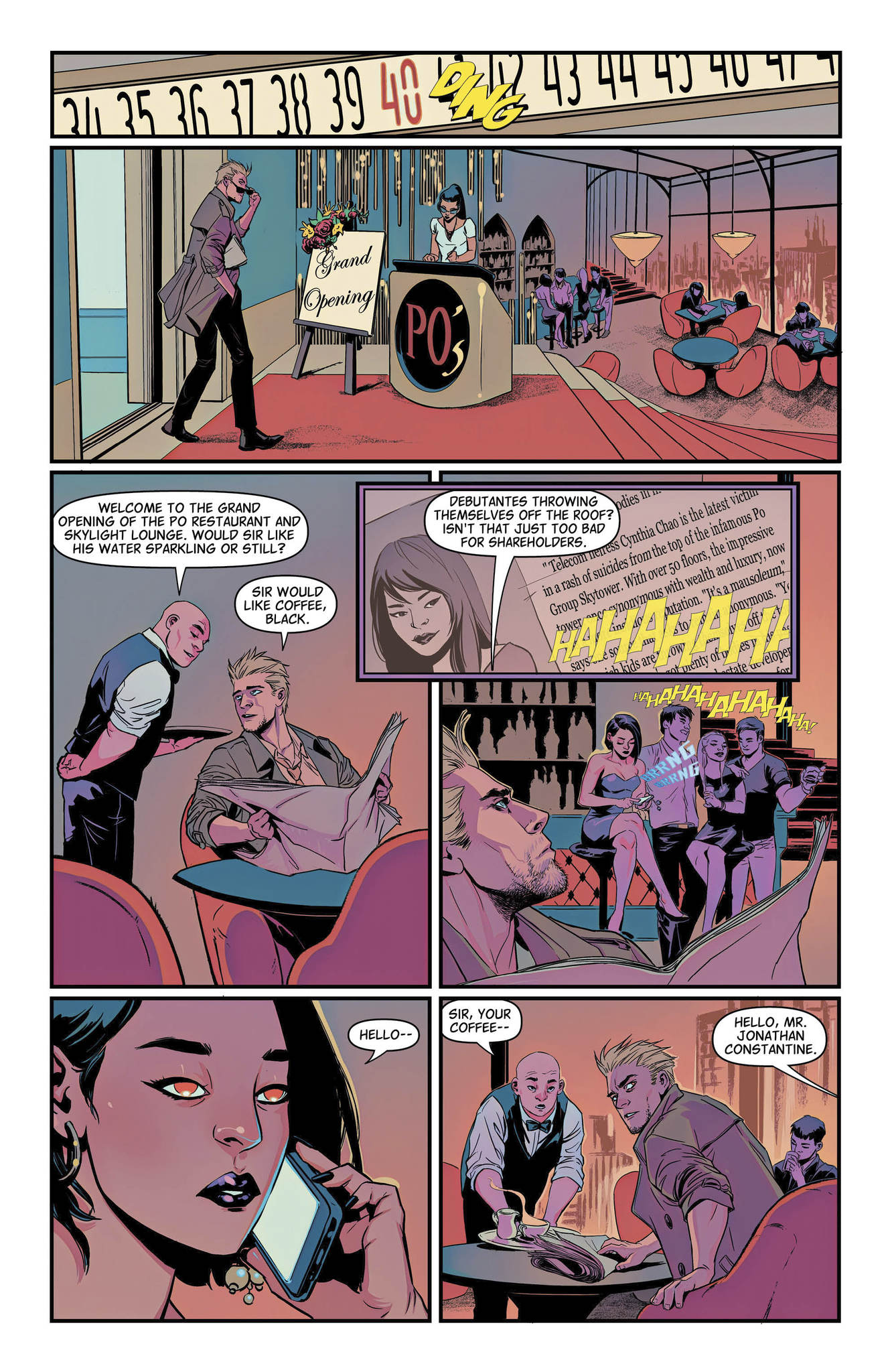 Negatives
The victims are manipulated through cell phone calls which is reminiscent of a Stephen King novel "Cell".  This time rather than becoming vicious animals, the cell phone call results in suicides.  It's a good tool, but one we are seeing a lot of lately.  However, it is a great "Black Mirror" homage.
Verdict
This is a great leap for this team as a highlighted piece to be anchored in with other characters.  Constantine is a bit of a layman's Dr. Strange, so it was good to see some "good" in him!