[Editor's Note: This review may contain spoilers]
Director: Mel Zwyer
Writer: Mae Cat
Starring: Jesse McCartney, Nolan North, Stephanie Lemelin, Jason Spisak, Zehra Fazal, Troy Baker, Khary Payton, Alyson Stoner, Jason Marsden, Greg Cipes
Summary 
It's the first day of school for Violet Harper and Forager (Jason Spisak). And the last day for a different freak…
Positives
An episode jam packed with more story than you can keep up with. Even if it was a small cameo that may one day develop to something larger, the inclusion of Harper Roe to the mainstream was phenomenal. Blue Bird is one of those characters created due to necessity for young role models to an even younger audience, to see her on screen now being played out even as her civilian form, it's impactful and hopefully one day Batman and Blue Bird will roll off the tongue just like Batman and Robin. Forager should've gotten annoying but didn't, Halo should've been love-able but wasn't, and Cyborg should've been the same old tale but took it somewhere very dark. Cyborg's origin has played out over and over on both TV, comics, and now even live screen adaptions, while the Ray Fisher Cyborg we met in Justice League held some resentment toward his father, this Cyborg was ready, and came close to killing his father, a turn we have not really seen before or play out for so long, it was enjoyable and a new take on a beloved long time character.
Negatives
How much is too much? Halo's origin now revealed as a living Motherbox puts to rest any doubt she was the person she was before adding another dead child to the list. While I praised this move in the beginning it now seems we have come to the point where we are killing children almost every episode for the sake of separating Outsiders to a much more darker tone. Cyborg's reveal after the explosion was also extremely graphic and again let's not shy away from reality but having such a graphic scene insert in an already tense and heavy episode felt over poured for the entire series.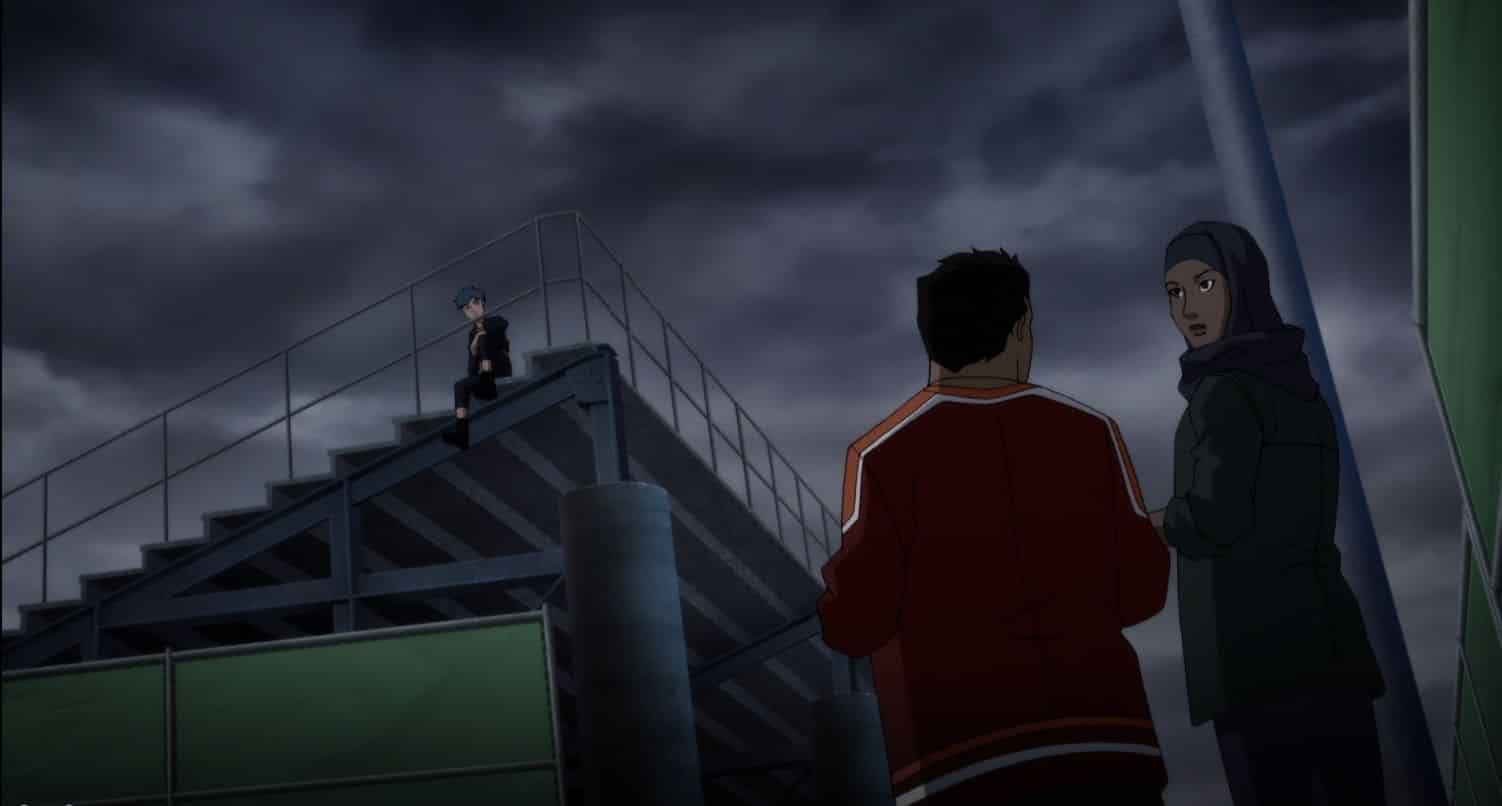 Verdict
Two episodes in and theirs no way you can stop the audience from keeping on, the show has been great this season with setting up good storylines and hard hitting reveals this is definitely an episode that's sets up more to come but reveals enough to keep you going.