Whether you love or hate Valentine's Day, it's hard to ignore one of winter's most stressed over holidays. In honor of Cupid's big day, we're going to take a look at eight of DC's most memorable couples. In the spirit of fairness, we will look beyond the cute and include four couples that would make anyone happy to be single – even on the most romantic night of the year.

Worsts: Harley Quinn and The Joker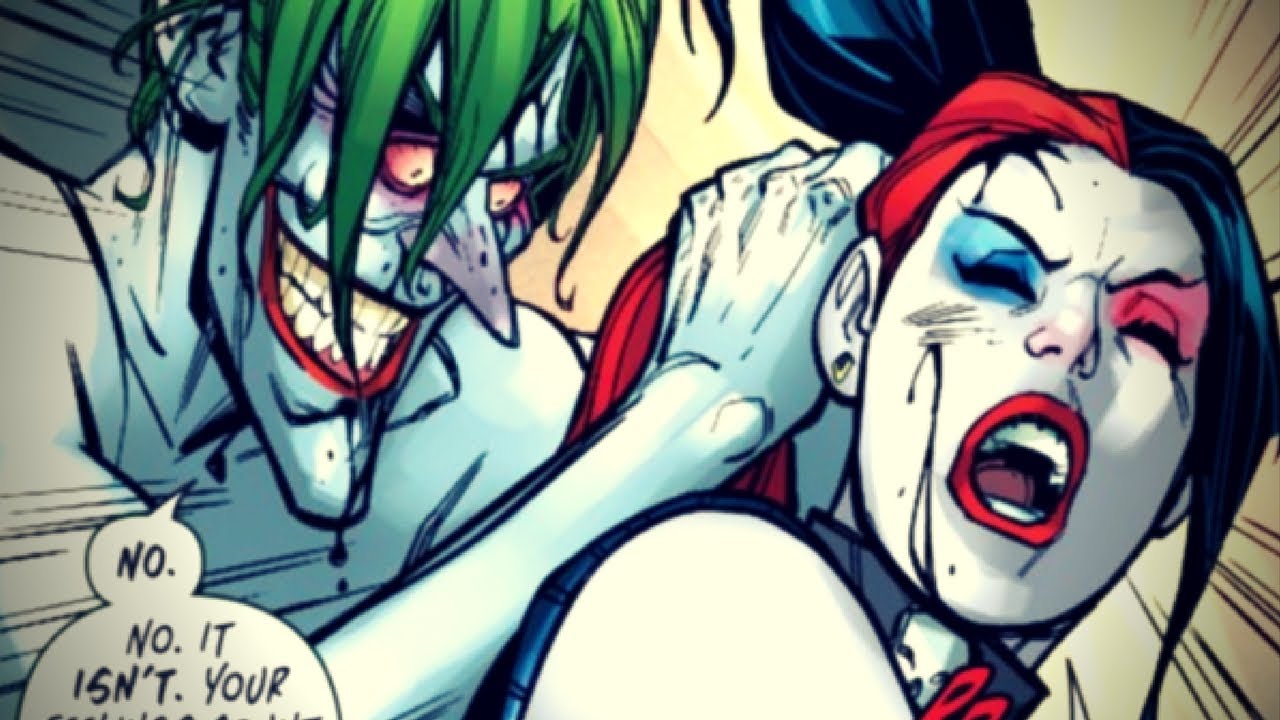 The poster couple for violent relationships has managed an extensive following of abuse romanticizing fans. While the effect of their relationship is certainly not ideal, Harley and Mistah J have one of the most addictively intriguing relationships in DC comics. The character Harley Quinn was created for Batman the Animated Series as a love interest for the Joker. Dr. Harleen Quinzel falls for the Joker while he is under her care at Arkham Asylum. She helps him in orchestrating a daring escape and remains loyally by his side, forfeiting her career as a psychiatrist in favor of following around an abusive maniac. Lucky for Harley, she's had serious longevity after her debut and made the transition into the comics and eventually cinematic appearances. She now has a life (and several titles) outside of the Joker. Fortunately, both characters can hold their own, which we can only hope is reason enough to not pen another unholy reunion for the two.


Bests: Mister Miracle and Big Barda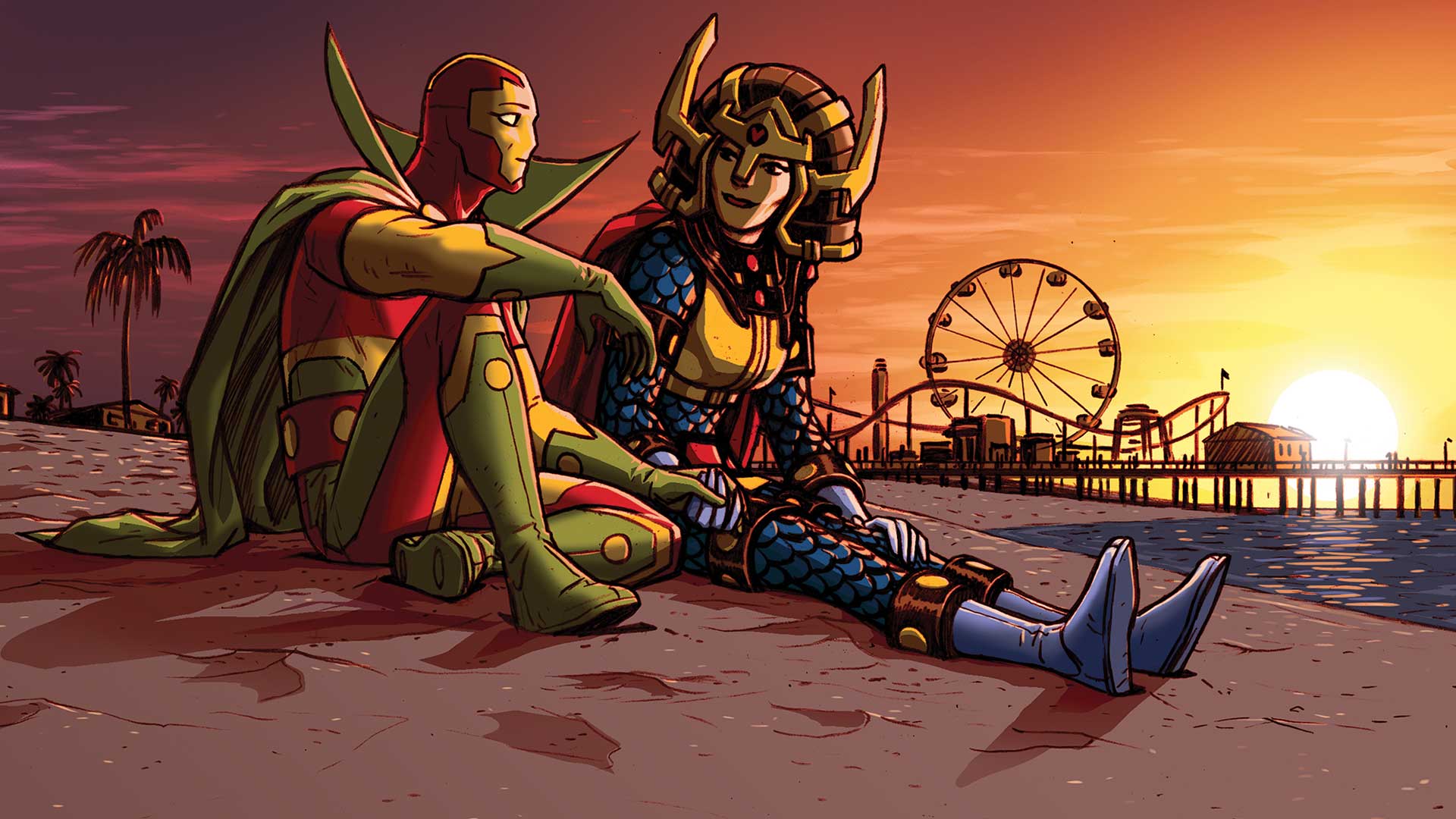 If you've read Tom King's recent Mister Miracle title, you already know the powerful and devoted couple of Scott Free and his wife, Barda. Their bond is formed during their traumatic childhood on Apokolips and solidified when they escape the hellish war planet to build a better life on Earth. The mutual trauma puts Scott and Barda at an advantage when it comes to relating to one another and understanding the other's perspective. Barda is there to support Scott in his darkest moments, especially when the trouble of the home-world comes calling to him in their new life. In turn, Scott appears to be eternally proud of his wife and considers her his number one partner when things get tough. The world's greatest escape artist and the surreal warrior are forces to be reckoned with as individuals, but together, they become an unstoppable unit capable of incredible feats.


Worsts: Silk Spectre and The Comedian
Alan Moore's Watchmen is a masterful portrait of the darkest sides of costumed vigilantes. The relationship between crime fighters Silk Spectre and The Comedian is among Watchmen's darkest plot points and remains controversial and widely disliked among fans more than 30 years after the series' completion. Their union is uncomfortable, to say the least, a fact that even the other Watchmen characters agree with. Sally Jupiter (The Silk Spectre) serves as an over-sexualized costumed hero on the Minute Men team alongside The Comedian, Eddie Blake. Blake violently attacks and attempts to rape Jupiter, but is mercifully interrupted by another of their team members. When and how this horrific attack eventually turns into a romantic relationship is unclear. We later find out that Sally's daughter and the new Silk Spectre, Laurie, is actually the product of a consensual affair between Jupiter and Blake after the attempted rape. Laurie, much like everyone else, is horrified when she discovers the truth of her parentage. Her mother only offers vague musings about how she and Blake's relationship came about and seems to view him with both nostalgia and indulgence. The whole mess is confusing. By the time Laurie is a teenager, there appears to be a bit of love lost between Blake and Jupiter, as Sally tries to keep him from interacting with young Laurie and accuses him of trying to seduce a woman too young (and too related) to him. Jupiter's attitude toward Blake drives a wedge between herself and her daughter and still has fans scratching their heads.


Bests: Green Arrow and Black Canary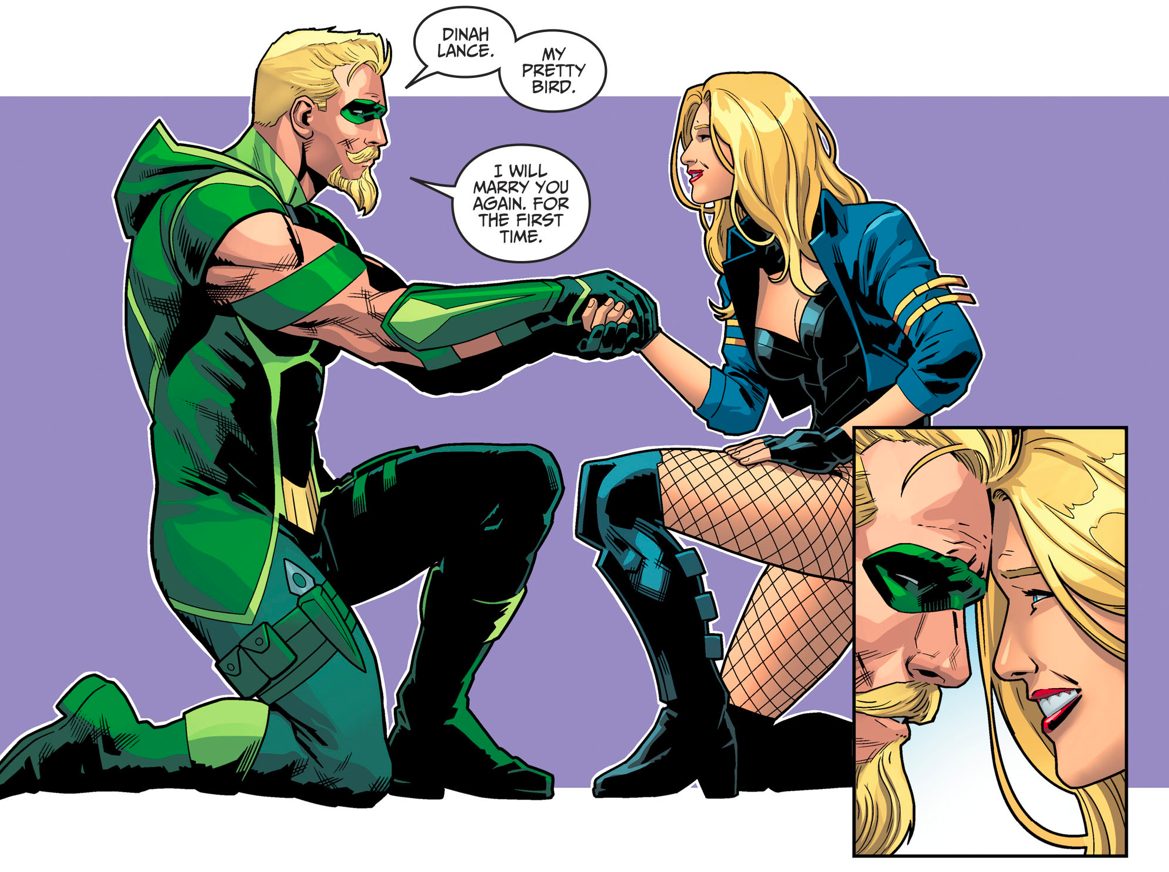 Dinah Lance and Oliver Queen are pure fun as a couple. They're a staple for anyone who grew up watching the Justice League Unlimited series in the early 2000s. Canary and Arrow form a friendship while serving on the Justice League that develops into a much deeper romantic bond during training sessions and dangerous missions. Green Arrow is a grounded man of the people with a sarcastic wit to match that of the scrappy combat expert. Their organic relationship is a breath of fresh air. They stand out as a couple that has the complexity and depth to carry their own title.


Worsts: Wonder Woman and Aquaman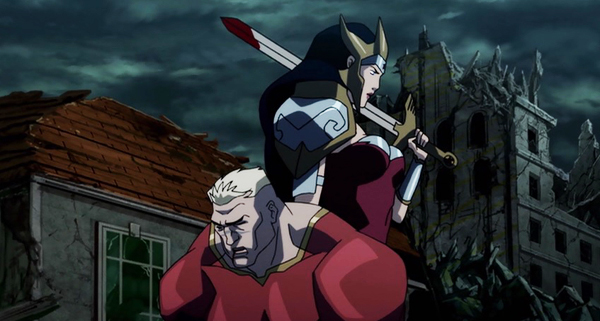 The King of Atlantis and the Princess of Themyscira are a terrible match. On paper, royal bloodlines from legendary kingdoms sound like a no-brainer, but the Flashpoint Paradox timeline proves that Diana and Arthur's union would be anything but happy. There is not much to like about either hero in this story-line. Aquaman becomes infatuated with the Amazon princess after meeting to discuss the terms of their armies. He engages in an affair with Wonder Woman, even though he is still married to Queen Mera. When Mera confronts Diana, Diana decapitates her. Aquaman's infatuation is broken and driven by the grief of his wife's death, a war is declared between the Amazons and Atlanteans. Alternate timeline or not, any relationship capable of starting a war is not one that should be pursued.


Bests: Apollo and Midnighter
Apollo and Midnighter have the honor of being the first openly gay superhero team in DC comics. Though their relationship has an on-again-off-again element, they represent a genuine well-written couple capable of facing evil while navigating the difficulties of maintaining a healthy relationship. They are an important milestone in modern comics; one built on a foundation of three-dimensional writing rather than flying by the credit of the barriers they have broken. Their 2016 title followed the couple through good and bad times, starting with a happy reunion as they decide to get back together after a tumultuous breakup. Apollo is captured by the villain Henry Bendix, prompting the ever-faithful Midnighter to brave literal hell and high water to recover him. Between their expert crime-fighting and admirable connection, Apollo and Midnighter are a passionately driven unit willing to battle against incredible odds.


Worsts: Hal Jordan and Arisia Rrab
Try as you may to dress up a train wreck, sometimes there is just no way to make a bad thing look good. This relationship is questionable at best, and at worst, it borders a justifiable social services complaint. Hal and Arisia meet as members of the Green Lantern Corps and eventually engage in an emotional and physical relationship. It sounds innocent enough, but this relationship starts after Hal acts as a mentor and big brother figure to Arisia. Worse, by Earth standards, Arisia is a young teenager. Hal is a grown man. Her age differs on her own planet, but Arisia is presented to readers as a young teenage girl with a crush on Hal. Her crush is so intense that she uses her power ring to age herself so that she can seduce Hal, an endeavor she succeeds in with little convincing. The whole arc feels like it's laying the groundwork to justify a completely icky relationship. Whatever her home planet age may be, Arisia comes across as a child to readers and to Hal. The big brother/little sister bond initially developed between Arisia and Hal feels much more natural and makes the shift to a sexual relationship far more jarring. Fortunately, the whole affair is short-lived, but it remains an uncomfortable splotch on Hal Jordan's legacy that many of us would like to forget.


Bests: Lois Lane and Clark Kent
They're a tale as old as time and one of the most iconic fictional couples in pop culture. As long as Superman has been a household name, his plucky main squeeze has never been far behind. Lois and Clark meet while working at the Daily Planet. Lois is a driven reporter and street-smart city girl. Though they are literally from different worlds, both have a dedication to truth and justice that makes them the perfect pair. Lois balances farm boy/ superhero Clark, and Clark provides encouragement and support to Lois as she reaches new heights in her work. Though they've had their break-ups, write-offs, and deaths (as all good comic couples do), Lois and Clark have stood the test of time and are the closest thing to a constant that DC fans may ever get.


These couples represent some of the best and worst depictions of love in DC comics, with plenty of lessons for readers to learn in each relationship. Naturally, these are not the only notable couples to appear in DC comics. What are your best and worst couple picks?  Let us know in the comments, and if you're celebrating, have yourself a great Valentine's Day!