[Editor's Note: This review may contain spoilers]
Writer: Warren Ellis
Artist: Jon Davis-Hunt
Colors: Steve Buccellato
Letters: Simon Bowland
Summary
Things are heating up in the most literal way as The Wild Storm is only two issues from the conclusion. Apollo and Midnighter meet up with Angie Spica and the gang for possibly the biggest battle of the series so far. Put down the coffee because this is all the caffeine you'll need today. 
Positives
When Ellis and Davis-Hunt do action they do it right. There is an unmistakable sense that the end is near and the two go all out this month. Throughout the series Davis-Hunt has had the opportunity to render action sequences in interesting and novel ways but with this issue Warren Ellis has given him a battle scene with the largest scope yet. It's almost at Kaiju level destruction by the end and certainly gives readers more than enough reasons to wait in line for next month's issue.
The opening few pages seem so nonchalant in comparison to the end and one very specific splash spread tells readers what they're in for. As always Davis-Hunt get's his 'page' to show off and while this review will go on to praise just about every page, this double page spread is stunning. The level of detail is frankly ridiculous with body parts flying in all directions. Put down the anatomy book as The Wild Storm #22 has you covered. 
With that scene passed readers are whisked straight to the desert for the action sequence that takes up the majority of the issue. It's really pleasing to see Apollo and Midnighter meet with other characters but the dialogue doesn't last long. This is when readers are shown that Davis-Hunt is getting more than one of his 'pages' this month.
What follows is comics mastery from two of the best creators in the industry. The action throughout the series is trivial in comparison to this issue which really goes to show just how intense this issue can get. Something that these reviews have sadly neglected to mention is the colouring of Steve Buccellato. Issue #22 cannot be commented on without properly praising the work of this artist. Buccellato's colours give so much life to the closing battle scenes. The sunset at the opening of the issue goes on to compare with the giant explosions at the end of the book as the ever-present blue of the night sky contrasts perfectly with the violent oranges of fire.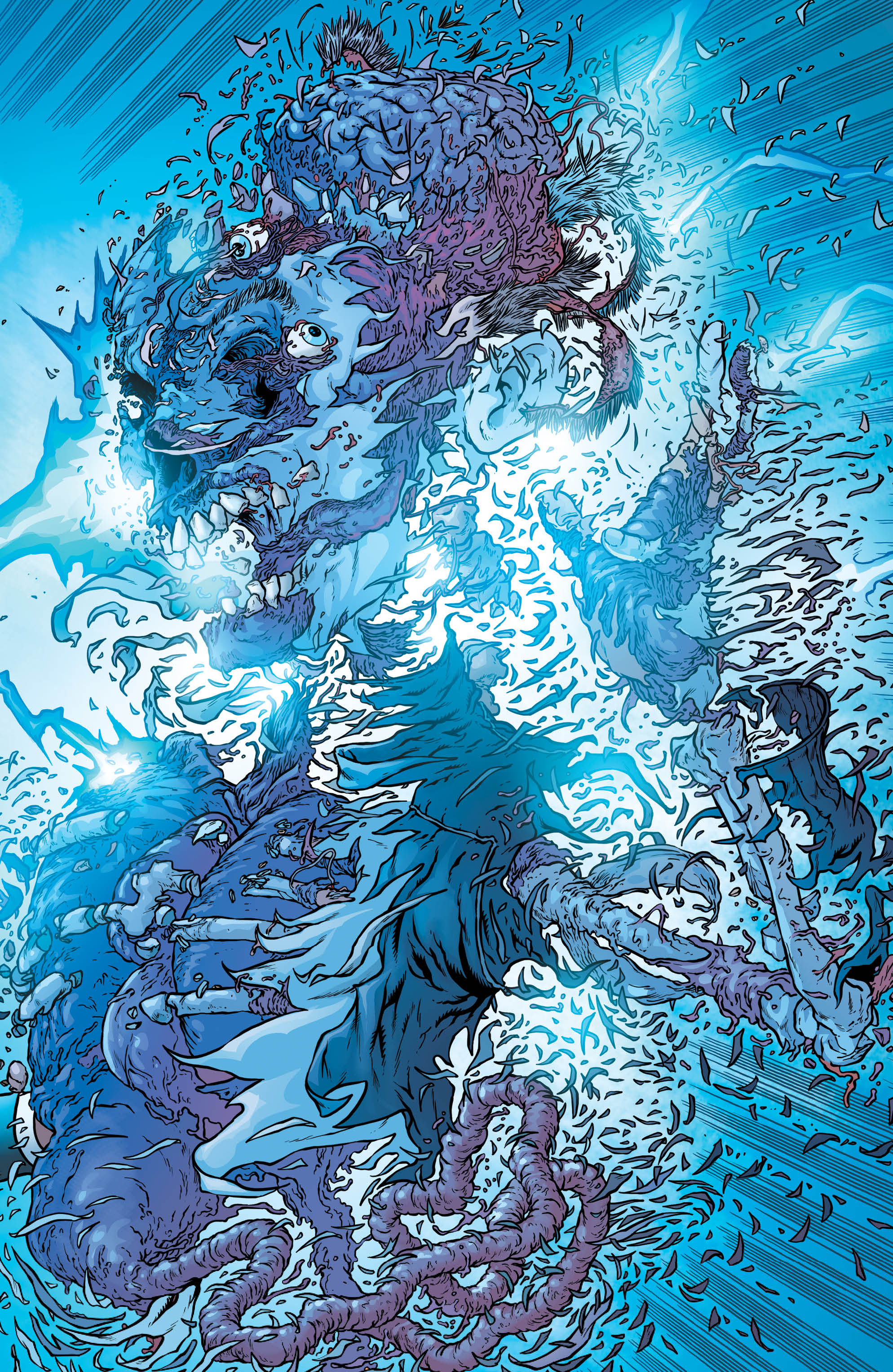 Negatives
For once there isn't much to critique here. As single comic issues go this is truly spectacular and unless you're not a fan of action and sci-fi battles this book is for you.
Verdict
Ellis and Davis-Hunt have produced yet another fantastic action comic book and along with the colouring of Steve Buccellato, have produced a genuine piece of artwork.