DC Comics Pull Box For 5-29-19 (New Comics and Merchandise)
Written By: Thomas O'Donnell
DC Comics News has compiled a list of DC Comics titles and collectibles shipping to comic shops for May 29, 2019.
Check back every Friday with the DC Comics News Pull Box to see all the cool new DC Comics titles and collectibles that will be available at your favorite local comic shop! So, what titles or collectibles will you be picking up this Wednesday?
You can sound off in the comments section below! Click on Comic shop Locator to find the comic shop nearest to you!
COMICS
BATMAN LAST KNIGHT ON EARTH #1 (OF 3) $5.99
CATWOMAN ANNUAL #1 $4.99
DC PREVIEWS #14 JUNE 2019 EXTRAS $PI
DETECTIVE COMICS ANNUAL #2 $4.99
DOG DAYS OF SUMMER #1 $9.99
DOOMSDAY CLOCK #10 (OF 12) $4.99
HEROES IN CRISIS #9 (OF 9) $3.99
SUPERMAN LEVIATHAN RISING SPECIAL #1 $9.99
WILD STORM #23 $3.99
DCN Pull Box Triple Spotlight
HEROES IN CRISIS #9 (OF 9) $3.99
(W) Tom King (A/CA) Clay Mann
The most-talked-about miniseries of the year reaches its stunning finale! The mystery behind the murders at Sanctuary is solved, but the mind behind it is one the heroes never expected. With their deepest secrets exposed, the Trinity has to consider how to carry on. Should the tragedy cause them to redouble their efforts to help their hurting comrades, or will they need to close up shop? The answers will be found in the ashes of this final showdown, and the fates of Booster Gold, Harley Quinn and the rest hang in the balance.
---
DOOMSDAY CLOCK #10 (OF 12) $4.99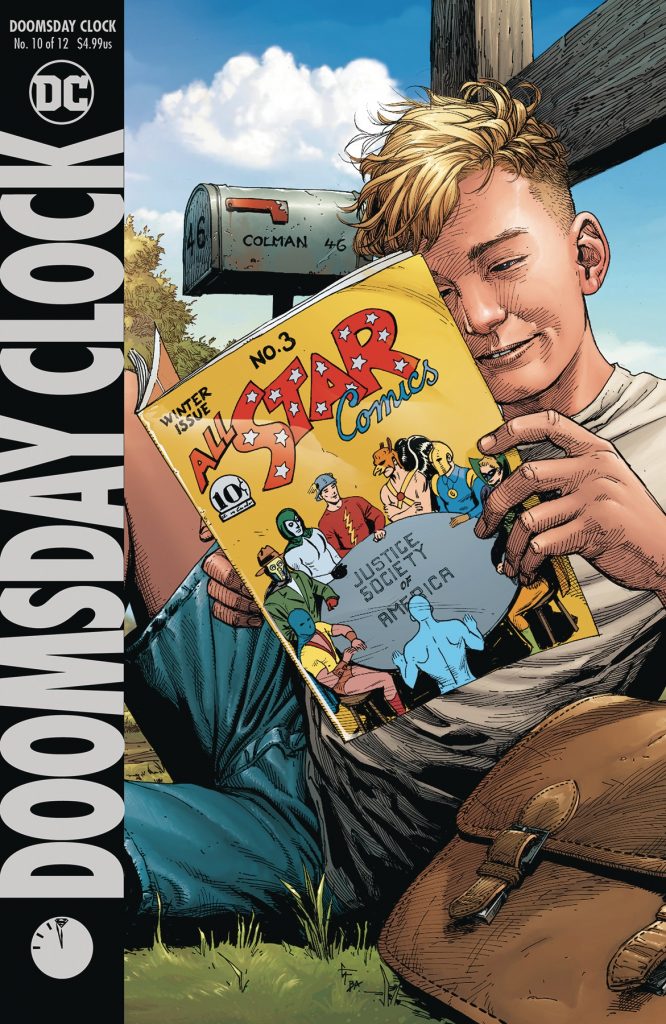 (W) Geoff Johns (A/CA) Gary Frank
This stunning issue of the critically acclaimed hit maxiseries reveals the secrets behind Dr. Manhattan and his connection to the DC Universe.
---
DETECTIVE COMICS ANNUAL #2 $4.99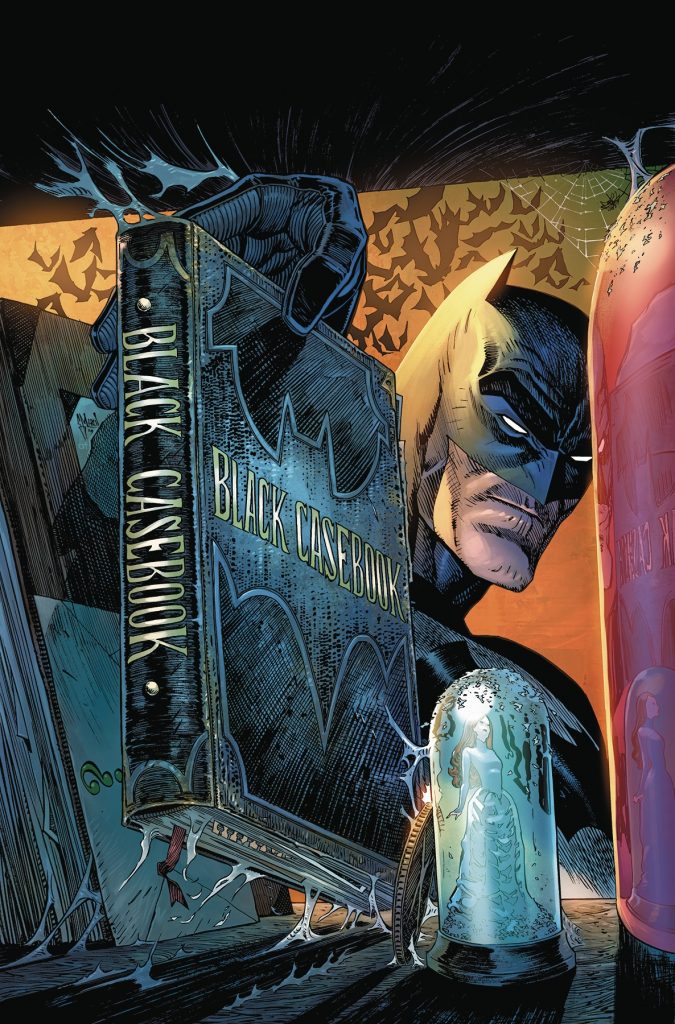 (W) Peter J. Tomasi (A) Travis Moore (CA) Joe Quinones
After years on the shelf, Batman returns to the Black Casebook! Throughout his career, Batman has compiled his most disturbing cases into one volume, its every page filled with bizarre horror and crimes he never quite managed to solve. Now a case from the past has re-opened itself in the here and now…and Batman will find himself face-to-face again with one of the deadliest villains he fought in his early years: the Reaper!
---
Variant Covers
Note: Variant Prices To Be Determined By Retailer
BATMAN LAST KNIGHT ON EARTH #1 (OF 3) VAR ED $5.99
DOOMSDAY CLOCK #10 (OF 12) VAR ED $4.99
HEROES IN CRISIS #9 (OF 9) VAR ED $3.99
GRAPHIC NOVELS
DC SUPER HERO GIRLS SPACED OUT TP $9.99
FLASH BY MARK WAID TP BOOK 06 $29.99
GREEN LANTERNS TP VOL 09 EVILS MIGHT $19.99
LEGENDS OF THE DARK KNIGHT MICHAEL GOLDEN HC $29.99
RAVEN DAUGHTER OF DARKNESS TP VOL 02 $16.99
SHAZAM THE WORLDS MIGHTIEST MORTAL HC VOL 01 $49.99
ACTION FIGURE/STATUES
BATMAN BLACK & WHITE STATUE WHITE KNIGHT JOKER BY MURPHY $80.00
DARK KNIGHT TRILOGY RA`S AL GHUL MAFEX AF $129.99
DC GALLERY FLASH COMIC PVC FIGURE $45.00
DC GALLERY METAL RED DEATH PVC FIGURE $45.00
DC MULTIVERSE 6IN AF ASST – LUTHOR WAVE $19.99
HARLEY QUINN RED WHITE & BLACK STATUE BY FRANK CHO $80.00
HARRY POTTER HERMIONE GRANGER HBP 1/9 SCALE POLYSTONE STATUE $80.00
POP HEROES SHAZAM DARLA VINYL FIG $10.99
POP HEROES SHAZAM EUGENE VINYL FIG $10.99
POP HEROES SHAZAM FREDDY VINYL FIG $10.99
POP HEROES SHAZAM MARY VINYL FIG $10.99
POP HEROES SHAZAM PEDRO VINYL FIG $10.99
POP HEROES SHAZAM VINYL FIG $10.99
MERCHANDISE
AQUAMAN MOVIE JADE COSPLAY NECKLACE $17.99
HARRY POTTER HOGWARTS CREST KEYCHAIN $9.00
HARRY POTTER HOGWARTS CREST SATCHEL WALLET $45.99
And that's all for the DC Comics Pull Box For 5-29-19. Please comment below and don't forget to like, share and follow us on:
Facebook: https://www.facebook.com/dccomicsnews
Twitter: @DCComicsNews
Pinterest: http://www.pinterest.com/dccomicsnews/
Tumblr: http://dccomicsnews.tumblr.com
Instagram: @dccomicsnews