Review: DCEASED #3
[Editor's note: This review may contain spoilers]
Writer: Tom Taylor
Artists: Trevor Hairsine & Stefano Gaudiano
Colors: Rain Beredo
Letters: Saida Temofonte
Reviewed by: Danny Saab
Summary
DCeased #3 continues the series with Superman making his way to Smallville to rescue his parents.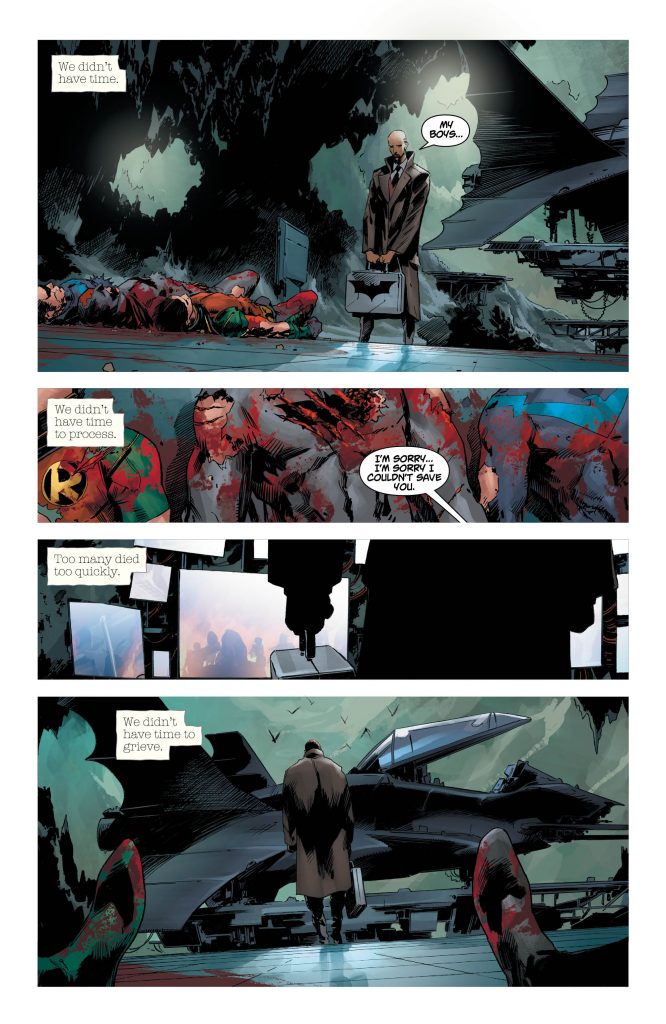 Positives
Dceased #3 in my opinion was a much more complete issue in terms of story. We finally left the Batcave and the Daily Planet, and got to see first hand the devastation this virus has unleashed in the world. Seeing the victims and people in the streets, other heroes, and even Atlantis, really put the sheer level of devastation into perspective. Because of that reach, we're able to witness the lost relationships that Superman, Damian, and the others have to deal with. It's becoming more of a "Walking Dead" story; focusing on the survivors and how they are dealing with this new world. It's not a new approach, but rather an interesting one as our survivors are the heroes and villains of the DC Universe.
The best pages that really stuck with me were from the City of Atlantis. Mera's shock to see the sky above turning dark in the middle of the day, only to find out it was blood in the water was fantastic. Almost chills!
The artwork in DCeased #3 was great. It was a very emotional issue, and the team of Trevor Hairsine, Stefano Gaudiano and Rain Beredo did a fantastic job of making every panel bright and colorful, showcasing incredible emotion and action. The pages at the end with Superman were exceptionally well done.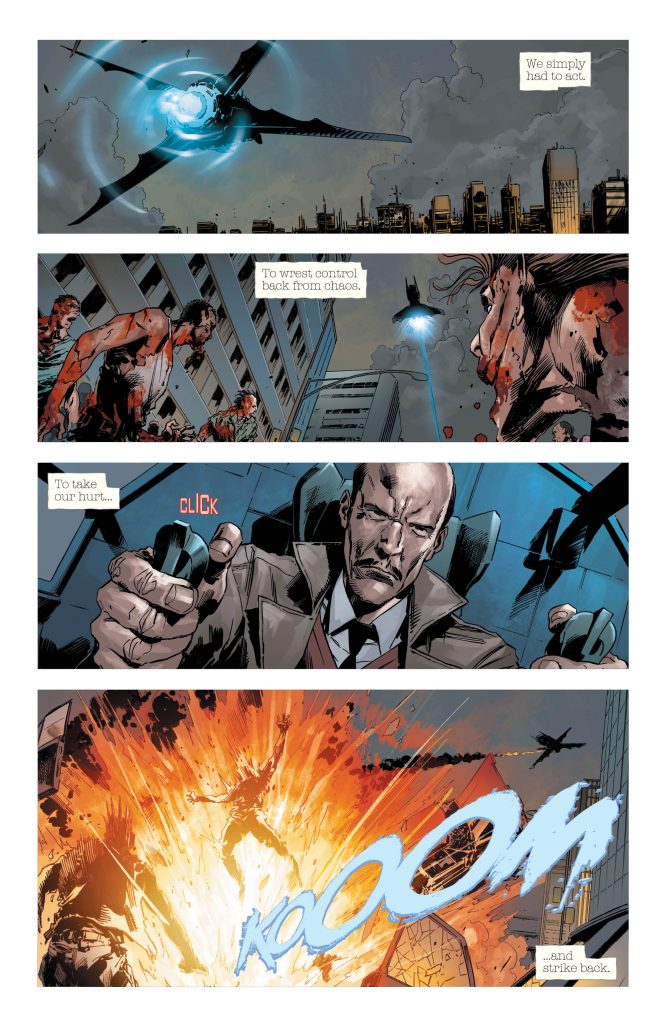 Negatives
As much as I am enjoying the story, not much has changed in the 3 issues of DCeased so far. Tom Taylor's writing has been great, but the story is moving at a snails pace. If it was continuous ongoing monthly series that would run for years, I would be ok with the pace, but seeing as we're already half way through the series of DCeased, I would have expected more things to happen.
The other issue I'm having with is the character of Superman. For someone who is arguably the strongest force in the world, he hasn't done much. It took him till this issue to finally start rescuing people, and only because it was on his way to Smallville to check on his parents. I wish Taylor would have used him a bit more to help people and figure out a way out of this mess. Maybe even by flying up and destroying the satellites that are distributing the virus technologically. Either way, his character has been disappointing in this series thus far.
Verdict
DCeased #3 was a great read, but expected more this far into the story, especially in a series that will end in 3 more issues (4 if you include the one shot). Still, this issue had emotion, and demonstrated the sheer magnitude of the virus not yet seen in previous issues. Combine that with great art, its definitely worth a read.