First, we got a peek at some new Legion of Superheroes character designs by artist Ryan Sook. Then, Brian Bendis shared some sample pages from the upcoming Legion of Superheroes: Millennium #1.
Now there's even more to gaze upon: DC has released the Sook cover for Millennium #2 that reunites a certain Boy of Steel with his longtime teenage buddies.
The Superboy in this case is obviously Jon Kent instead of Clark, but longtime Legion fans should still be happy with the news. As Bendis himself stated:
"Since its Silver Age origin, the Legion of Super-Heroes has been the cornerstone of the future DC Universe. Over time, a wealth of future characters and stories have emerged since the Legion's beginnings and connecting these threads to an updated version of the Legion is a story Ryan and I can't wait to tell."
That's not all, though — we also got another batch of Sook character designs.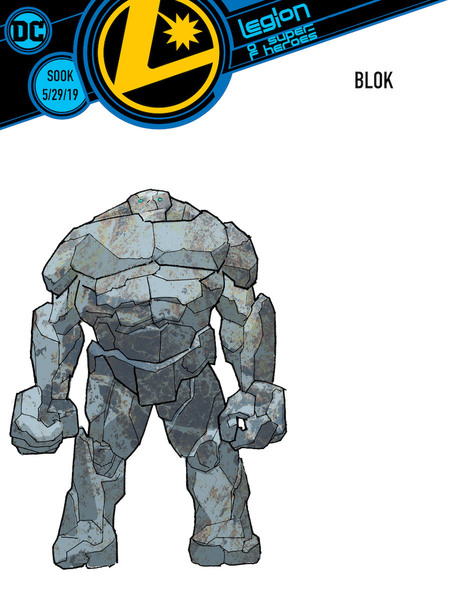 Here's DC's description of the upcoming miniseries:
LEGION OF SUPER-HEROES: MILLENNIUM #1, written by Brian Michael Bendis with art by Jim Lee, Andrea Sorrentino, André Lima Araújo and Dustin Nguyen on-sale September 4, 2019. LEGION OF SUPER-HEROES: MILLENNIUM #2, written by Bendis with art by Nicola Scott, Jim Cheung, Jeff Dekal and Ryan Sook, on sale October 2.
You can head over to the DC blog to see more Legion characters, along with more interior art.