Review: 

Preacher

4×05 "Bleak City"
[Editor's Note: This review may contain spoilers]
Director: Jonathan Watson
Writer: Susan Hurwitz Arneson
Starring: Dominic Cooper, Ruth Negga, Joseph Gilgun, Pip Torrens, Julie Ann Emery, Noah Taylor, Tyson Ritter, Mark Harelik, Miritana Hughes, David Field, Aleks Mikic, Mimi Kwa, Shaun Goss, Sue-Ellen Shook
Summary
Preacher Season 4 Episode 5, "Bleak City" contains so much action and craziness that I had to watch it twice. Jesse goes Miley Cyrus on the Saint of Killers, Love hurts for the Mohawk Angel, Jesus goes on a road trip and Hitler plays racquetball. Please go back and re-read that sentence, because although I wrote it, I still can't believe it. Don't even ask me about the girlfriend, the bar-fight or the dance number mid-episode, set to Queen's "Love Of My Life." After all of that I need to go and have a lie-down. Pat Benatar was right, love IS a battlefield.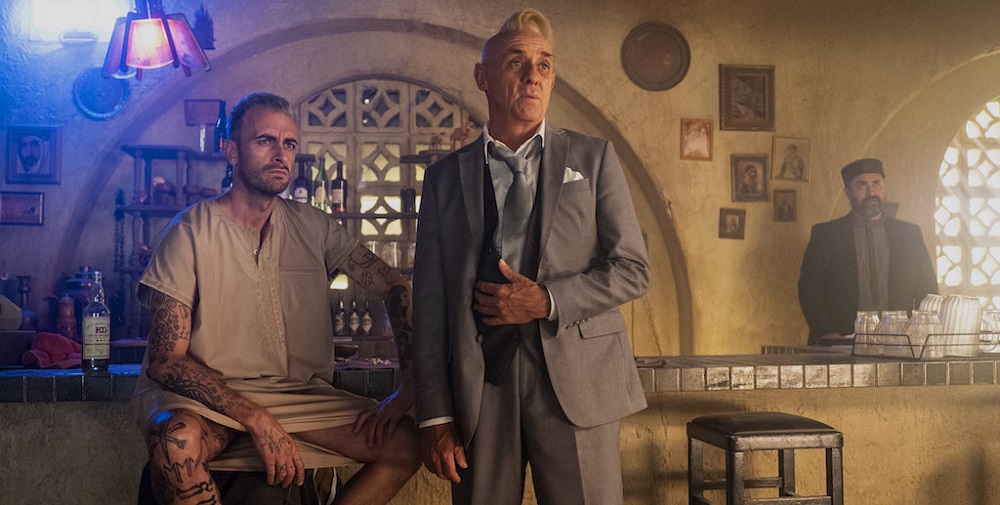 Positives
As if all of the above wasn't enough, with just the merest hint of a smile, we get a hint at the level of Hitler's machinations after his visit with Humperdoo's clone last week. What is the new ruler of hell up to? I can't wait to find out.
From my opening paragraph you've probably already guessed that Eugene and the Saint finally catch up with Jesse this week, but the road to their reconnection is a long one; blood-drenched and replete with near misses. Cassidy is also reunited with Tulip, so the opening scenes from episode one are starting to make a lot more sense too.
"Bleak City", like "Search and Rescue" before it, is a beautifully directed piece of television. Director Jonathan Watson's bar fight is nothing short of spectacular, as is the regal angelic ballet that precedes it. This series is next level bonkers, but in an endearing, clever and addictive way. All the quirkiness offsets the violence and horror without detracting from the sense of impending doom.
Negatives
That cliffhanger! I'm not complaining about the episode itself, but at the turn of events. This week I was genuinely surprised by a character I thought I knew, and that hurt. On the plus side, these actions turned up the heat and left me wanting more. This series has always been good, but this final season could actually be the show's best.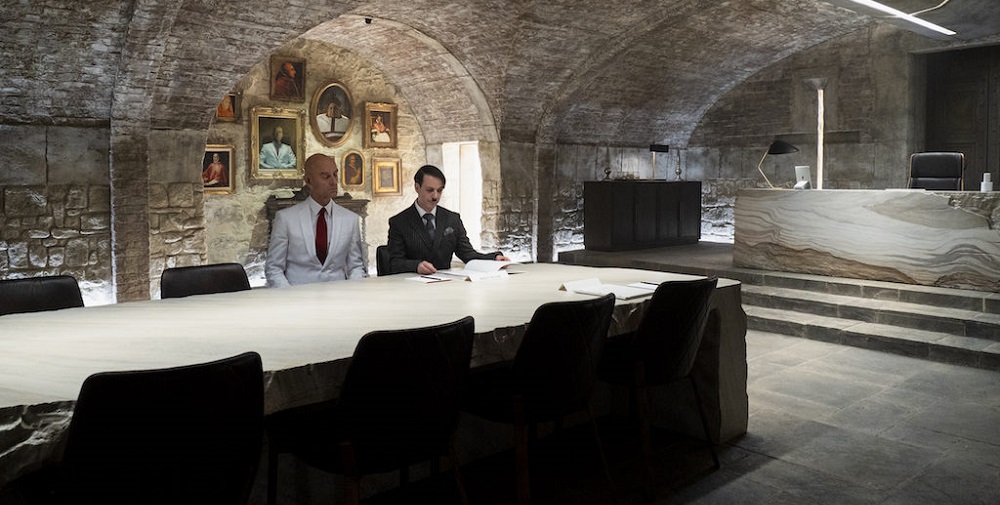 Verdict
Music, action, violence, sports, forbidden romance and dancing. This episode has it all. Will this be Custer's last stand? (yes, I went there) or will the Preacher's silver-tongue prevail yet again? What does the future hold for Cass and Tulip? Now that Jesus has experienced freedom, and retro video games, will he and his tap-dancing clone/s really let the world end?
Please go back and re-read that sentence, because although I wrote it, I still can't believe it.
Images May Be Subject To Copyright