Review: Preacher 4×07 "Messiahs"
[Editor's Note: This review may contain spoilers]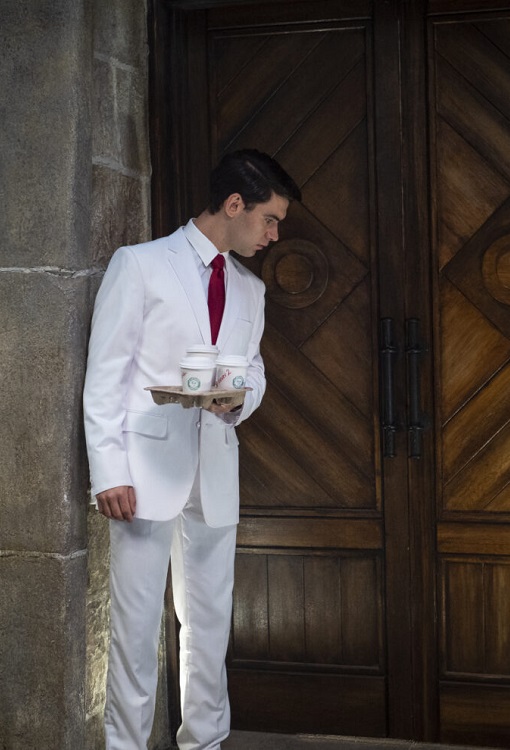 Director: Iain B. MacDonald
Writer: Mark Stegemann
Starring: Dominic Cooper, Ruth Negga, Joseph Gilgun, Pip Torrens, Julie Ann Emery, Noah Taylor, Tyson Ritter, Mark Harelik, Aleks Mikic, Tom Brooke, Julie Dretzin, Tai Hara, Renee Lim, Arthur Angel, Shane McNamara and Christopher Kirby
Summary
Preacher 4×07 "Messiahs" gives us answers. Where did Jesse go after dying last week? Whatever became of the angel Fiore? Just what is up with Hoover 2? Plus, my personal favorite; will we ever see Humperdoo again? The flip-side is, of course, that we get even more questions. What will Jesse decide? Will Jesus follow Hitler's advice? Where does the Saint of Killers go from here? Grab a pew, make yourself comfortable, and maybe even enjoy a nice chicken dinner… Cassidy did.
Positives
So, so many. I can't believe how much happened this week! The scenes between Hitler and Jesus, Cassidy and Tulip, and Jesse and Fiore were all huge eye-openers. The biggest surprises, though, came from God and Hoover 2. Finally finding out what happened in heaven, when Genesis escaped and possessed Jesse way back in season 1 was well worth waiting for. What the Almighty has planned next is more than a little terrifying, though. As for Hoover 2; frequently in life we get told that if something seems too good to be true it often is. The Grail had no clue about Herr Starr's right hand man's true agenda, though it seems that Agent Featherstone had him pegged.
Humperdoo! Oh, how I've missed you.
Negatives
Honestly, I don't have a single gripe about this episode. The acting was phenomenal, it was beautifully directed (the scene in the diner is a treat from start to finish). The new / revisited characters are as much of a joy as the main cast and the writing is – as usual – first rate. People bang on about Game Of Thrones coming to an end, but – even though I loved that show – Preacher season 4 is getting a lot more right, and ticking many more boxes. It's a well thought out, brilliantly paced and far less rushed final season.
Verdict
Jesse Custer is dead, but can either Heaven or Hell contain him? God's plan has been revealed, and evolution is about to receive a real kick in the nether regions. Cassidy and Tulip are hurting, which means that many others out there can expect to hurt even worse very, very soon.
"Messiahs" was a fantastic episode, as every single instalment this season has been. Yes, this chapter gave us a ton of answers, but how will Jesse and Jesus respond to the questions and choices put to them this week?
I'll be back in seven days to find out, will you?
Images May Be Subject To Copyright