Review: The Flash 6×01 "Into The Void"
[Editor's Note: This review may contain spoilers]
Director: Gregory Smith
Writers: Eric Wallace and Kelly Wheeler
Starring: Grant Gustin, Candice Patton, Carlos Valdes, Danielle Panabaker, Jesse L. Martin, Daniele Nicolet, Hartley Sawyer, LaMonica Garrett, Sendhil Ramamurthy, Victoria Park, Brandon McKnight, Ryan Handley
Reviewed by: Jason Larouche
Summary
The Flash 6×01: Barry and Iris deal with the reality of their personal loss as both The Monitor re-enters their lives with an onimous warning and mysterious black holes sporadically endanger Central City.
Positives
The season premiere of The Flash hits all the right notes with pacing and starts with moving the timeline to four months later. Last year's premiere was problematic because it took place outside of the chronological clock of the other CW series. The themes of grief and loss are shared by both Barry and Iris, as well as scheduled big bad, Dr. Ramsey Rosso, played by Heroes alum Sendhil Ramamurthy. More on him later.
The episode explores how Team Flash's premiere couple are choosing to cope with the loss of Nora. The brave face that Barry is putting on is obviously another mask to hide his grief. Iris, as well, puts on a brave face but the cracks show through in several instances. The writing hits the nail with Iris's acknowledging how they're cheating the grieving process. Nora's gauntlet tech piped through Barry's new suit is appropriately symbolic. She'll still be running with The Flash, just as she always wanted.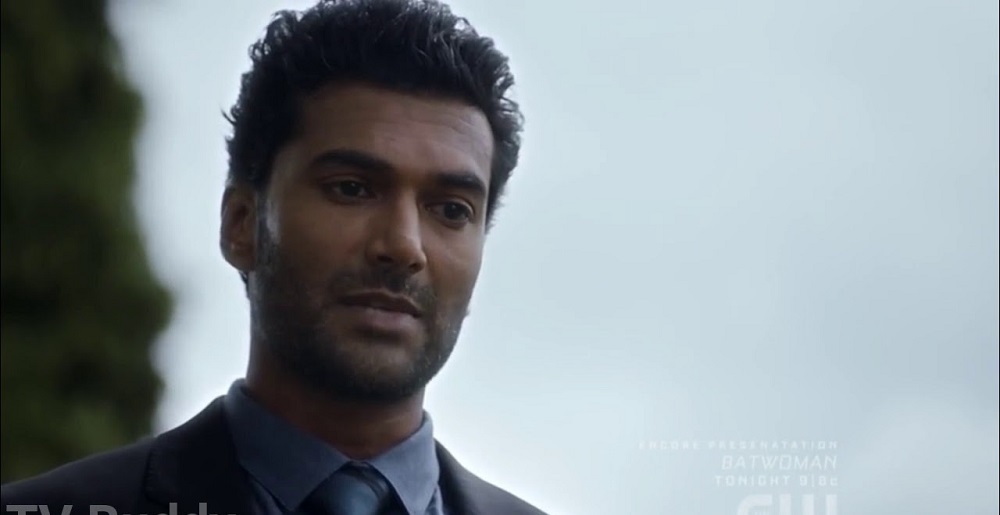 Dr. Ramsey Rosso seems to perfectly fit both the grieving process and sense of mortality that Barry finds himself in this year. Sendhil's brilliant in showing the duality of his personality. His chemistry with Danielle is spot-on as an old friend. Like Barry and Iris, he masks his true feelings on the loss of his mother. In his case, however, he views her acceptance of her cancer diagnosis as a sign of weakness, especially when he sees a possible cure. The problem? It involves unpredictable dark matter and is motivated by self-preservation since he, too, has inherited that same cancer. The 180 he pulls on Cait is appropriately timed in its suddenness and bluntness. As his final scene indicates, those emotions and outlook on mortality make for a very menacing, empowered villain.
Negatives
The missteps in this first chapter are minimal, albeit still noticeable. In regards to graphics, Godspeed running looks too wooden and stiff. Kamilla Park as new team member has to have more to do than just be Cisco's new love interest. By rights, she should've been in a hazmat suit alongside him taking photos of the crime scene. Also, although perfectly timed for the cliffhanger, why would Gideon not alert Barry to the change to the date of his disappearance?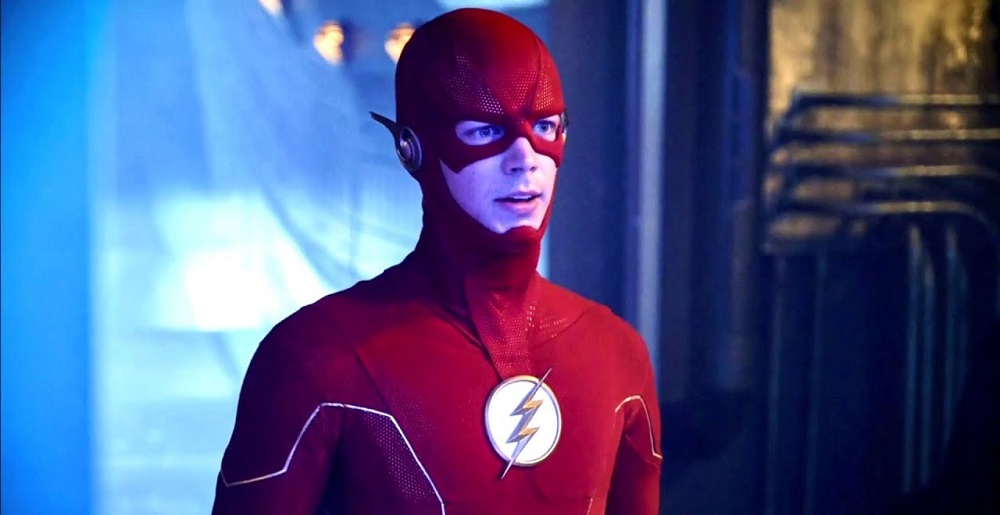 Verdict
In spite of the minor flaws, I give the opening swing of season six a full 5 out of 5. The writing had the right amount of heart, a sense of fresh ground in subplot, and delivered The Crisis at the right place and right time. Barry's fate had been revealed in the pilot; there was no better place to tell him six years later that time has caught up with the Fastest Man Alive.