Review: The Ride: Burning Desire #5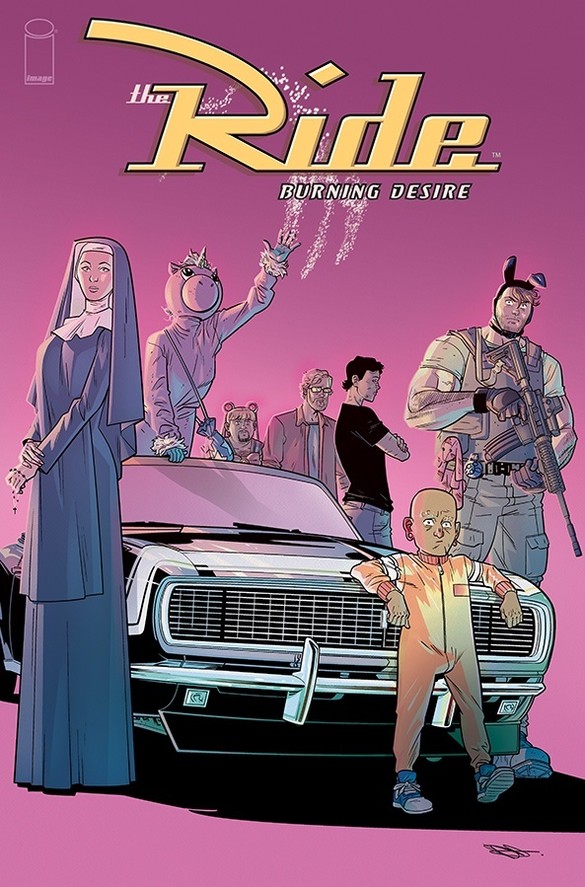 [Editor's Note: This review may contain spoilers]
Writer: Doug Wagner
Artist:    Daniel Hillyard and Doug Dabbs
Letters: Ed Dukeshire
Colors: Charlie Kirchoff and Doug Dabbs
Reviewed by: Carl Bryan
Summary
"This is gonna hurt!" – Vega.
We're in overtime now. Vega's nightmares become reality, causing the world around her—and her exotic dancing crew—to burn to ash.  And in "Arnie and Albert", a drug drop money exchange goes awry when a hallucinations start getting the best of all involved.  This is the last leg of The Ride.
Positives
Writer Doug Wagner finishes his redemption story of Vega who is battling both the demons of her past and a fade in/fade out hallucination of a car!  All the while, she is searching for a missing child with her team of misfits from the exotic dancing club where she works. 
Part Jessica Jones/Part Christine/Part Pulp Fiction, The Ride has come to a stop.  I take that as a positive.  As a reviewer, I thought issue 4 was the absolute best as the "Nun" storyline was the pinnacle of this series.  And again, I hope that Doug Wagner finds an audience for that character. 
The Ride never really arrived on time.  It has a Jessica Jones feel to the end as Vega solves the kidnapping case, everyone has a somewhat of a happy ending, and we are left feeling like she will start her on PI business. 
So in terms of the story, it's been done.  Albeit The Ride literally rides on the fringes.  But it's been done.
The art is strong, and I totally get this is a "no strings attached" forum where both artist and writer can express some pulp noir material.  But it turns out to be too formula (except for the Nun in issue 4).
The strongest positive is that The Ride is now parked for right now. 
Negatives
Again, this Ride was not my cup of tea.  However, I know there is an audience for such fringe comics out there. 
And I am glad this forum has its place, but it became too predictable.  Even the Scare Crow nod to the "Arnie and Albert" had too much Breaking Bad in it to really stand on its own.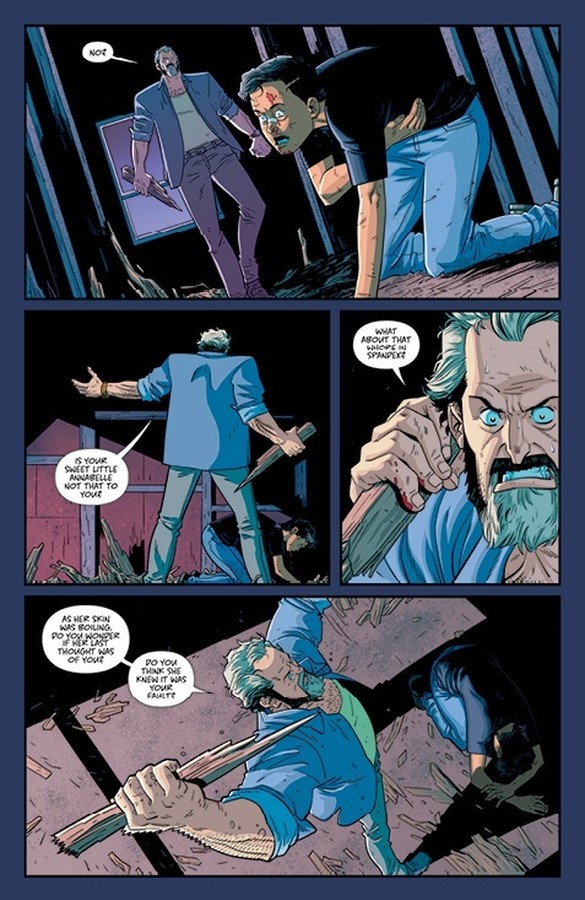 Verdict
I'm glad the Ride is now over.  However, as a reviewer, please note that this is my opinion.  You may wish to call a Ride of your own, take it for a spin.  But be forewarned, it you like original stories, pick up only issue 4 and thumb to the back.  You'll be glad you did!  The Four Stars given is that somewhere, someone is thumbing on the side of the road expected to be picked up by this Ride.  I hope it finds you as it did not find me.