DC's most diabolically villainous personality continues his meteoric ascent into the popular lexicon! In Joker: Killer Smile #2 an entirely new perspective is given to the Clown Prince of Crime.
The praise for Jeff Lemire, Andrea Sorrentino and Jordie Bellaire's recent psychological deep dive into the mind of the most nefarious creature in comics has been overwhelming! The Eisner-Award Winning team continues its "chilling and effective story of psychological horror." (says IGN) with a new issue of Joker: Killer Smile #2. Dr. Ben Arnell had promised his family that he'd never been home is work, but dealing with the psychotic depths of The Joker's insanity comes with consequences…and the villain's influence may be running deeper than even he can imagine.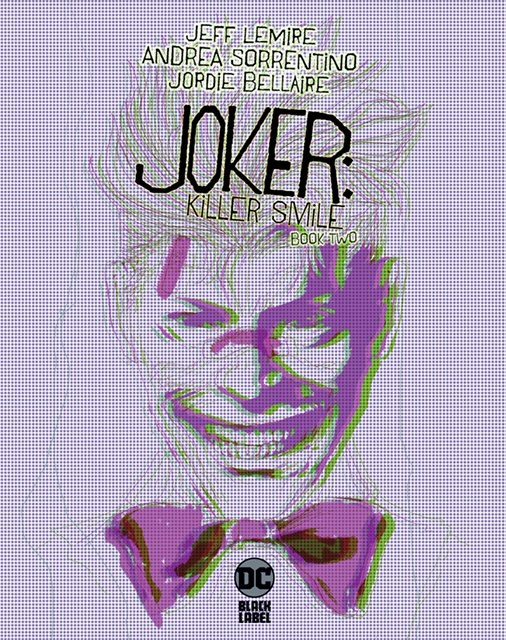 Here's a "First Look" at Joker: Killer Smile #2:
The book is written by Jeff Lemire with art by Andrea Sorrentino with colors by Jordie Bellaire. The DC Black Label prestige-plus issue hits stand on December 18 and retail for $5.99.