Review: Teen Titans #38
[Editor's Note: This review may contain spoilers]
Writer: Adam Glass
Artists: Bernard Chang and Scott Hanna
Color Artist: Hi-Fi
Letterer: Rob Leigh
Summary
Teen Titans #38 "When the levee breaks" delivers a terrific, pulse pounding resolution to the story arc of the Other, while simultaneously setting us on the road to their next great adventure… all in the space of 20 pages. Djinn is trapped in her ring, and Roundhouse is seeking forgiveness, while Crush, Kid-Flash and Red Arrow are feeling the Other's wrath, as the villain attempts to lure Damian over to the dark side.
Positives
This is a comic written by Adam Glass, with art by Bernard Chang, Scott Hanna, and Hi-Fi with letters by Rob Leigh. All of those are positives in and of themselves. Others include an horrific glimpse inside a Genie's ring, a Boy Wonder in love, a blue skinned super teen seeking redemption, a team in disarray and a truly terrific villain.
The Other was a true and terrifying adversary even before we knew his true identity, but his real – and scarily tempting- offer to Robin elevates his status even further. This character is a version of Robin after all, but one who has tasted death and who won't accept failure as an option. Ever.
This issue is incredibly well crafted in the way that it concludes and underlines the story that led up to it, while firmly setting the stage for the next chapter in the saga of the Teen Titans. Both writing and art are resplendent in this chapter, with Bernard Chang, Scott Hanna and Hi-Fi delivering some great scenes of action, terror and teenage angst.
What more could anyone ask for?
Negatives
This is the final issue with this creative team, and that makes me sad. I'm a huge Bernard Chang fan, and he's really produced some incredible art for this book for well over a year now. While the news is sad, I know that I'll pick up any comic-book his work appears in, going forward. I'm also content knowing that he'll still be providing cover artwork, and that writer Adam Glass is sticking around.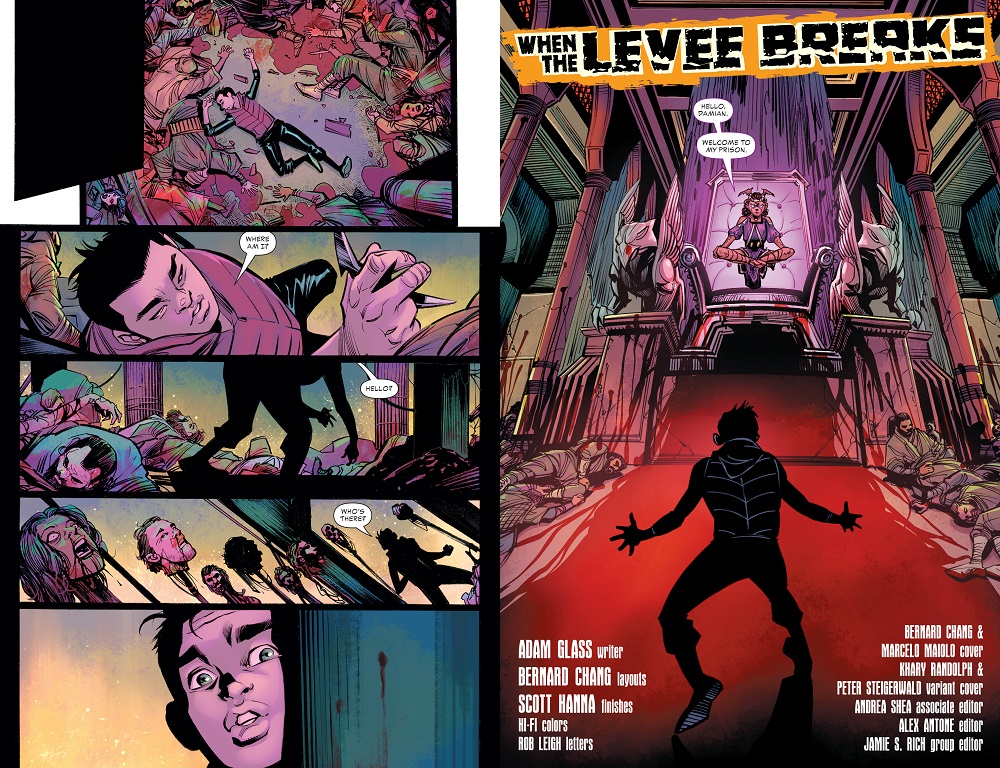 Verdict
Teen Titans #38 was terrific and felt like the end of an era. Next issue sees the debut of a new art team, and a new co-writer, in the shape of Eduardo Pansica (Supergirl) and Robbie Thompson (Spider-Man/Deadpool). Eduardo has some big shoes to fill, but I'm a huge fan of Robbie's work already. I'm sure that the Teen Titans' future is in safe hands, but with a title like "Djinn Wars" we know that life won't be getting any easier for our adolescent adventurers any time soon.
Images Courtesy of DC Entertainment