DC's Dark Nights: Death Metal Update
The darkness that has engulfed the DC Multiverse doesn't seem to be lifting soon.
This May, the much anticipated sequel to Dark Nights: Metal entitled Dark Nights: Death Metal will arrive with issue #1.
Much is not known of this new mini-series via the imaginations of Scott Snyder and Greg Capullo for DC Comics but we do know a few things.
This series takes place (or at least appears to) in the near future and evil has triumphed inside the multiverse with the good guys scattered and defeated.  The Batman Who Laughs and Perpetua will be the "big bads" inside this story, we will get to the former in a bit.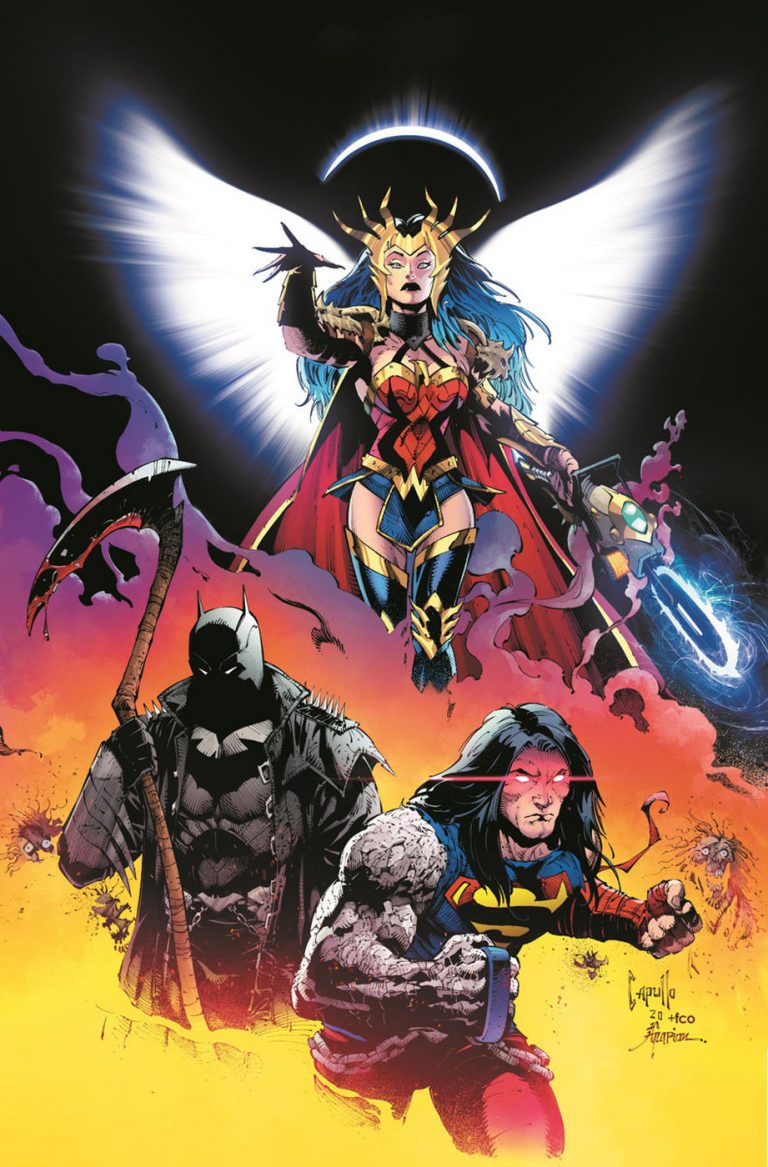 Speaking of our defeated heroes, this story seems to revolve around Wonder Woman as she has leaked information into the multiverse to help rally the heroes for another strike on evil.
Now back to the Batman Who Laughs, yes him again; as it appears that the dark Batman has vanquished "Apex Lex" Luthor in the Hell Arisen conclusion to the DC Year of the Villain event.  Not good…
Dark Nights: Death Metal will be a six issue mini-series and will offer a few one-shots for different characters.  Scott Snyder and Greg Capullo will not only reunite for this series but also be joined by Jonathan Glapion and FCO Plascencia.
Dark Nights: Death Metal #1 will hit comic book retailers on May 13th 2020.
For more information on the upcoming Dark Nights: Death Metal event stay tuned to DC Comics News.