Review: House of Whispers #19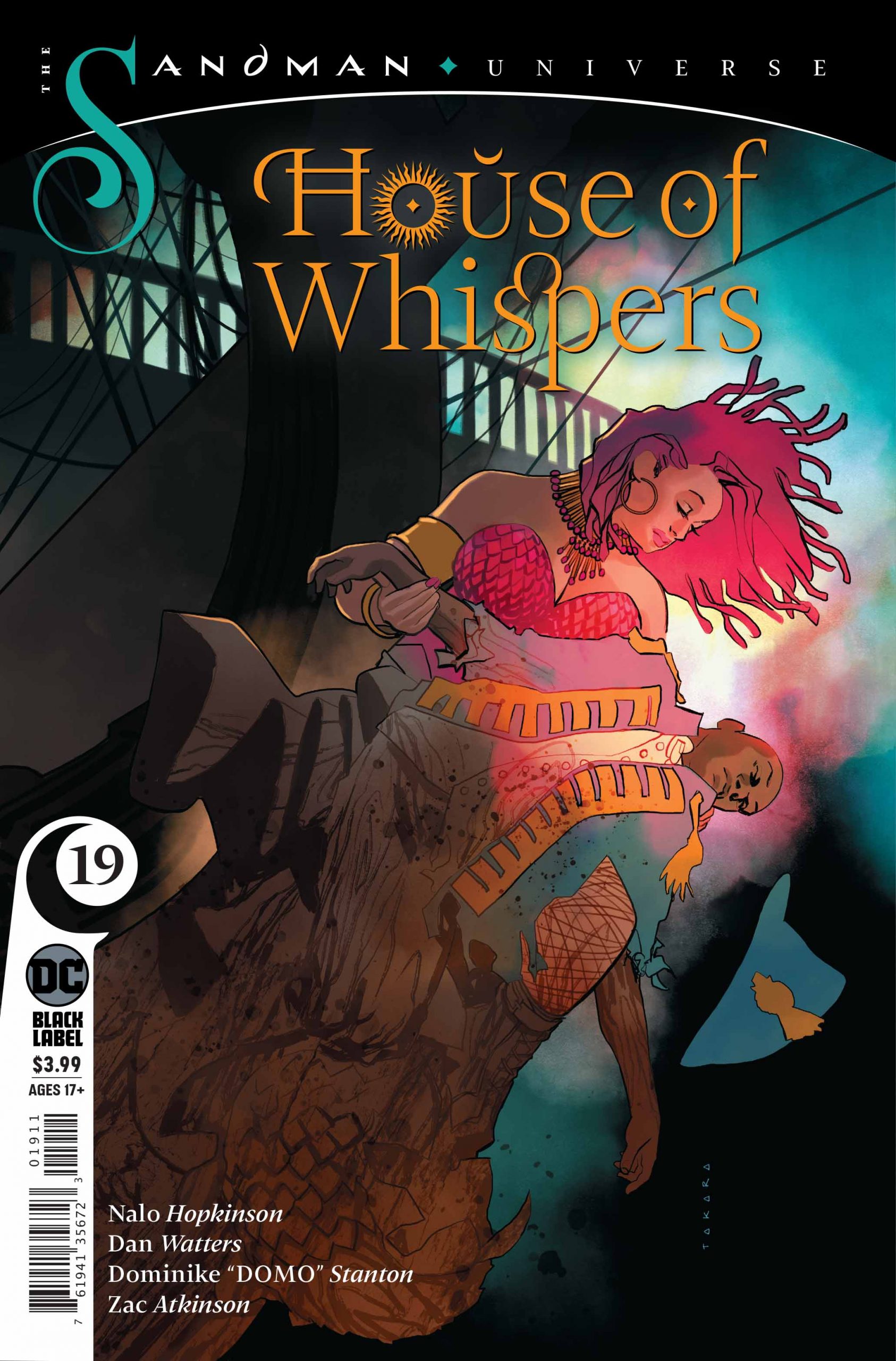 [Editor's Note: This review may contain spoilers]
Writers: Nalo Hopkinson and Dan Watters
Artist: "Domo" Stanton 
Colors: Zac Atkinson
Letters: AndWorld Design
Reviewed by: Tony Farina
Summary
Erzulie had abandoned all hope that her lost husband Agwe could return from the grave…though her other husbands Damballa and Ogun have not lost faith. Have they found a way to pull his spirit out of the boards of the House of Whispers? And what terrible price will they have to pay to do so?
Meanwhile, Poquita, Rafe and Cat-thing finally find their purpose. It is not what you think. The Corinthian proves that sometimes, bad dreams can do good things. Also, Papa Midnight and Aesop drink blood and chase down Ananse.
Positives
Domo Stanton has spend 19 issues of House of Whispers showing off. Snakes, monsters, the Corinthian are all on full display here. He creeps us out. He makes us squirm. He keeps the book afloat. The lettering by Andworld Design is also on point. I love what they do over there. This book needs the distinct visuals like that.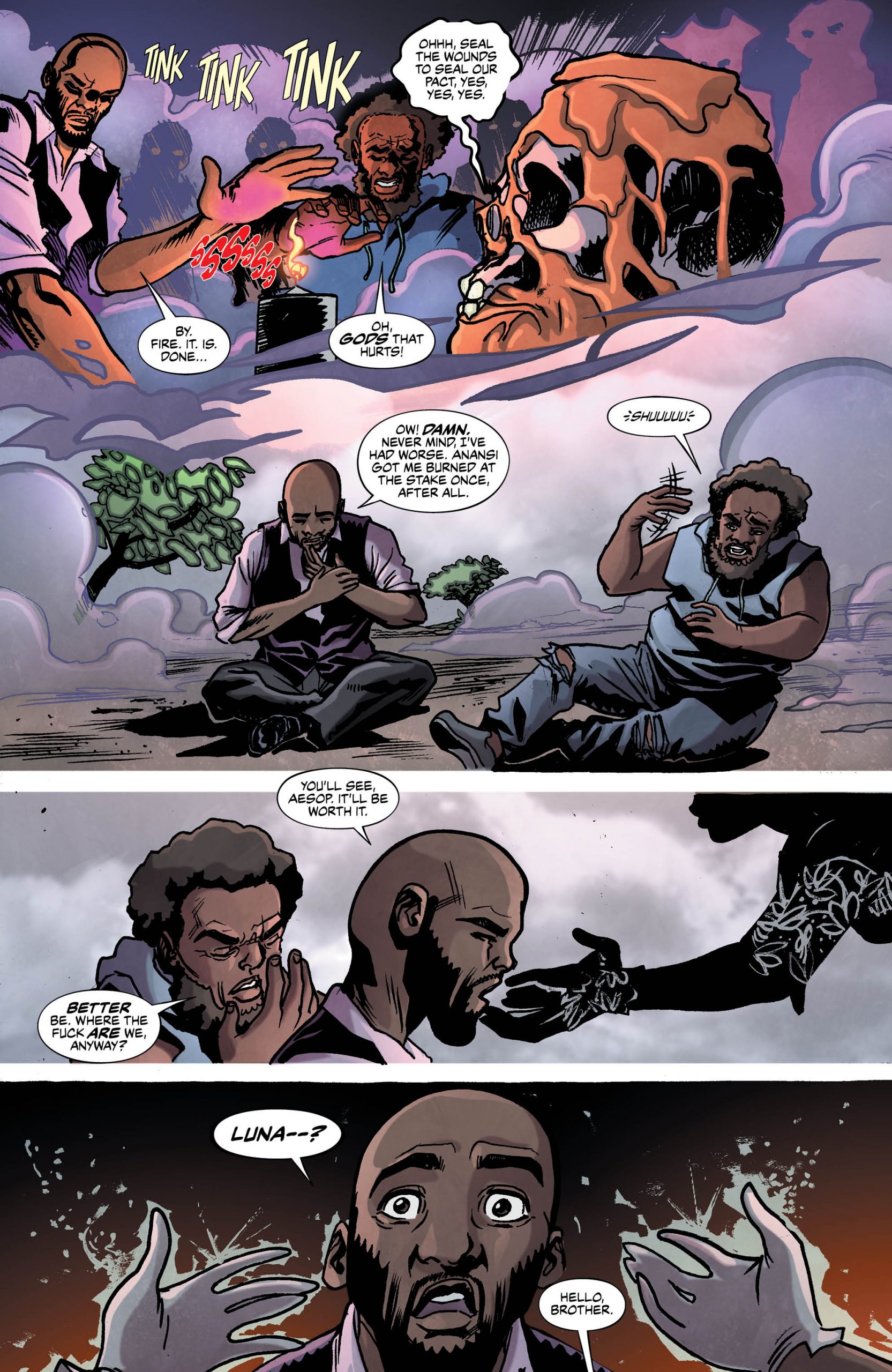 Wait!? Despair the endless cares about Poquita? What? That is insane. It actually makes some sense. Her life story is so horrific and it would be just like Despair and the Endless in general to use humans as toys. It is pretty brutal, but I like that she has some kind of purpose.
Negatives
While It is pretty cool that there was a long game being played here and that Poquita has a bigger purpose. I fear that means she is going to be written out of the book just like all the other humans have been. Have humans we get to care about, or don't. This is just madness. Also, she just seems to know how her newly found powers work? Why? How? Who? UG.
The Papa Midnite  and Aesop story could have been great, but that was months ago that we started that wasn't it?
Verdict
Sigh. House of Whispers #19 once again doesn't seem to have a direction. Domo is such a great artist. He puts on a master class each month, but even he can't make me really care about what is happening. I just think that only those who are playing a long, long game, people who want to collect the whole series, or those who simply love Domo's work are still reading this book. It looks like next month might have some focus, but I've been fooled before.