Dick Grayson Returns as Robin in 80th Anniversary Special
Batman is undoubtedly the most popular superhero of all time.  With legions of fans spanning every generation imaginable in every nation on earth, Batman has been king of a very long time.
Lost in the shuffle is the young person often to his right, his sidekick; Robin.
Finally "The Boy Wonder" is getting his due.
DC is releasing a special, 100-page super special centered around Robin just in time for the characters 80th anniversary.
The Robin 80th Anniversary 100-Page Super Spectacular gives love to the young hero in the characters many different forms.
The most well-known version of Robin has to be the first, Richard John "Dick" Grayson.  Many comic book readers know the career of Dick Grayson from being raised by "The Dark Knight" following the death of his family and his transformation into Robin to forming the Teen Titans, his successful solo career as Nightwing and his short-lived time as Batman's replacement.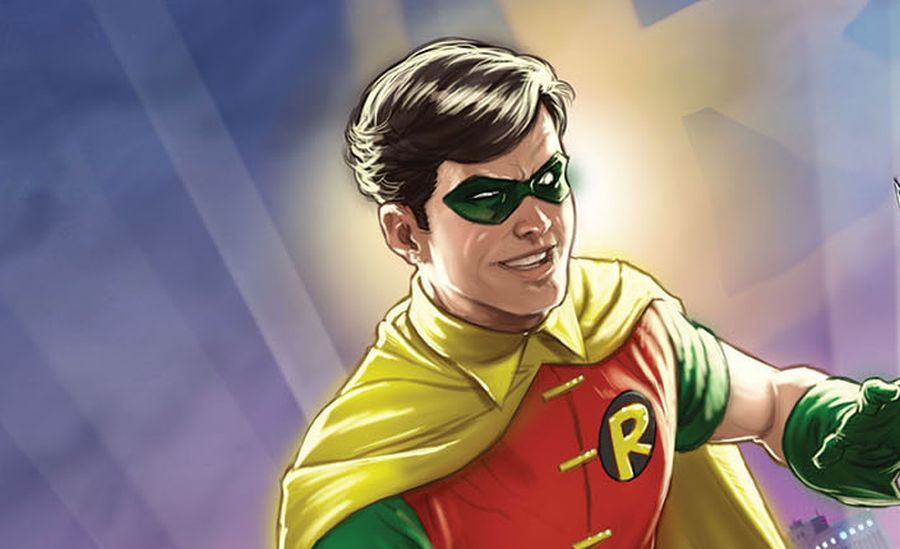 In 2012, Dick Grayson's secret identity was revealed to the world and the character was repackaged by Tom King, Mikel Janin and Jeromy Cox as just Grayson; a secret agent for the covert operation known as Spyral.
Dick's time as Robin to Spyral agent is just one of the stories that will be revisited in the Robin 80th Anniversary edition and it will be done by the crew of King, Cox and Janin.
But that is not all…
The Robin 80th Anniversary 100-Page Super Spectacular also includes stories about Jason Todd, Tim Drake, Stephanie Brown and Damian Wayne from some of the industries best including: Tom Grummett, Chuck Dixon, Scott McDaniel, Devin Grayson, Marv Wolfman, Dan Jurgens, Norm Rapmund, Tim Seeley, Tom King and more.
For more stay glued to DC Comics News