Review: Batman: The Adventures Continue #1.1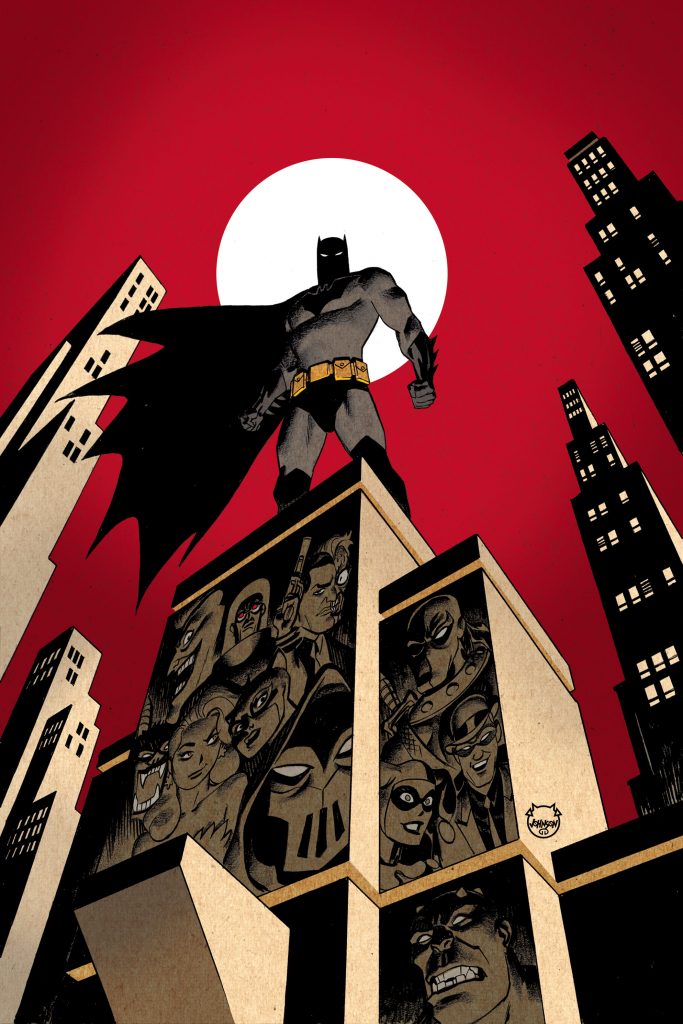 [Editor's Note: This review may contain spoilers]
Writers: Alan Burnett and Paul Dini
Artist: Ty Templeton
Letters: Joshua Reed
Colors: Monica Kubina
Reviewed by: Carl Bryan
Summary
"Of all the gin joints in the world.  Why do you keep coming into mine, Batman?" – Lex Luthor
From the visionary producers of Batman: The Animated Series comes all-new stories in this seminal animated world. In this opening chapter, S.T.A.R. Labs in Gotham City is attacked by a giant robot that steals an entire room from the laboratory. Who's controlling the robot? How will Batman stop the mechanized menace? And what does it all have to do with Lex Luthor's sudden appearance in Gotham?
Positives
Admit it.  Once you heard that this comic was hitting the shelves (or in light of COVID-19) our digital readers and computer screens, you have been humming the theme song to Batman:  The Animated Series.  
You know you cannot read this comic without hearing Kevin Conroy's voice.  But with all the nostalgia aside, this comic stands on its own.
Writers Paul Dini and Alan Burnett immediately plunge you into action with Batman pursuing Bane with Bane seemingly getting the upper hand.  Geesh already?  You do wonder within a page if this is going to start the series with a "Broken Bat".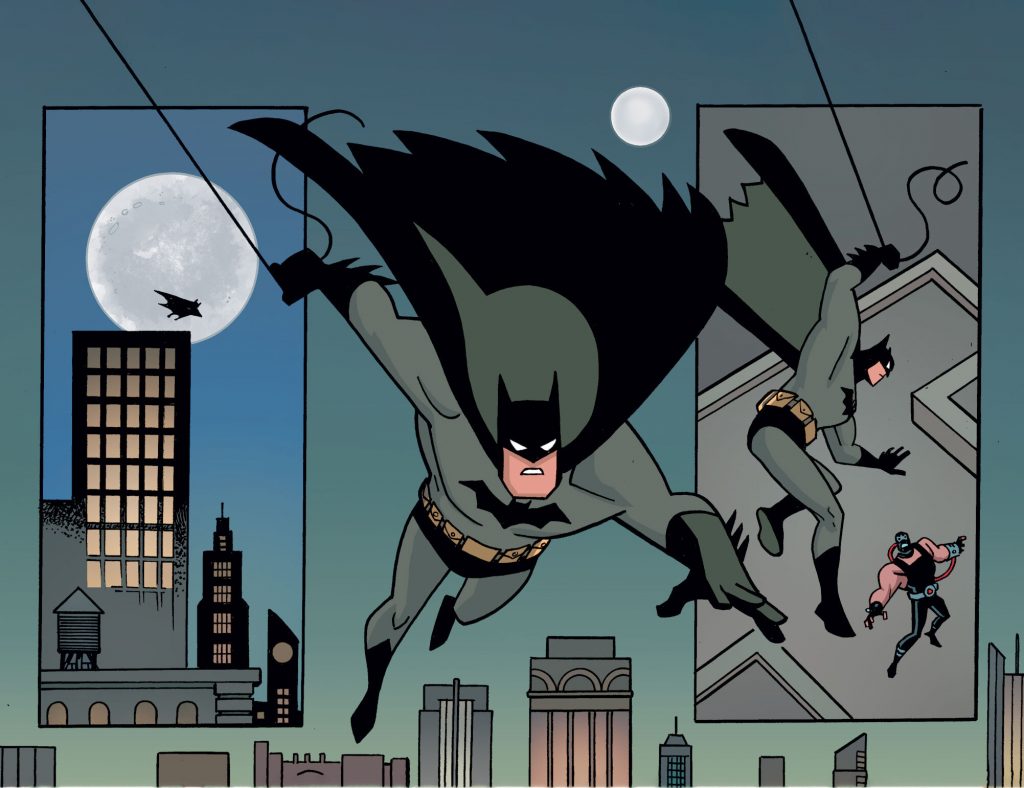 Burnett and Dini were the original writers from the television series and combining them with Ty Templeton who handled the art in the original Batman Adventures comic from 1992 is perfect. 
It's hard to believe that was almost 30 years ago, but reading this book is almost like getting off the school bus and grabbing some milk and cookies and watching the series.  Or for someone my age, coming back from class in college and delaying studying so you could get in some Batman.
What a strong story to begin Issue #1.  A robot with a mission to steal something from Wayne Enterprises.  Who's that lurking in the shadows….is that Tim Drake?  He's mentioned in a conversation with Veronica Vreeland (love interest….she does have the alliteration name that we all know and love…Vicky Vale, Lois Lane…what is it with DC and their names?)  Lex Luthor is in town and Superman is missing from the world.  
Dini and Burnett have turned on quite the bright bat signal on this inaugural issue!
Positives (Artwork)
Ty Templeton's style for this Batman comic is perfect.  The characters are drawn in only his style and that is what makes it so appealing.  When I first saw Alfred, Efrem Zimbalist Jr's voice came alive in my head again.  
That's what you want out of comic art work…. to evoke that awesome feeling that only comic readers appreciate!  Well done sir!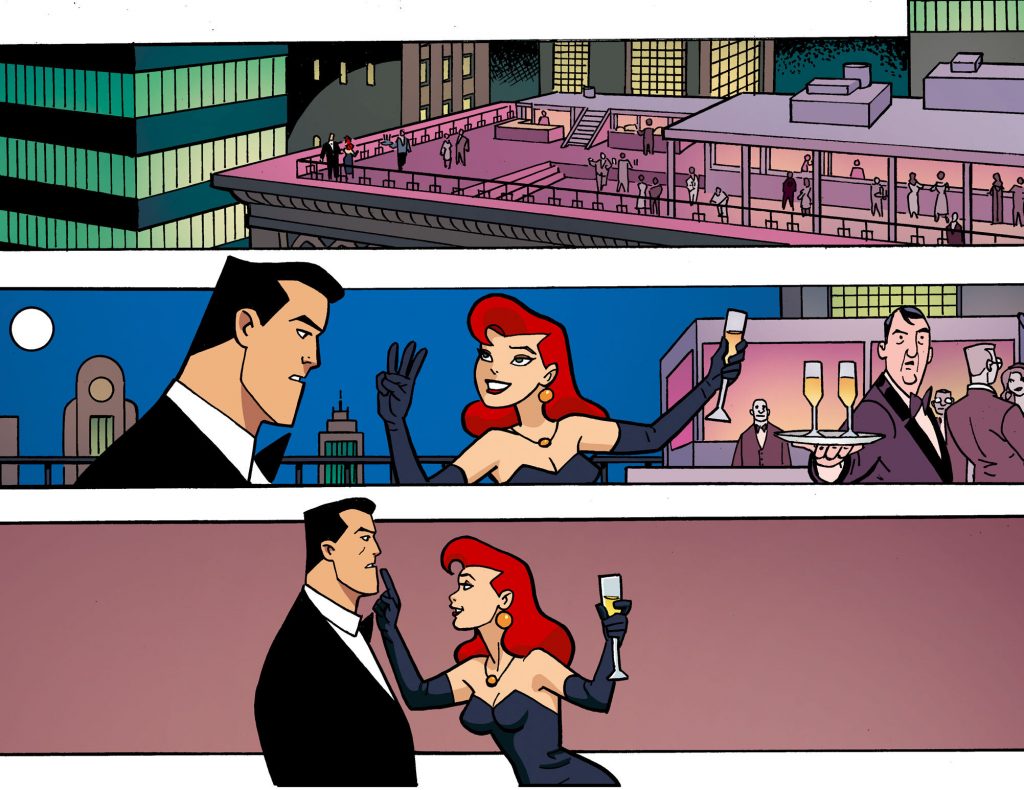 Negatives
How could one argue with a bit of nostalgia and what may be the only comic released this week?  Some pages lack a lot of dialogue, but so did frames of the series.  The writers and artist stayed true to the formula and that is comforting!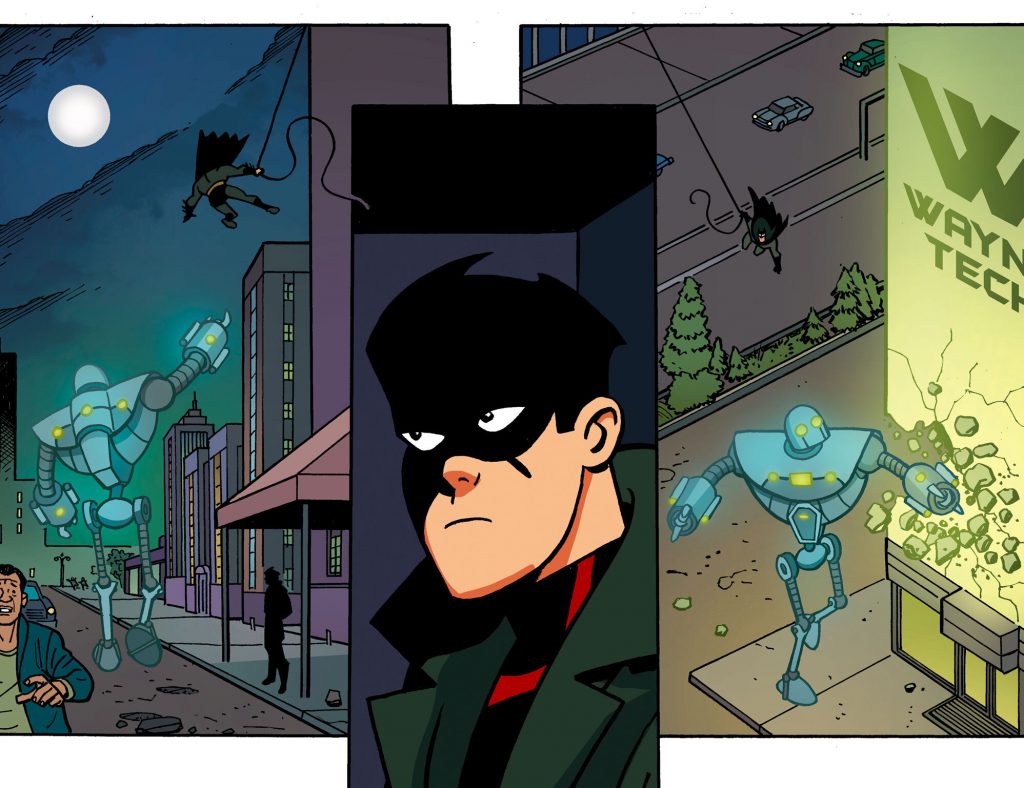 Verdict
This is a strong first issue.  Burnett and Dini give us a lot to work with initially and bait our Bathooks with several cliff hangers and questions just hanging in the air.  I don't want to spoil anything about a Lex and Batman battle, but a green beam of light?  What's up with that?  Well done in wetting the appetite!