Review: Batgirl #45
[Editor's note: This review may contain spoilers.]
Writer: Cecil Castellucci
Artist: Carmine Di Giandomenico
Colorist: Jordie Bellaire
Letterer: AndWorld Design
Reviewed by: Sean Blumenshine
Summary
As Gotham City's renovations begin, mysterious metal statues begin appearing all over town, which leads Batgirl to believe they may be more than meets the eye. What's even creepier is whatever is terrorizing Alejo's constituents. Jason Bard doesn't want to admit it, but his body doesn't feel quite right after leaving Unearth. Did something follow him out of the portal?
Positives
The cover by Giuseppe Camuncoli, Cam Smith and Jean-Francois Beaulieu is amazing. I adore how they work the "Who Owns Gotham" title. The buildings actually forming the name of the city is really cool. It's a fun, unique and creative cover.
The interior art is also very good. It has a nice distinct flair to it. The characters are expressive. And it can conveys all of the emotion well while driving the story.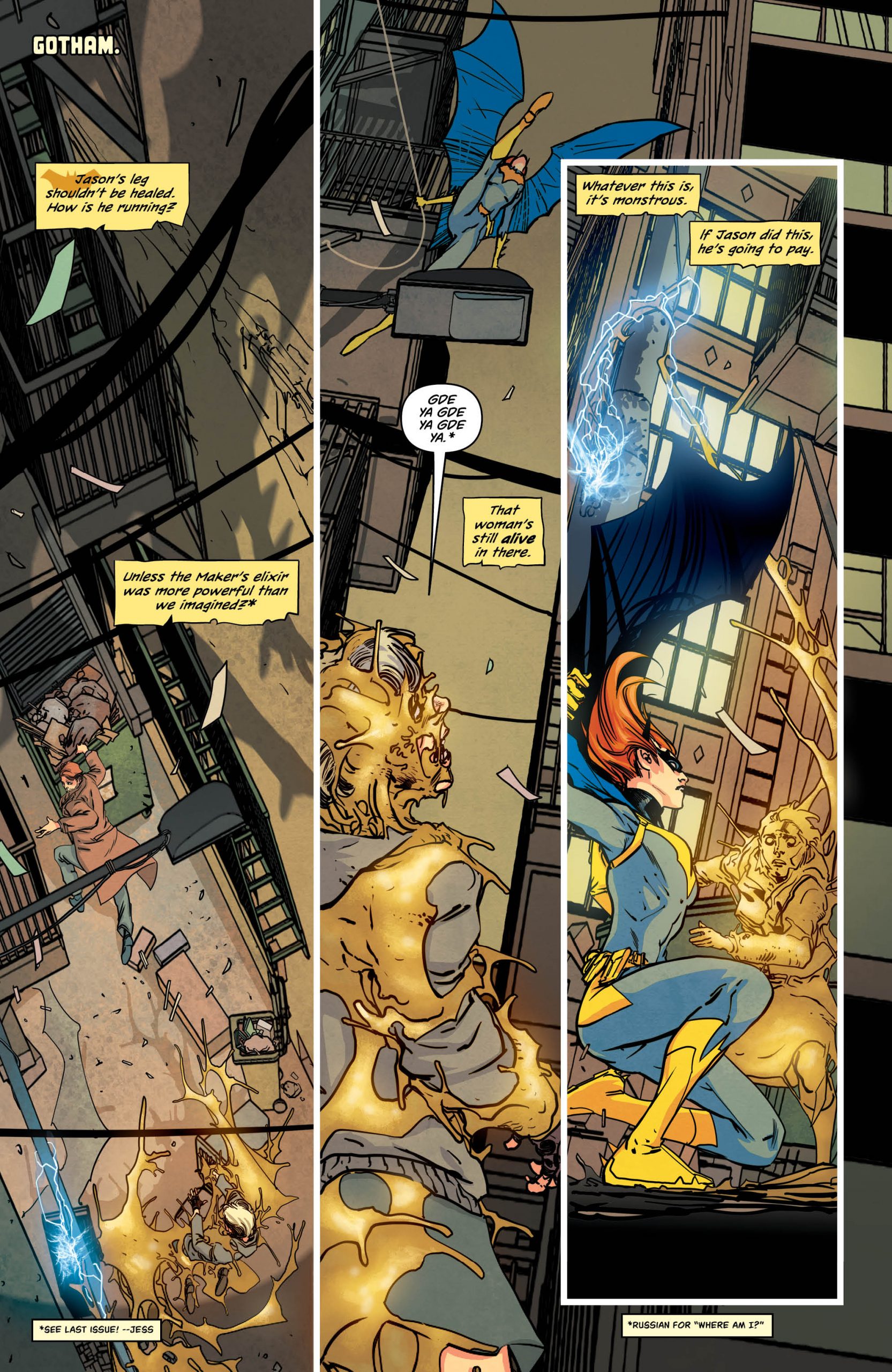 The villain is fun. She has an interesting backstory which is combined with just the right amount of over the top melodrama. It's twisted in a fun way; it's dark without being grim.
There's a surprise appearance from a member of the Batfamily that I thoroughly enjoyed. I won't spoil but I loved seeing the character. These two don't team up a lot and they could potentially make a really fun pair. I hope this character is in the entire story.
Negatives
Jason doesn't have a whole lot of purpose in this. He's a quick misdirect that is very quickly proven innocent. After that, he's investigating the villain as well but doesn't share a ton of time with Batgirl. I think Castellucci is having fun with the dynamic of Babs' secret identity. She can discover information as Barbara and, in a way, use it to her advantage in her potential relationship with Jason. And that is all fine; I'm just not that invested and I found his presence more intrusive than helpful in this one.
Verdict
This is a fun issue. A lot of Castellucci's work so far has felt like really strong comics from the 1970s. A lot of the story choices and character dynamics feel like that. There's a fun charm here with fantastic art.