Review: Daphne Byrne #5
[Editor's Note: This review may contain spoilers]
Writer: Laura Marks
Artist: Kelley Jones
Colorist: Michelle Madsen
Letterer: Rob Leigh
Reviewer: Tony Farina
Summary
Daphne Byrne #5 features a betrayal. A death. Blood in a fountain. Madness. More betrayal. Memory loss and best of all maniacal laughing. Just who does which thing? Is it possible that Daphne might be out of her depths here? Well, of course she is. This is Hill House Comics after all.
Positives
I feel like I have run out of adjectives to describe Kelley Jones' art in Daphne Byrne writ large. So, for Daphne Byrne #5, I have decided to make up some new words. Creeptastic. Goralicious. Spooktacular (OK, I know I didn't make that one up). Look, if there was ever a book where the author and the artist were better suited, I don't know what it is. Maybe the rest of the Hill House Comics. Seriously, Mr. Jones. keep doing what you are doing. Keep creeping us out. Keep pushing the limits. Your are a visual story telling master.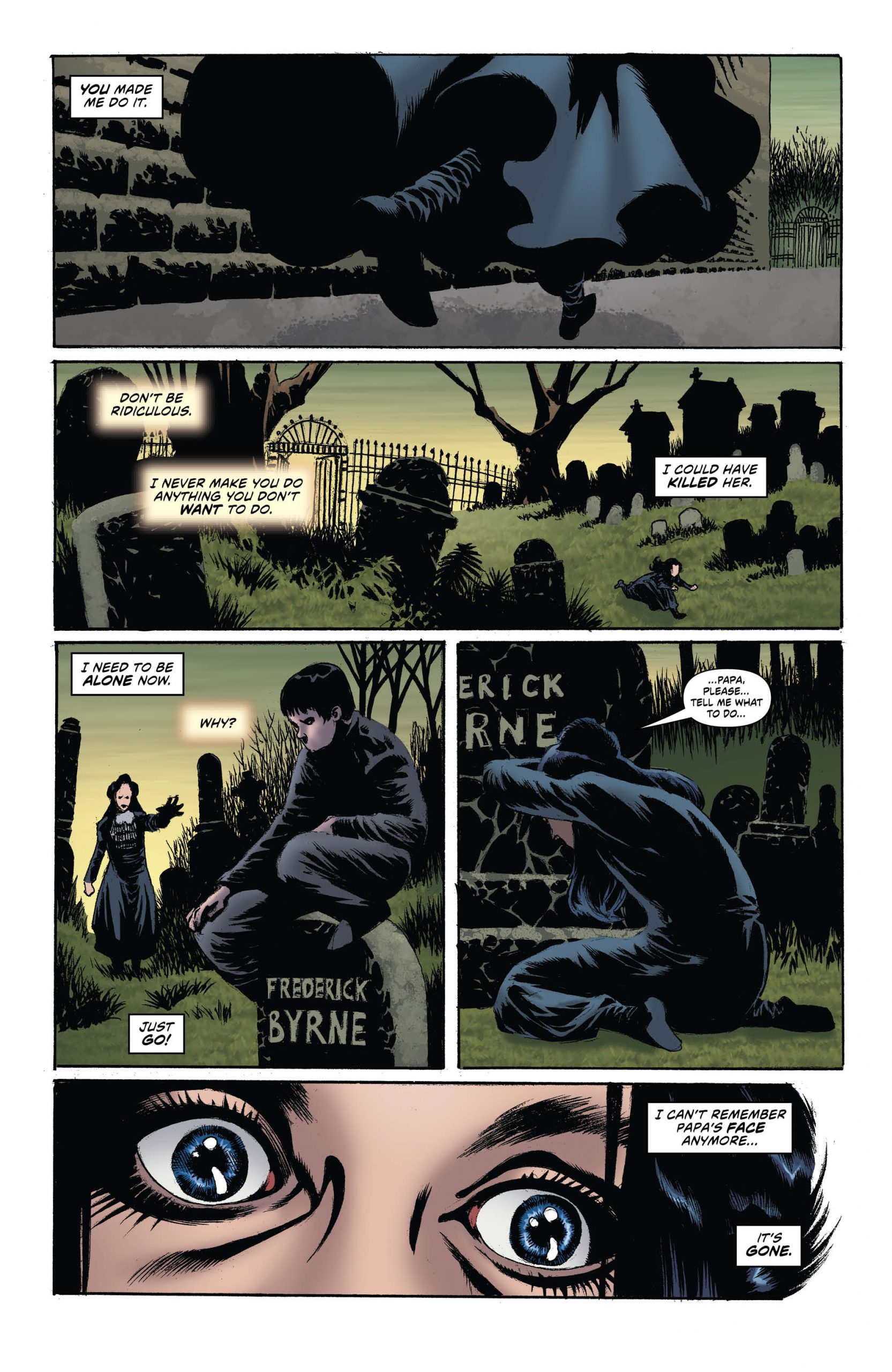 Michelle Madsen's colors are so good too. How does one even color a book this dark? I couldn't begin to imagine it and yet Madsen not only figured it out, she excels. Every corner feels like there is something creepy in it. Every single page is a nightmare waiting to happen.
There is no real reason to like Daphne and yet I do. Laura Marks, why is that? What have you done to me. She is really a mess of a character. She makes bad decisions all the time. She never listens to reason. Yet, each issue I am more and more compelled by her story. Thanks for making such a complex and emotionally involved character. I love that this issue finally has Daphne do some pretty terrible stuff because the moral ambiguity is cranked up to 11.
Negatives
Hmmm. Can the fact that this is going to end next month be the negative?
Verdict
Daphne Byrne #5 is a hot mess. Is Daphne a hero? Is she a villain? Is she mad? Whom can she trust? Should she be trusted? The answers, will not come in this penultimate issue of the series. I don't have a good answer but I don't care. Get me to July so I can find out how it ends.