With Comic Con and DC FanDome coming, fans have a lot to look forward to and adding to the excitement we have a DC Preview for the upcoming Detective Comics #1025 tie in issue for The Joker War. Get excited DC fans because this is going to kick off proceedings for Joker War and make no mistake Batman has his hands full.
Coming August 11, the clown prince of crime is bringing the war to the Dark Knight with an assault that will leave you gasping for more. Never before have you experienced anything like what is to come with the Detective Comics series. Joker War is on its way and Batman needs to be prepared. Written by PETER J. TOMASI, Art and cover by KENNETH ROCAFORT & Card stock variant cover by LEE BERMEJO. The issue will be 3.99 US (32 pages) and 4.99 US for the variant card stock.
For our coverage on Detective Comics, click here.
The Synopsis
"The Joker War" explodes with an assault on Wayne Enterprises! The Joker has taken control of Waynetech R&D—and with it, all the weapons hidden in its sublevels—plus Lucius Fox as a hostage!

The Joker and his clown-masked henchmen are now using Wayne Enterprises as an armory, using sophisticated 3-D printers to produce weapons to rule Gotham City… but Batman and Batwoman might have something to say about that. It's all-out action in this nonstop issue!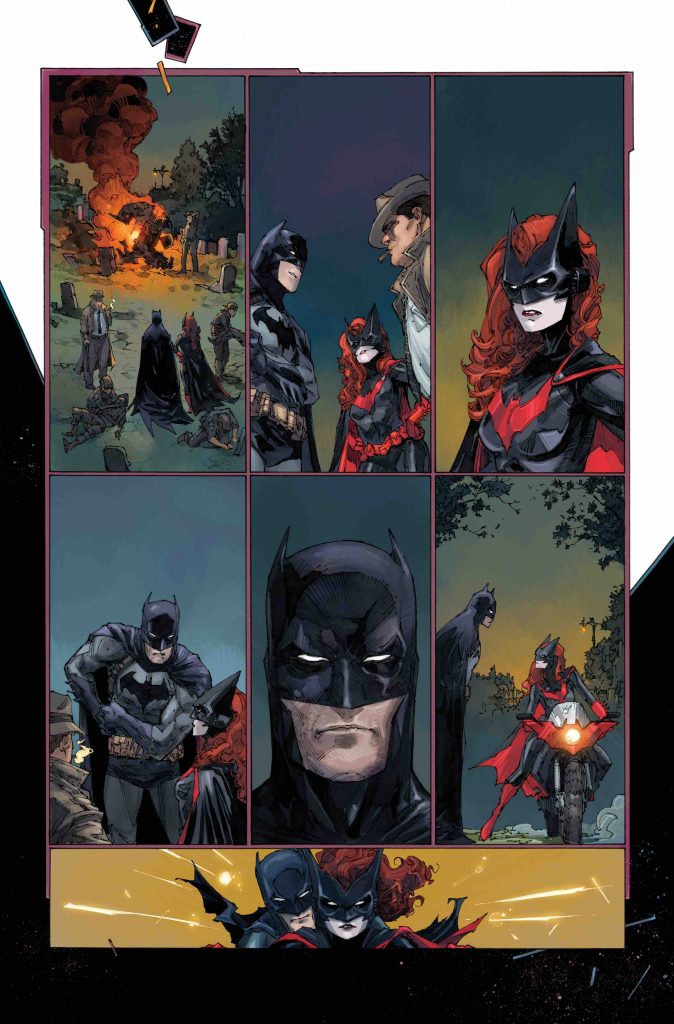 Let us know if you're excited for the Joker War, and have you pre ordered all upcoming covers?