Review: DOOM PATROL 2×08 – "DAD PATROL"
[Editor's Note: This review may contain spoilers]
Director: Amanda Row
Writers: Tom Farrell, April Fitzsimmons
Starring: Timothy Dalton, Brendan Fraser, Matt Bomer, April Bowlby, Abigail Shapiro, Diane Guerrero, Joivan Wade
Reviewed By: Derek McNeil
Summary
Doom Patrol 2×08 – "Dad Patrol": Determined to prove her worth in The Underground, Jane brings Larry to rural Arkansas to help her retrieve an invaluable item. Meanwhile, Niles organizes a special day for Dorothy, who hides a personal development from her declining father. And Cliff gives father/daughter bonding with Clara his best shot, while Rita embraces her superhero status as "The Beekeeper" and Vic is forced to confront the real Roni.
Positives
As the title implies, "Dad Patrol" features a recurring theme of dads and their children. The Chief spends an eventful day with his daughter Dorothy. Cliff gets reacquainted with his daughter Clara, Larry relives a bittersweet memory of happier times with his son. And Jane has a vision of Miranda's mistreatment at the hands of their father.
The main story thread follows Niles and Dorothy as the Chief spends one last day with his daughter. If she reaches adulthood, this will somehow cause the Candlemaker to be unleashed upon the world. To prevent this, the Chief has agreed to let Willoughby Kipling kill her while she is still a child.
However, unknown to them, Dorothy has already taken the first step into adulthood, as her first period begins. A kindly stranger helps Dorothy out, confirming that she is now a woman "so to speak".
I find it interesting how this storyline seems to work on two levels. At the heart of it, it's a familiar story of a father worried about his baby girl growing up. He just wants a bit more time to enjoy her childhood. It's heartbreaking to see how desperate Niles is to pack a lifetime of happiness into a single day.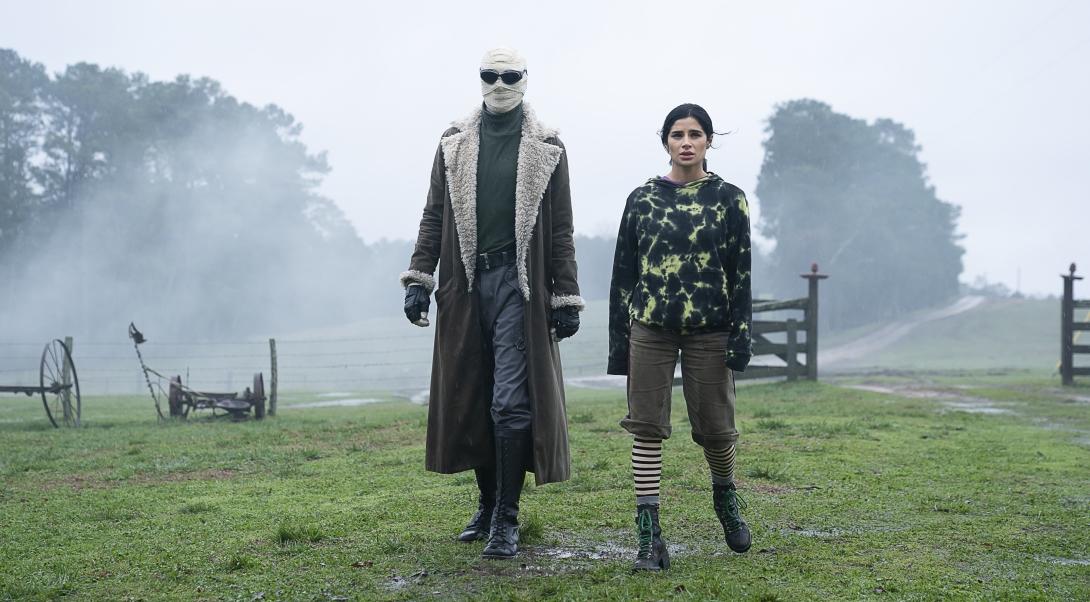 Positives Cont.
But on another level, the end of Dorothy's childhood has apocalyptic consequences, with the Candlemaker free to destroy the world. And to the Chief and Kipling's horror, now that Dorothy has passed this milestone in her life, they have missed their only chance to prevent it.
Cliff and Clara's reconciliation, on the other hand, goes amazingly well. Despite Cliff's tendency to put his foot in his mouth, the father and daughter start to re-establish their relationship. Things are going so well for Cliff, that I started to wonder how he was going to mess it up. Then Clara invited her father to her upcoming wedding. Ah… I suspect that the upcoming conflict with the Candlemaker will prevent Cliff from attending the ceremony.
Meanwhile, Jane is forced to live through Miranda's memories of abuse from Kay's father. This convinces her that Miranda is indeed suited to be the Primary. She admits, "I'm sorry I ever doubted you. From now on I'll fall in line. I promise". This makes it even more of a shock when Miranda pushes her into the abyss of "the Well". Miranda appears to have other plans than healing the Girl's fractured psyche.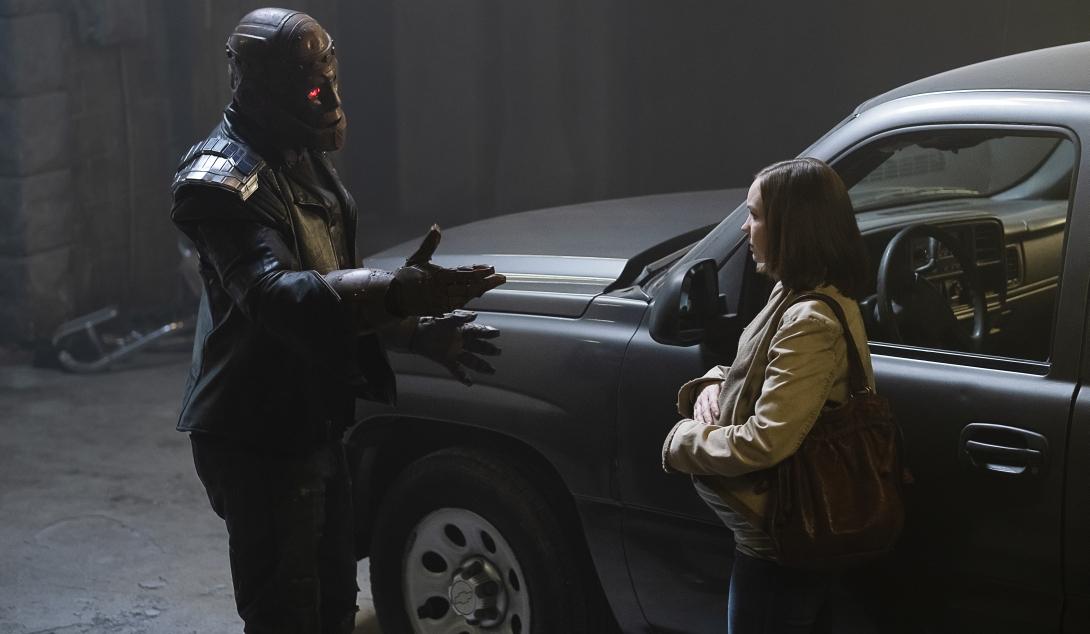 Positives Cont.
As in every episode, there is some great humorous moments. The highlight is Rita's daydream of an Avengers-style TV show called "Beekeeper and Borg". No, not those Avengers. I'm referring to Steed and Mrs. Peel, not Marvel's superhero team.
And Cliff, in an effort to be fatherly, prepares a meal for Clara. However, he accidentally fries up the human finger he kept from "Finger Patrol". Even worse, after disposing of it, he still offers the plate of food to her. And then there's his matter-of-fact descriptions of all the weird crap he has experienced. He even tells Clara of the blood feud between him and the rats around the mansion.
Negatives
This is yet another great episode of this fantastic show. Yet again, I can't find any fault in an episode. "Dad Patrol" has somewhat less of Doom Patrol's signature absurd humour than most episodes, but there's still enough to keep me happy.
Verdict
"Dad Patrol" demonstrates the qualities that makes Doom Patrol such a great show. It's a beautiful amalgam of dramatic adventure, science fiction, and absurdist comedy. I wish there were more shows like this on the air.