Sometimes the rumors turn out to be true, and in this case we now have confirmation of an animated version of Batman: The Long Halloween. During FanDome's panel for the upcoming Superman: Man Of Tomorrow animated feature, host Matt Bomer (Doom Patrol's Negative Man) touched on other upcoming projects, including Batman: Soul of the Dragon and even a Justice Society movie set during WWII.
The biggest news, though, was The Long Halloween. The first half of the two-part film will debut Summer 2021, with the second half in the fall.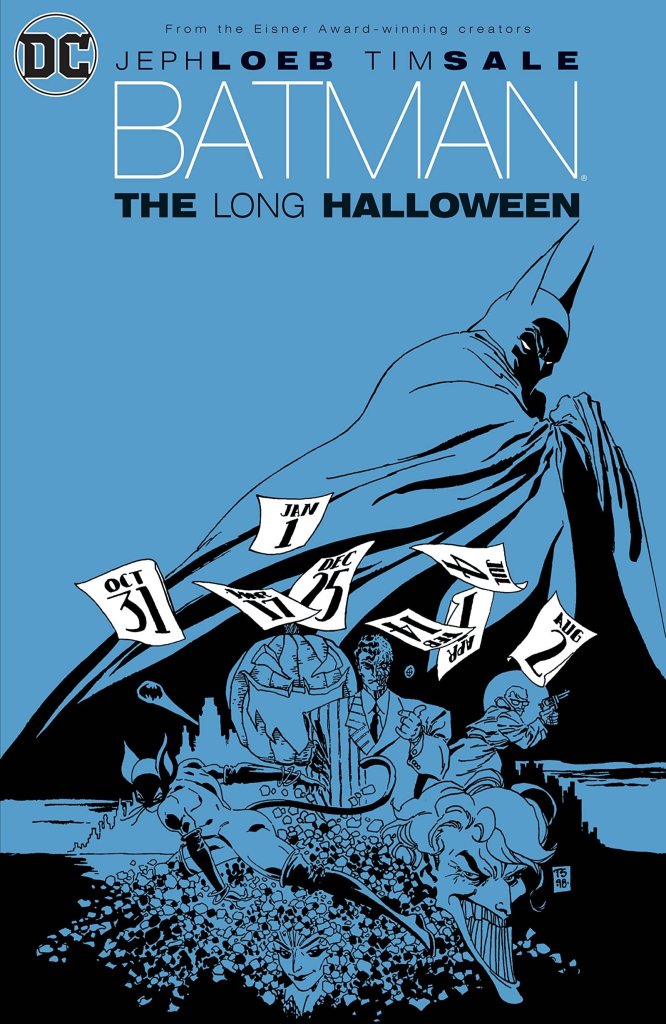 The 13-issue story by Jeph Loeb and Tim Sale is considered one of the high points of Batman comics in the 1990s. Its plot revolves around a new-on-the-job Dark Knight pursuing the mysterious Holiday Killer, who times his murders based around major holidays on the calendar. Making appearances along the way are such classic villains as Catwoman, The Scarecrow, The Joker, Calendar Man, and Solomon Grundy. Sale and Loeb are also the creative team responsible for Batman: Dark Victory, Catwoman: When In Rome, Superman For Tomorrow, and others.
Watch the full Man of Tomorrow panel below for the Long Halloween scoop as well as all the others: