With the recent popularity of the star-spangled teen, Stargirl, stemming from the hit television series which premiered on DC Universe and now airs on The CW, it seems appropriate that she would get her very own comic book special issue, and what's a better setting for a teen girl that Spring Break! Stargirl creator Geoff Johns is diving into this story alongside Todd Nauck, and we can expect to be catching some rays with Courtney on May 4, 2021.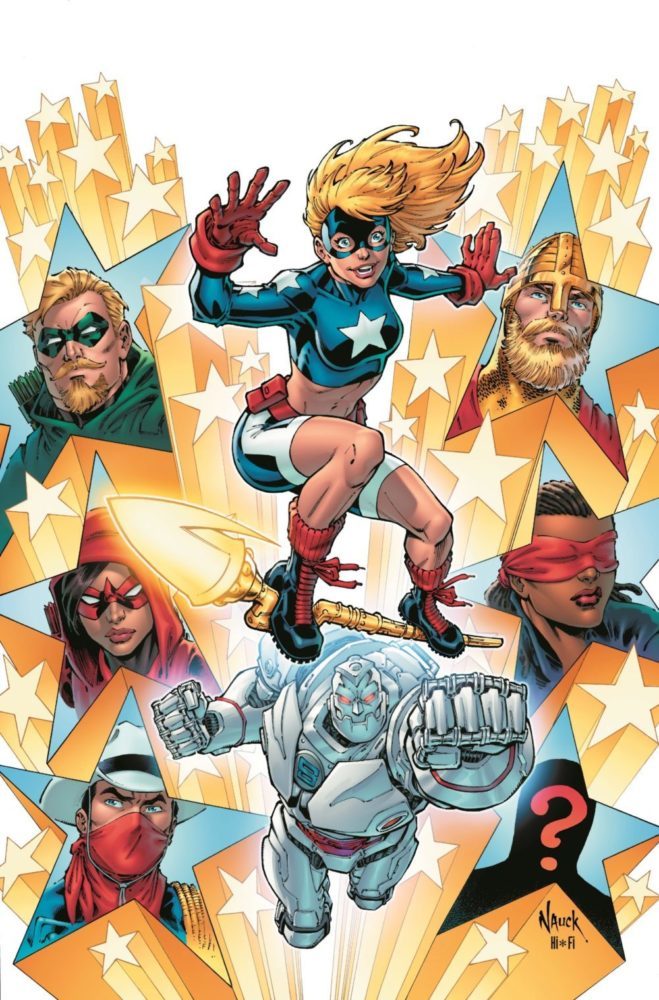 Stargirl Spring Break Special #1 – Geoff Johns and Todd Nauck Take DC's Cosmic Staff-Wielding Super Hero on a Spring Break Adventure With the Seven Soldiers of Victory!

 After months and months of fighting crime and handling universe-threatening enemies, even superheroes need a springtime vacation. But thanks to award-winning writer Geoff Johns and artist Todd Nauck, there's no Cancun, Miami, or South Padre Island on Stargirl's itinerary in this 48-page one shot, on sale May 4!

Courtney Whitmore's spring break plans aren't like your average high schooler's. Instead of hanging out with friends, she's heading out on an adventure with her stepfather, Pat Dugan, a.k.a. S.T.R.I.P.E., and teaming up with his former team, the Seven Soldiers of Victory! The soldiers are forced to reunite again to unearth the secret eighth soldier of victory, but what other secrets lay buried, and what does it all mean for Courtney's future as Stargirl?

Anybody can hang out at the beach and party, but for fans of Stargirl, Golden Age superheroes and fast-paced fun and adventure, the Stargirl Spring Break Special is a must-read! The book arrives at comic book stores and participating digital retailers on May 4 for $5.99. The physical version also features a card stock variant cover by Mike McKone for $6.99.
For the latest information on the World's Greatest Super Heroes, visit the DC Comics News website at www.dcomicsnews.com and follow on social media @DCComicsNews.