Review: The Other History of the DC Universe #4
[Editor's Note: This review may contain spoilers]
Writer: John Ridley
Artists: Giuseppe Camuncoli and Andrea Cucchi
Colors: Jose Villarrubia
Letters: Steve Wands
Reviewer: Tony Farina
Summary
Words can be tricky. Renee Montoya has known this for most of her life. Words taught her to feel ashamed of her gender, her sexuality, and her ethnicity. The people of Gotham City taught her to hide who she was to fit in to, be loved, and in doing so, they taught her to hate herself. But from that despair came something unexpected and powerful.
Renee's path from a closeted police officer in the 1990s to her time as the faceless vigilante known as the Question is one that is inextricably linked with queerness. It is one that is defiant of binaries, outmoded and hateful stereotypes, and the words that propagate them. As the Question, Renee stood in contrast to society's rigid expectations of her, held a mirror up to the world's face, and asked, "Who are you?"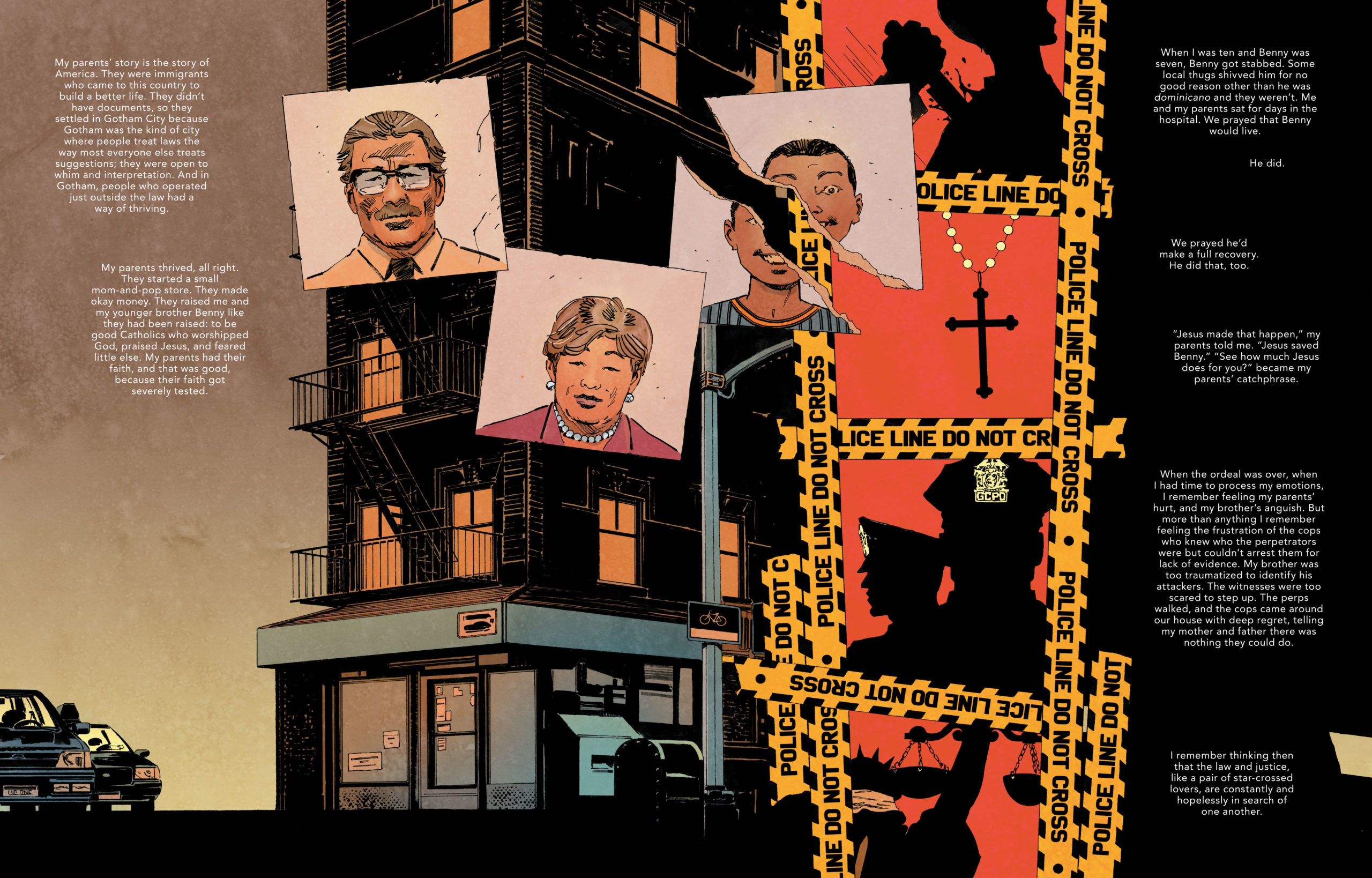 Positives
The Other History of the DC Universe #4 shines a real light on what it must be like to live in Gotham City. What must it be like for people who are not born billionaires? Clearly, there are people who want to help. People who are good. Renee Montoya is one of the best of the best. Cream of the crop really. I have always loved her as a character, and this deep dive into her life only makes me love her more. Honestly, if you read this and don't choke up a bit, I am not sure you were reading the same book as me. This is, hands down, been my favorite of this series so far. Bravo team!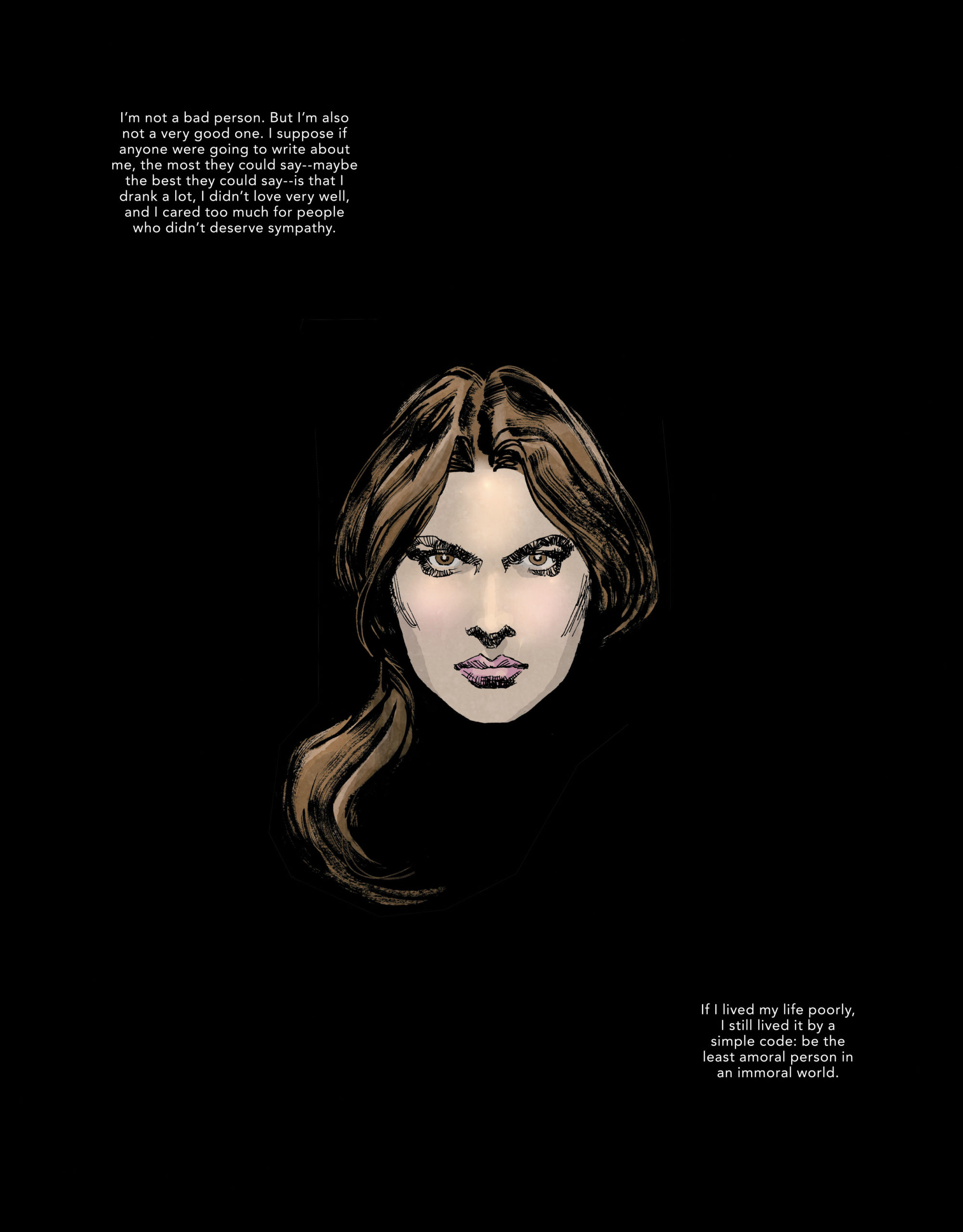 As always, there is an unconventional approach to the art. It is not told in the typical comic book way, but this is not a typical comic book is it? I want to acknowledge letterer Steve Wands here. Sir, you are doing an amazing job. There are a LOT of words in this comic. You never make them feel like they are crowding the page, even when they are.
Negatives
This issue will anger people who don't want stories like this told. But, you know what, they can get bent.
Verdict
The Other History of the DC Universe #4 is once again heartfelt, beautiful and just what we need. John Ridley is not messing about. While there are lots of illusions to mirrors and reflections of who Renee really is in this book, he is really holding the mirror up to the rest of us. Are we courageous enough to look? I am. You should be too. It might be ugly, but there is beauty there too. This series just keeps me up at night (but you know, in a good way).