Review: Ultramega #3
[Editor's Note: This review may contain spoilers]
Publisher: Image Comics
Writer/Artist: James Harren
Colors: Dave Stewart
Lettering: Rus Wooton
Reviewer: Tony Farina
Summary
Noah was supposed to continue the Ultramega legacy, fighting monsters on behalf of humanity…but that was before the Kaiju Klan. Now, Noah must fight for his life in the Koliseum. And no human has ever left it alive. This issue of visionary creator JAMES HARREN's ULTRAMEGA contains 44 pages of story.
Positives
Ultramega #3 is so bloody beautiful. I don't mean it is the way that my friends across the pond use bloody. I mean bloody. This book is full of blood and monsters and they are beautiful. The story, which is pretty fascinating and running out of characters it seems, is mind bendy and worthy of multiple reads, but the art done by the writer himself and the colors, done by top man Dave Stewart, are just spectacular. This is the most cinematic book I've read in a long, long time. I look and I look and then I look some more. Now you look.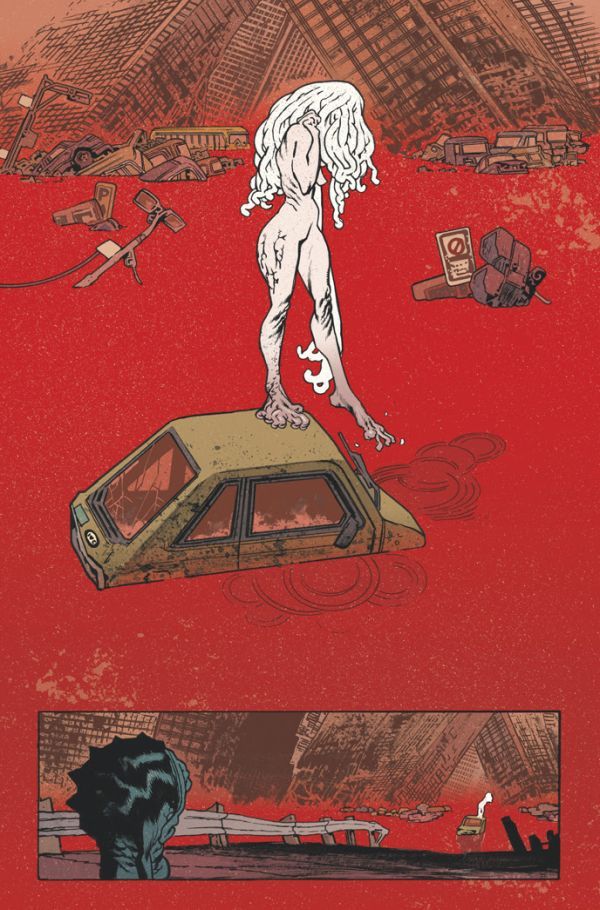 The thing about this particular issue that really makes me love it, is the comedy. I laughed out loud at this issue. I am not sure what that says about the book or me, but there were some absurd, genuinely funny moments in the middle of a world destroying battle royale. That is some heavy duty writing paired with some stunning visuals that make the jokes land with a bloody, messy thump.
Negatives
Ultramega #3 is, as mentioned above, running out of characters. I have no problem with this. That is the story and it is pretty smart. However, I suspect this wears thin on people who would actually like to care about these characters.
Verdict
Ultramega #3 gave me more of everything I wanted from this book. Each month when this arrives, I have zero expectations. NOT because the book is bad, but because the book is so, so so damn good. It is smart in all the right ways. There are giant monsters and guess what? THEY kill people because they can. Because it is a game. That is just what would happen. Humanity, should this world exist, wouldn't be doing so well. The realism, in a book about kaiju, is spot on. Looking forward to whatever next month brings. I honestly have no clue what to expect, but I am really, really excited and you should be too.