Comic fans everywhere learned some extremely sad news yesterday, as it broke that acclaimed DC Comics artist Robson Rocha has passed away at the young age of 41.
This news was confirmed by several of Rocha's fellow comic book artists, such as Fabi Marques, Yıldıray Çınar, Jim Lee, and more.
Marques confirmed on Twitter, saying "I'm really sorry to inform that we lost Robson. One of the greatest artists of our generation. Rest in Power."
Çınar added to that, saying "So sorry to learn that Robson Rocha left us today. RIP Robson. So young and early… My condolences to his family, his loved ones and all his fans…"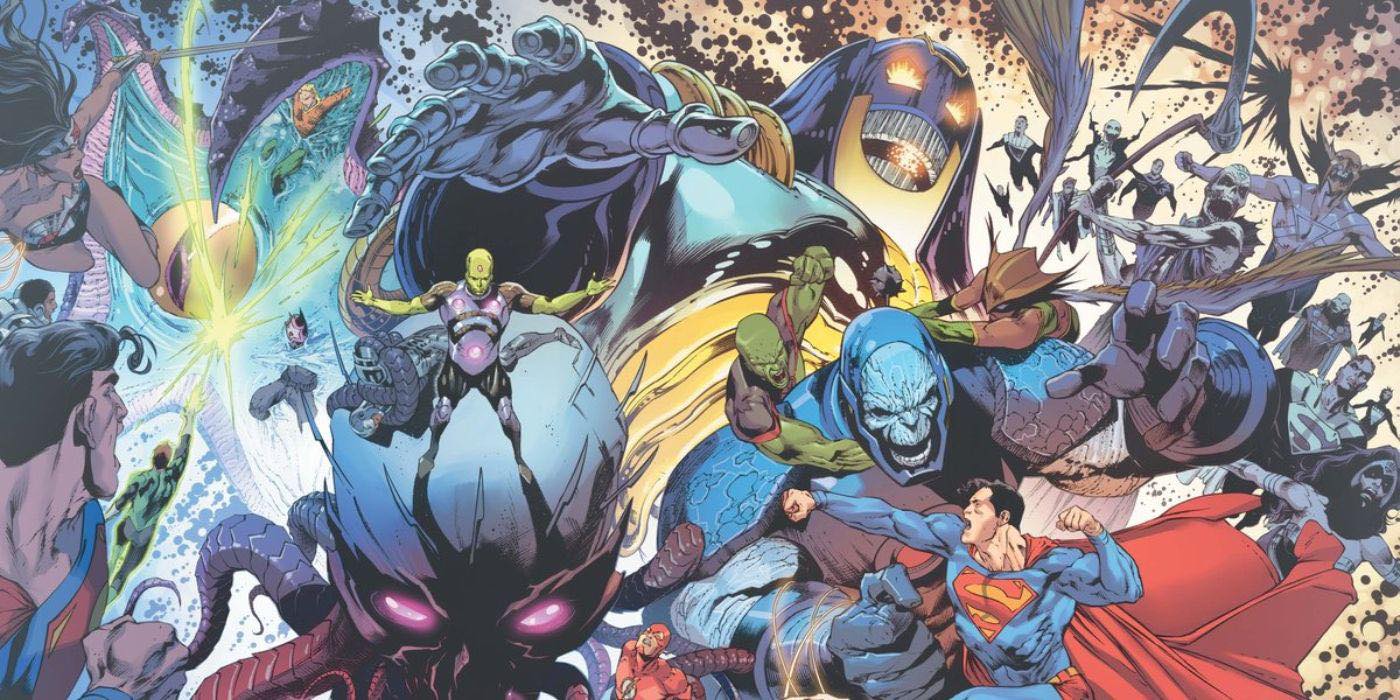 But I learned this terrible news from the current Publisher and Chief Creative Officer of DC Comics, Jim Lee. He said "It is with great sadness that I share the heartbreaking news that DC artist Robson Rocha has passed away. An incredibly talented young artist from Brazil — Robson started at DC just 11 years ago and always impressed me with the amazing energy and fluidity of his figurework, the grace of his lines and the power of his compositions. My condolences first and foremost to his widowed wife and daughter, his many peers who admired and respected his talent, and the countless fans around the world who loved and cherished his art. #RIP #robsonrocha"
Rocha had been ill with COVID-19 complications for awhile, but had apparently been getting better, but then it turned around. This news comes less than two weeks after Fabi Marques revealed that Rocha had been hospitalized and was in dire need of blood donations.
Born in Belo Horizonte, Minas Gerais Brazil, Roche started his comics career in 2010, working on several New 52 titles, such as Birds of Prey, Superboy, Batman/Superman, Lobo, and Earth 2: World's End. He then signed an exclusive deal with DC back in 2016.
"I've been a fan of comics since I was a child," he said at the time. "To have the opportunity to work with the DC characters I admire and love so much is a dream come true. These heroes have helped me believe in a better and much more fantastic world. I hope that my contributions to these characters will help to inspire others."
Rocha went on to do some amazing work during the Rebirth era on titles like Green Lanterns, Aquaman, Justice League, Supergirl, Demon Knights, World's Finest, Teen Titans, and so much more.
If you are unfamiliar with the work of Robson Rocha, do yourself a huge favor and seek out his beautiful work, you won't regret it.
Rest in Peace, Robson. Your light and beauty was taken away from the world too soon, and you will absolutely be missed.