Vampires and Zombies and Comics… Oh My!
That's right, folks! DC Comics is launching two new books this October that will dive into the stranger side of the universe with Task Force Z and DC vs. Vampires, both from the fantastic Matthew Rosenberg.
Revealed on Twitter, Rosenberg shared the covers for both books and gave fans a glimpse at what they should expect from these books.
Teaming up with James Tynion IV and Otto Schmidt for DC vs. Vampires, Rosenberg shared that this title will be a "12 issue maxi-series that sees the heroes of the DCU (and maybe some of the villains) fighting to save the planet from a vampire takeover. This one is epic and insane and some of the most fun I've had on a book in a long time."
I am a huge fan of vampires and, although this isn't the first time we've seen them in the DCU, I'm super excited to see where they take this story.
And then we've got Task Force Z, being written by Matthew Rosenberg, with art by Eddy Barrows, Eber Ferreira, and Adriano Lucas. Rosenberg shared that "TASK FORCE Z is a new ongoing book about Red Hood leading some of Gotham's worst."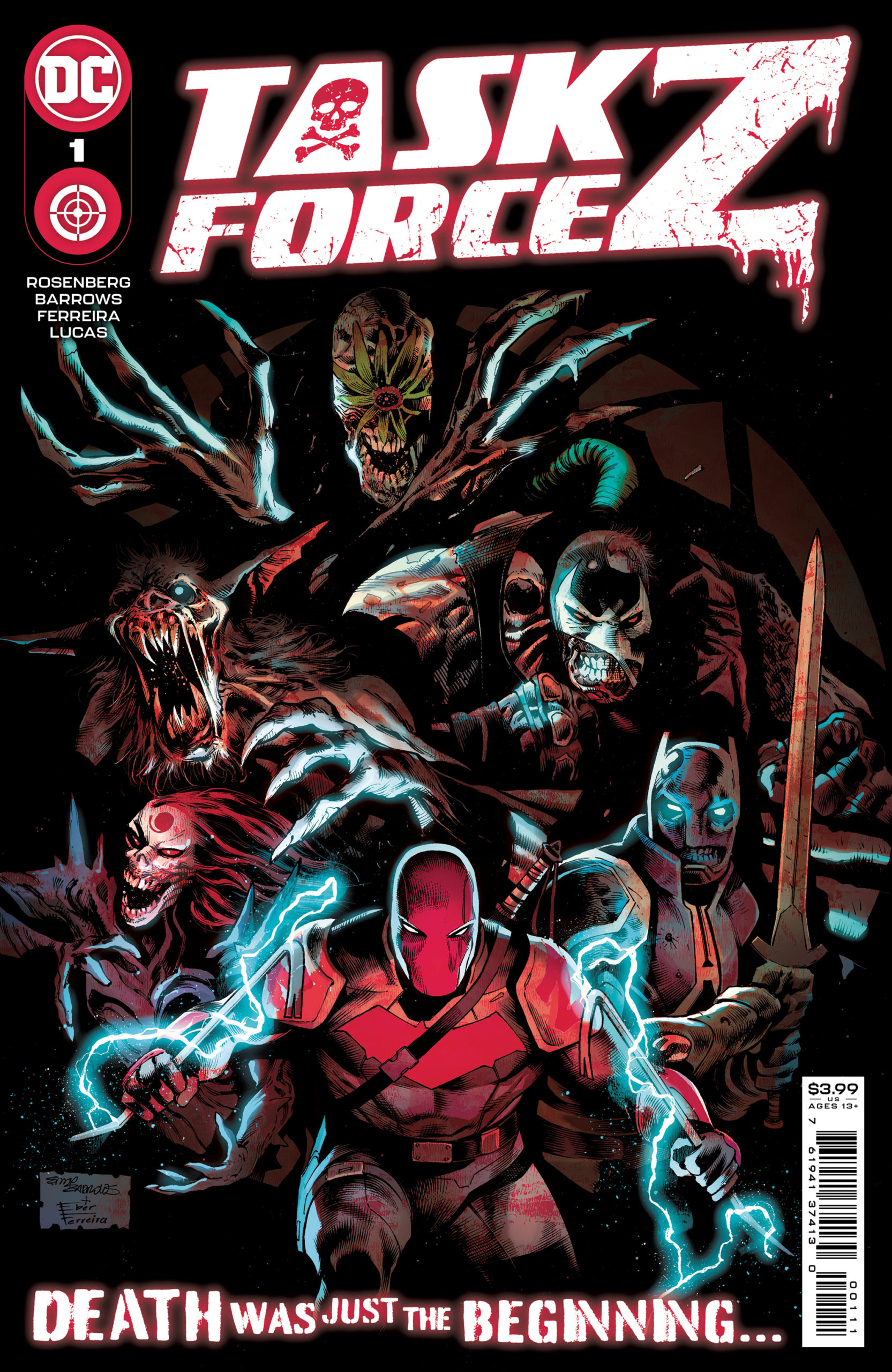 "The basic idea behind TASK FORCE Z is "what if we made the Suicide Squad even more @#$*&% up?" So yes it's a story about weaponizing the dead, but it's also about redemption, and second chances, and trying to prove you're more than your worst moments… And also eating people."
"TASK FORCE Z stars Red Hood, Bane, Man-Bat, Arkham Knight, Sundowner, Mr. Bloom, and a few other surprises we're keeping off the internet. This one is brutal but fun, chaotic but character driven, and just generally awesome."
All I can say is… wow, give me these books right now! I can't wait to read these. And I love that Task Force Z is an ongoing series, meaning they must have some wild plans in store for these characters, and I'm here for all of it.
These books are both slated for release this October, so keep an eye out for them and also stay tuned right here on DC Comics News for more updates and future reviews on both of these book!