Review: Wonder Girl #3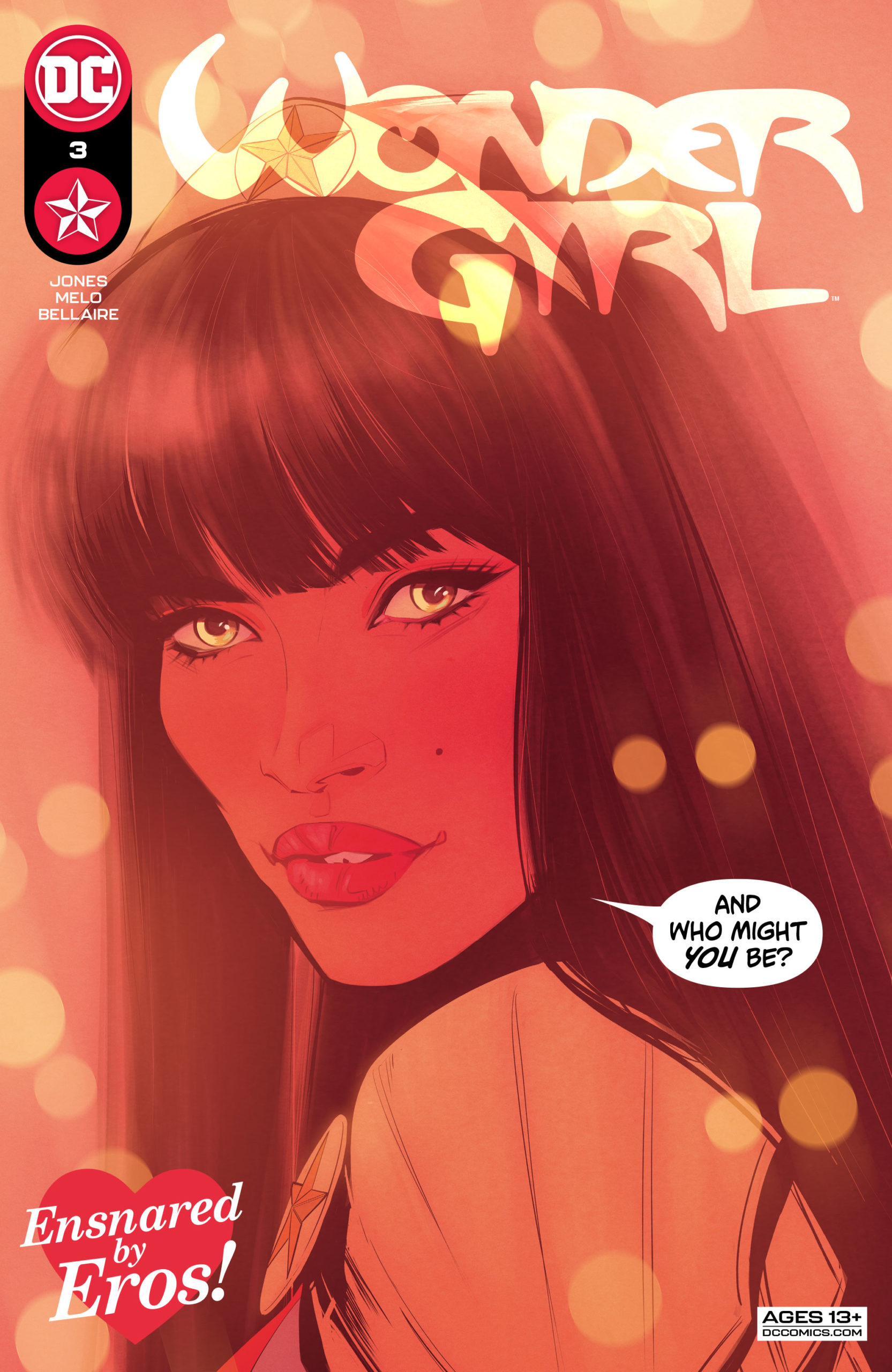 [Editor's Note: This review may contain spoilers]

Writer: Joelle Jones
Art: Joelle Jones and Adriana Melo
Colors: Jordie Bellaire
Letters: Clayton Cowles

Reviewed by: Matthew B. Lloyd


Summary
Yara and Joao come face to face with Eros and the mysteries of the Brazilian rainforest, but it's nothing compared to where Eros takes her next.
Positives
Surprisingly, there's a bit of humor in Wonder Girl #3.  While it is enjoyable, the back and forth between Cassie Sandsmark (Wonder Girl) and Artemis feels very different tonally from the more mysterious setting of the rest of the issue that sees Yara Flor and Joao encounter some truly unique creatures.  While this shift is effective at breaking up the pacing, the mysteries of the rainforest and the mythological creatures that inhabit it are what stand out most.
While it doesn't feel like it's inspired directly by W.H. Hudson's Green Mansions (1904), there's something in the exotic quality of the forest and the unfamiliar mythology of South America that at the very least has a tangential connection to the novel and the character Rima who would go on to have her own DC Comics series in the 1970's.  Last issue saw the introduction of Iara and set the stage for more traditional Brazilian folklore.  While Wonder Girl #3 scratches the surface only a bit more, it remains one of the most interesting aspects of the title.
Once again, Joelle Jones is joined by Adriana Melo on the art.  Jones follows Yara's story while Melo handles Cassie, Artemis and the other Amazons who are trying to capture Yara.  Jones and Melo are a great one-two punch as their styles mesh well despite depicting very different aspects of the larger story.  Sometimes it can be distracting when an issue is done by multiple artists.  This is not the case here as they are both exceptional and versatile.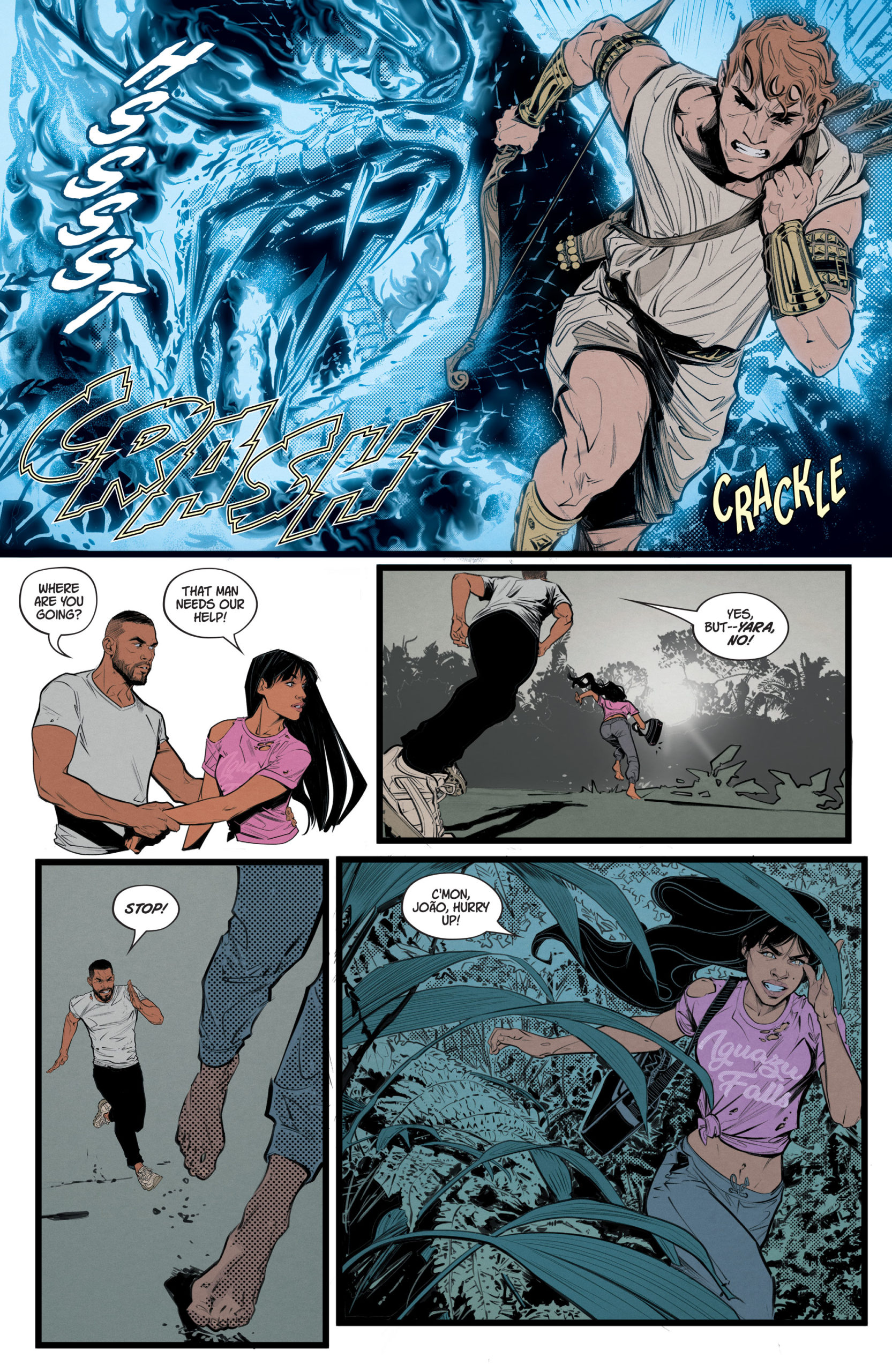 Negatives
There are only a couple minor negatives here.  One, there's been a bit of a delay between issues and it's probably a good idea to go back and read issue #2 before checking out #3 so you know where you are.  Secondly, there's a bit of ambiguity as to what's going on with Yara, Eros and Joao.  It's a little unclear if Eros's arrows have affected Yara or if the emotions just overcome her and Jaoa at the outset of the issue.  It is obvious later on that once Yara feels the stab of Eros's arrow, she is under its influence.
Verdict
While Wonder Girl #3 doesn't have the same impact as either of the first two issues, it has some beautiful art by Jones and Melo.  It does move the story forward enough while setting up what comes next with the surprise on the final page.  It may be a bit uneven in this, but it seems like it has more to do with the outstanding quality of Wonder Girl #1 and Wonder Girl #2.  This is far from an indictment as the overall story is still as exciting and engaging.