There were so many big announcements at this year's DC FanDome event that these two concept art reveals may have been missed by some, but don't worry, we have them here for you! We weren't expecting a lot from the panels for Batgirl and Blue Beetle, as they are still in their early stages of production, so it was nice to get a glimpse at these two characters in costume.
During the Batgirl panel, directors Adil El Arbi and Bill Fallah (Bad Boys for Life), screenwriter Christina Hodson (Birds of Prey), and Batgirl herself, Leslie Grace (In The Heights), shared some insight into the upcoming film in the DC Universe. While the movie has yet to begin production, the team gave a small glimpse of what's to come for Batgirl. They shared she will still rock her signature red hair and wear a traditional cowl instead of a mask. Batgirl will be one of the first DC films to premiere exclusively on HBO Max and has not been given a release date as of yet.
The concept art shared during the online panel can be seen below, along with the full panel.
As for the Blue Beetle panel, director Angel Manuel Soto was joined by writer Gareth Dunett-Alcocer and star Xolo Mariduena where they talked about what makes Blue Beetle an interesting character and what people should be expecting from this movie. They also showed off the concept art for Blue Beetle's epic suit, which you can see below, along with the full panel.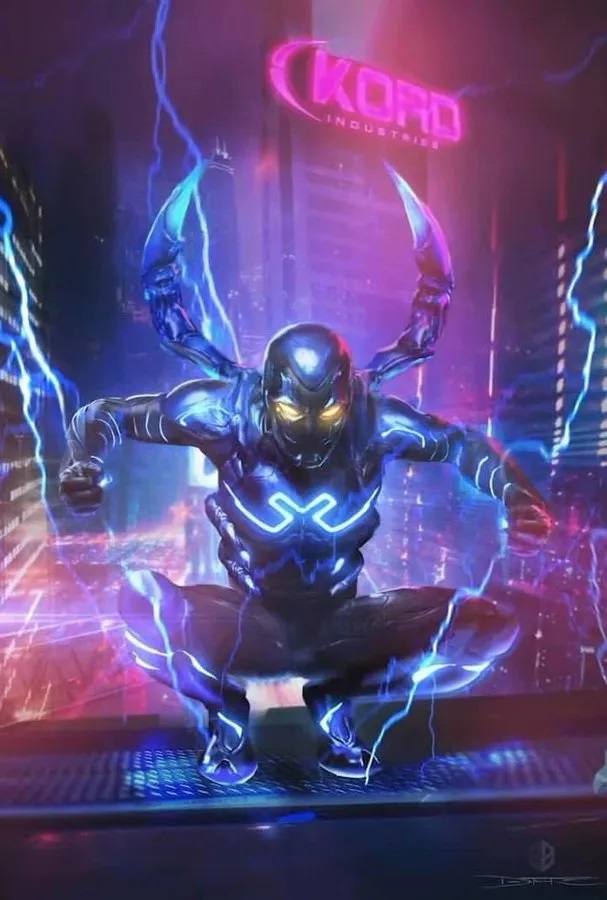 "The only thing that is on my mind right now is just the fact that he's Latino. I have so much pride in getting to be a part of this project with Angel, someone like him," Blue Beetle star Xolo Maridueña previously told Variety. "I think it's so important, and I don't want to stand on the soapbox for too long but representation is so important."
He added, "It's such a great opportunity, and I'm not going to take it lightly, and we're about to make a kick-ass movie."