Review: Batwoman 3×01 – "Mad As a Hatter"
[Editor's note: This review may contain spoilers!]
Director: Holly Dale
Writers: Caroline Dries, Ebony Gilbert, Natalie Adams, Daphne Miles, and Maya Houston
Starring: Javicia Leslie, Rachel Skarsten, Meagan Tandy, Nicole Kang, Camrus Johnson, Victoria Cartagena, Robin Givens, Amitai Marmorstein
Reviewed By: Steven Brown
Summary
A man obsessed with Alice obtains the infamous Mad Hatter's old top hat. Now imbued with one of Gotham's most notorious pieces of tech, this Alice fanatic plots chaos for the people of Gotham City.
Positives
Batwoman 3×01 starts the season off with Batwoman and her new partner Batwing still attempting to recover the displaced rogue's gallery tech that has gone missing. Our episode starts with Batwoman and Luke Fox aka Batwing taking down a warehouse of thugs in search of a canister of Poison Ivy's plants. It seemed that this canister was purchased by some minor drug dealers, however just the emergence of this on the streets is an warning sign of things to come for Batwoman. In the midst of the fight, Batwing's suit freezes up, leaving Batwoman to finish off the thugs on her own. Meanwhile, someone else has just made a purchase of their own thanks to the internet. An virtual unknown named Liam Crandle played by Amitai Marmorstein  comes into possession of the infamous hat and has plans to use it to call attention to himself–and Alice who currently sits in Arkham.
Negatives
This episode actually left me with no complaints. The action was good and pacing was great. Also I'm totally loving the idea of a whole new gallery of rogues thanks to all of the tech that's gone missing. One of my favorite parts of this episode was the addition of Renee Montoya to the show. Renee who is played by Victoria Cartagena, also played the very same character on the series "Gotham" as well. Assigned to a unit responsible for the rogues gallery, Montoya knows something is wrong and that the black web has gone crazy with sudden items ready for the highest bidder. Alice makes the revelation to Ryan that her real mother is still alive. That means that instead of dying in childbirth like Ryan initially believed, her mother purposely gave her up for adoption. I really hated this coming out for her, especially since she's just starting to find herself and realize her potential.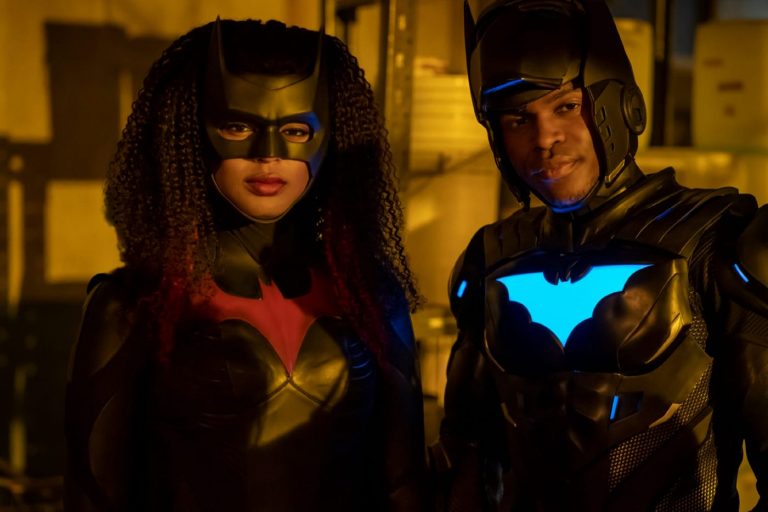 Verdict
Batwoman 3×01 was an overall great episode and I can't wait to see the next. I hope that this new Mad Hatter makes another appearance at some point as well. Amitai Marmorstein did a great job playing the sadistic Mad Hatter, especially during Mary's graduation speech. That whole scene was nuts by itself! Season three is off to a promising start!