Review: Detective Comics #1048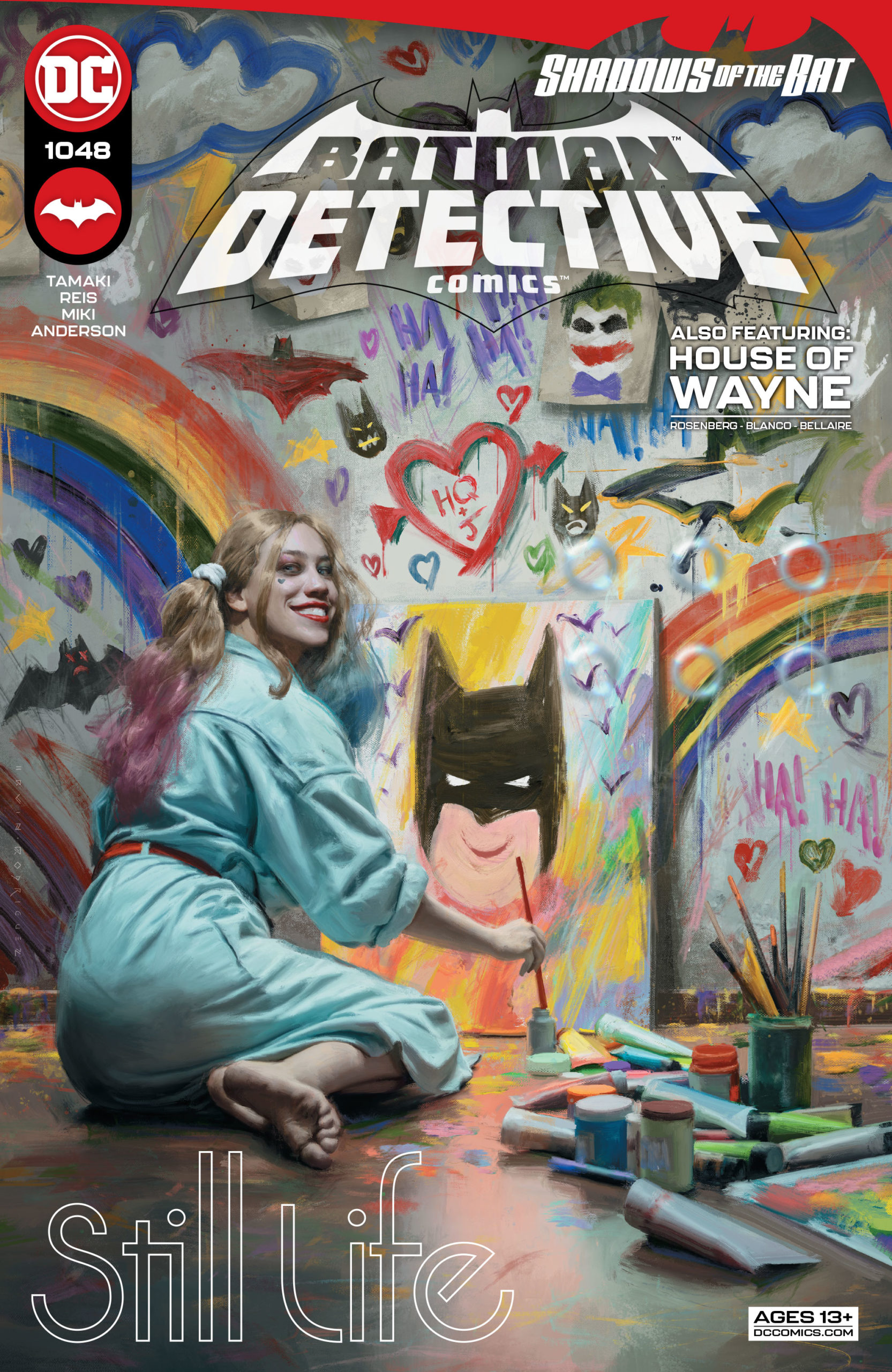 [Editor's Note: This review may contain spoilers]
Writers: Mariko Tamaki and Matthew Rosenberg
Art: Ivan Reis & Danny Miki and Fernando Blanco
Colors: Brad Anderson and Jordie Bellaire
Letters: Ariana Maher and Rob Leigh
Reviewed by: Matthew B. Lloyd
Summary
Batwoman goes undercover in Arkham Tower to learn more about Tobias Wear's operations, and Bruce Wayne gets involved personally in an orphan's plight.
Positives
Last issue, we got dropped right into the scenario on Day Seven and then we jumped to Day 24 with the Huntress apparently lost in Arkham Tower.  Detective Comics #1048 picks up on Day 12 as Batwoman is getting hired by Tobias Wear as a doctor for Arkham Tower.  Kate's undercover mission is a fun change of pace for long underwear characters.  It adds to the breadth of their skills and abilities.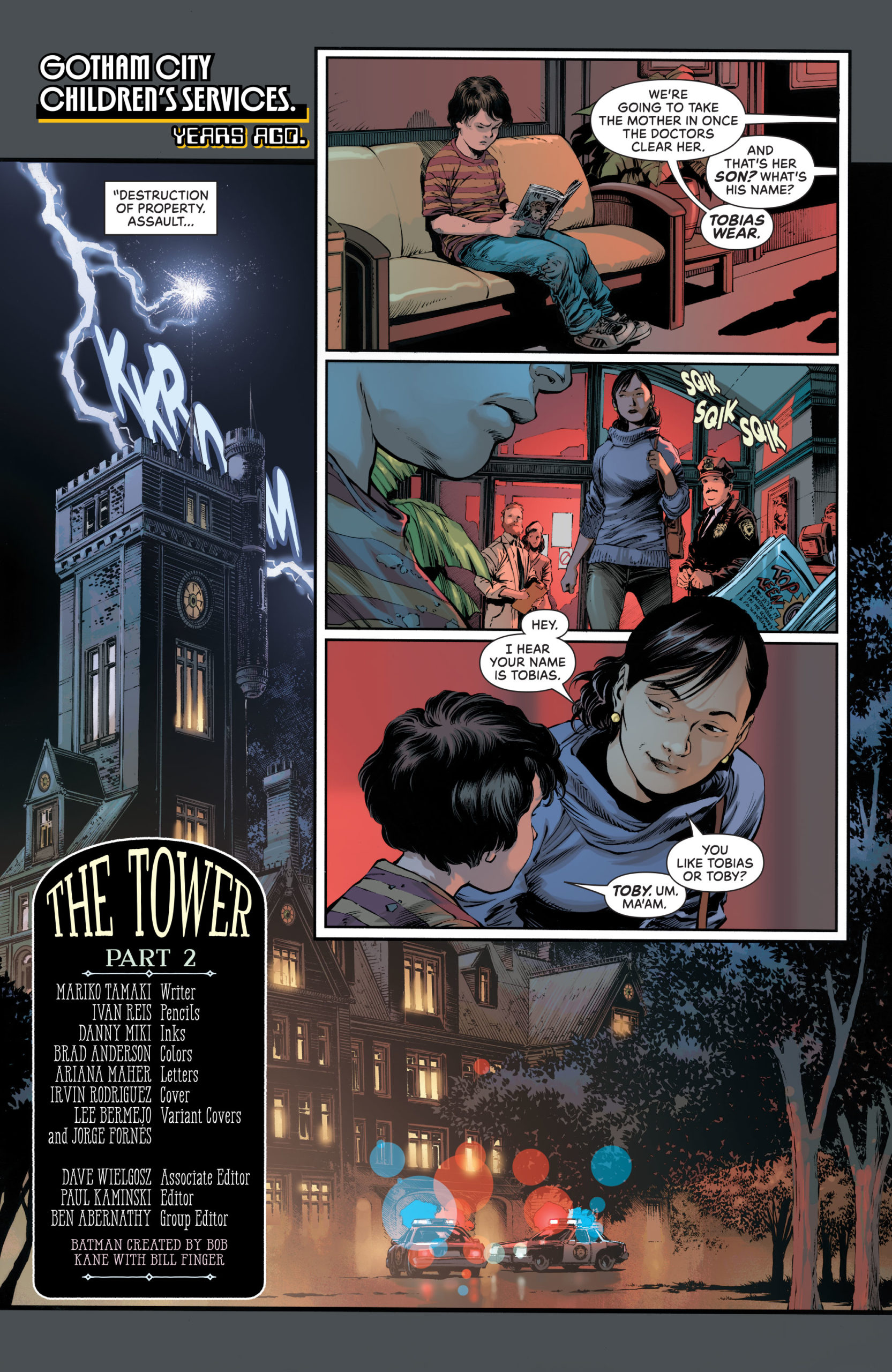 It's no secret that Arkham Tower isn't what it's supposed to be, and there's plenty of suspicion thrown on Dr. Wear from the beginning.  What's really going on is the mystery, though we know it leads to Ana Vulsion blowing up the tower on Day 24.  We saw her M.O. in Detective Comics #1046 in the opening pages before she was admitted to Arkham Tower.   While the mystery is solid, it's the characters that Tamaki and Matthew Rosenberg- in the second feature- are exploring that really elevate this storyline.  It's not a simple mystery, they are really trying to connect it all to the characters.
Positives Cont'd
Tobias Wear is even part of this.  The beginning and end of the lead story in Detective Comics #1048 features Tobias Wear as a young boy and reveals his own trauma.  As interesting as it is to the story at hand, it points to a bigger theme that seems to be present and also relevant to the essence of Batman's character- how do people deal with trauma?  The second feature written by Matthew Rosenberg does this as well.  In the last issue, we saw a boy watch his parents get murdered by the Joker in front of him.  It was further complicated by Batman's appearance on the scene immediately after the fact that has caused this poor boy to merge the Joker and Batman into either the same person or at least Batman complicit in the crime.   
As Bruce takes a personal interest in this boy, it becomes clear that this exploration of the effects of trauma is the opposite reflection of Bruce Wayne's traumatic experience.  We are getting into some deep territory here as this is a theme that is not only relevant to Bruce Wayne's story but certainly significant in the real world.  Already, it seems to have far much more substance than the misfire that was Heroes In Crisis which was billed as a look at the mental/emotional health of super-heroes.  Interestingly, Dr. Harleen Quinzel plays a small role in Rosenberg's story, is this the first meeting between Quinzel/ Harley Quinn and Bruce Wayne/ Batman?
Negatives
While jumping around in time is an interesting storytelling device, it may take reading these issues all in one sitting to figure out exactly how the story transpires. We've already seen bits of three days, but this is a "wait and see" situation.
Verdict
Wow!  Detective Comics #1048 is another great issue in Mariko Tamaki's run!  This chapter makes it clear that despite Batman's absence from Gotham, the deeper themes being developed are directly related to the Dark Knight.  Additionally, there's an exciting mystery the Bat-family has to unravel with the reader coming at it from a more insightful perspective because of the point-of-view of the narrator (literary terms- not that one of the characters is narrating this tale).