Following up on their recent hit audio series, Batman Unburied, Spotify will be releasing their next scripted podcast, Harley Quinn and the Joker: Sound Mind, on January 31st.
Not only did they reveal the official release date for the new series in Spotify's collaboration with DC and Warner Bros., DCy also dropped a trailer and revealed the voice cast, which includes Christina Ricci as Dr. Harleen Quinzel, AKA Harley Quinn, Justin Hartley as Batman, and Billy Magnussen as The Joker.
You can check out the official audio trailer below:
The series is written and directed Eli Horowitz, and it also stars Amy Sedaris as Harleen's Aunt Rose, Andre Royo as Arnold Wesker, AKA The Ventriloquist, Stephen Root as Harleen's boss Grunfeld, Fred Melamed as Harleen's co-worker Bob, Mary Holland as Margaret Pye aka Magpie, and Elias Koteas as Harleen's father Nicky Quinzel.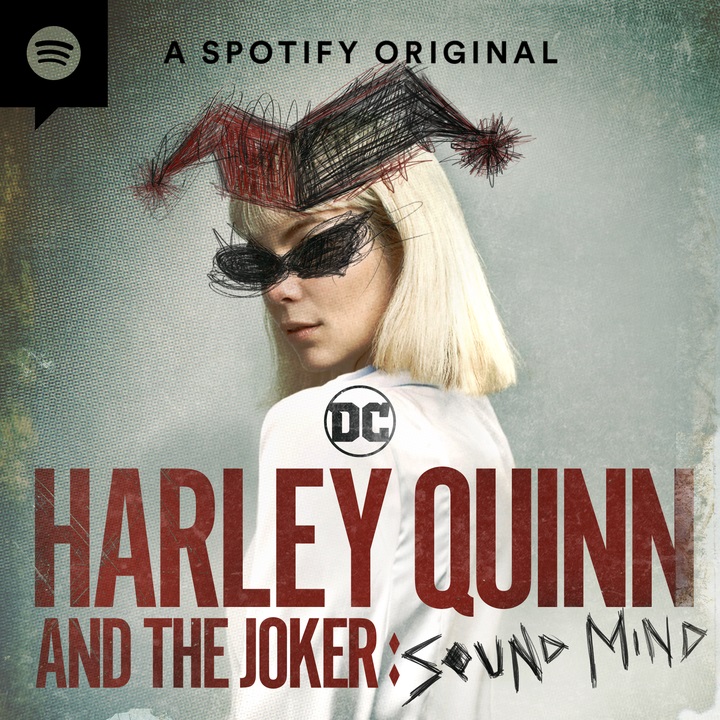 Here's the official description:
We've heard Harley Quinn's origin story — the one where she was manipulated into being The Joker's doting, mad lover. But what if there's more to it? What if there's a Gotham City where Harley let The Joker believe she loved him, to get what she needed?
When we meet Dr. Harleen Quinzel, she's fresh out of grad school, a new psychologist at Arkham Asylum, determined to help the patients her colleagues have written off. But her dad is sick, and in need of an expensive, life-saving operation she can't afford. Pushed to her breaking point, Harleen is tired of playing by the rules. So when she meets "Patient J," a magnetic inmate able to manipulate everyone but her, Harleen makes a fateful decision: to use her relationship with The Joker to get what she wants, leading both of them down a dangerous path that will change them, Bruce Wayne, and Gotham City forever.
Harley Quinn and the Joker: Sound Mind has been highly anticipated since it was first announced, and even more so after Spotify released the first two episodes last year, which managed to surpass some of Spotify's biggest shows. All episodes of the new series will be available to Spotify listeners when it releases on January 31, 2023.
Source: IGN