Review: Superman & Lois 3×04 – "Too Close to Home"
[Editor's note: This review may contain spoilers!]
Director: Stewart Hendler
Writer: Juliana James
Cast: Tyler Hoechlin, Elizabeth Tulloch, Michael Bishop, Wolé Parks, Chad L. Coleman, Angel Parker, Samantha Di Francesco, Adrian Glynn McMorran, Erik Valdez
Reviewed by: Steven Brown
Summary
John Henry Irons confronts Clark about the investigation into Intergang. Jonathan confronts Candice's dad about stealing his truck, with horrible results. Kyle and Lana have a conversation about Sara's strange behavior.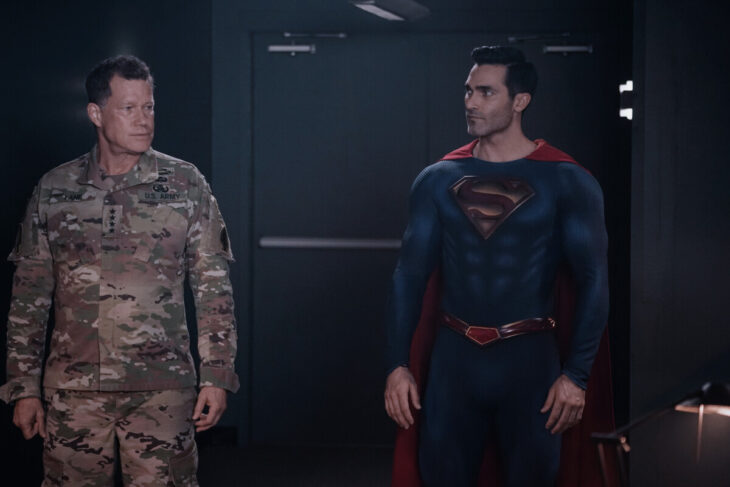 Positives
It seems that in this episode, confrontation was a recurring theme. John Henry has a conversation with Clark about Lois' investigation into Bruno Manheim. Apparently, John has been in touch with his doppelganger's sister, and warns Clark and Lois to back off the story out of concern for her safety. Lois apologizes to John for pursuing Bruno, but reminds him of the damage he and Intergang have caused to Metropolis and its citizens. John Henry finds out firsthand how dangerous Bruno can be when Dr. Darlene Irons, his doppelganger's sister, is kidnapped.
Jonathan confronts Candice's dad, Emmitt, about stealing his truck in the previous episode. Emmitt returns Jonathan's accusation with a punch to the face. Upon returning home, Jon's finally forced to tell the truth about the truck to Lois, who returns to Emmitt's home to confront him about punching her son. As a parent, I'm not mad at Lois for doing so, even with her cancer. Emmitt has a response for her as well–showing a pistol in his possession. When Clark confronts Emmitt in the Smallville diner, it takes everything in the hero not to break Candice's father in half. He warns Emmitt to never return to Smallville–and that Candice lives with them now.
Negatives
I have no complaints about Superman & Lois 3×04. The story was good, and the action was even better. One of my favorite scenes actually didn't even involve Superman. The confrontation between John Henry and Bruno Manheim was pretty awesome, and Chad L. Coleman as Bruno Manheim was a perfect casting choice. He steals every scene he's in and I can tell things between John Henry and Bruno will get personal very soon. Bruno kidnaps Dr. Darlene Irons and straps her to a bomb designed by her own deceased brother. John Henry saves her and, after confronting Bruno, discovers what else he's done to ensure John Henry leaves him and his operations in Hob's Bay alone.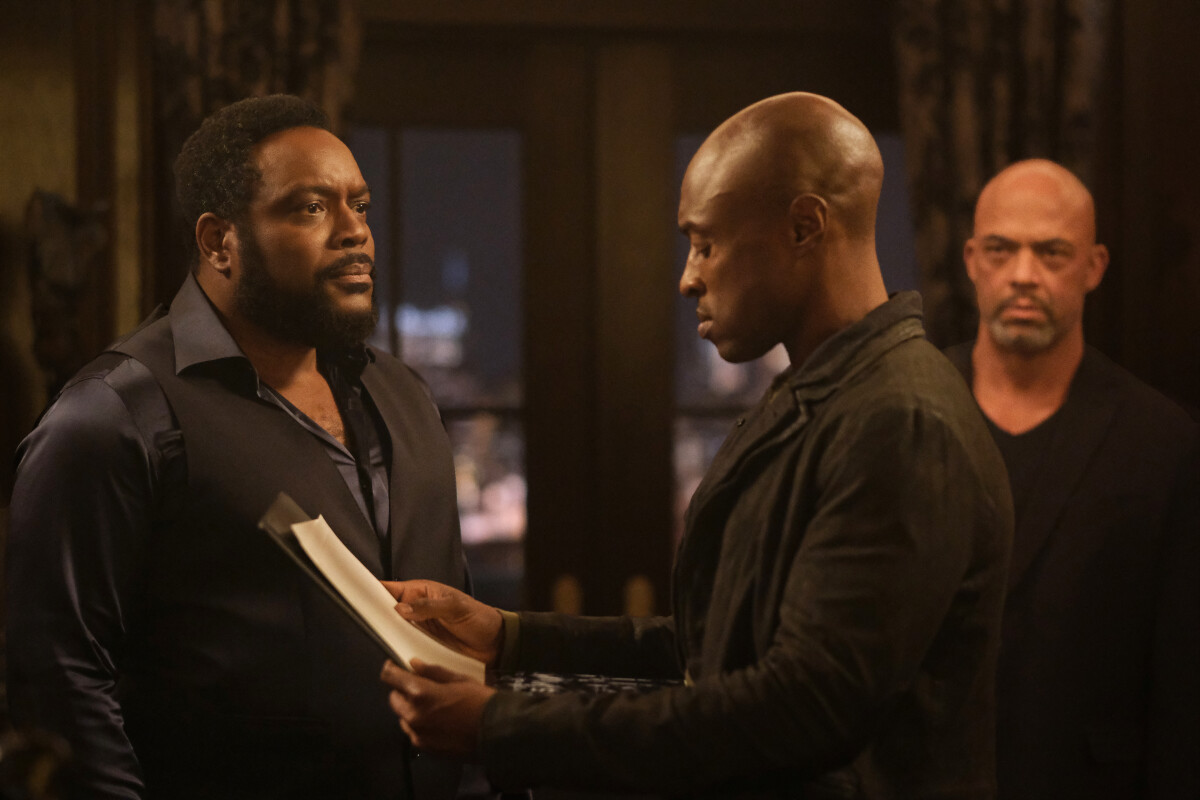 Verdict
Overall, Superman & Lois 3×04 was another great episode, and I look forward to seeing where they go next!