Review: Superman & Lois 3×07 – "Forever and Always"
[Editor's note: This review may contain spoilers!]
Director: Alvaro Ron
Writer: Adam Mallinger
Starring: Tyler Hoechlin, Elizabeth Tulloch, Alex Garfin, Michael Bishop, Chad L. Coleman, Daya Vaidya, Inde Navarrette
Reviewed by: Steven Brown
Summary
Lois and Clark dig deeper on Bruno Mannheim, starting with his connections to Hob's Bay Medical Center; Jonathan and Jordan panic at home over Lois' dire diagnosis; Matteo comes to Smallville to meet John Henry.
Positives
Superman & Lois 3×07 gives you an awesome look at Bruno Mannheim's origin story and I absolutely loved it! Chad L. Coleman does an incredible job making sure Mannheim doesn't come off as a one-dimensional villain. He's very motivated, smart, but also seemingly caring–especially for his family. Although his means to an end is morally wrong, he seems to be genuine about his desire to cure cancer–so far. I believe there's more to be seen with Mannheim, but this episode answers a lot of questions about his past, and his personal aspirations for himself and Hob's Bay in Metropolis.
Negatives
I hated how Jordan and Jonathan talked to Lois and Clark during this particular episode. The boys (especially Jonathan) are trying to think of any way they can to save Lois–including kryptonian technology. Once they find out the real reason it couldn't be used at the end of the episode, it completely turned things, and I hated it. I thought the reasoning behind it could've been a bit more detailed in explanation, instead of such a bland response.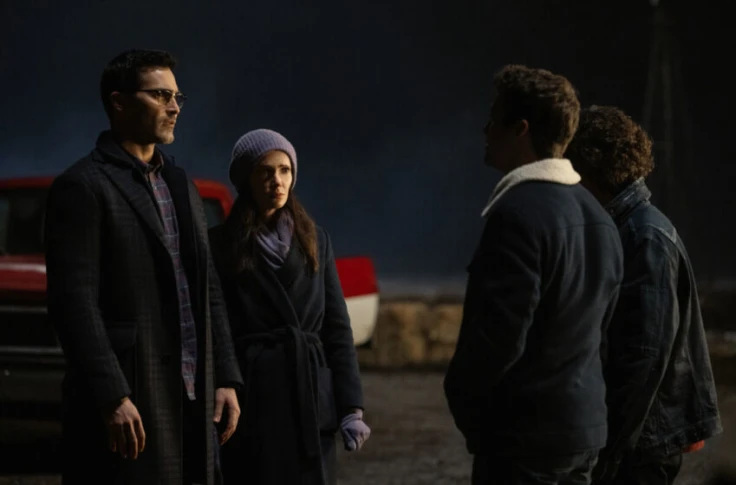 Verdict
Overall, I thought Superman & Lois 3×07 was a good episode. Chad L. Coleman steals the show with his origin story here, but it doesn't dominate the entire episode, which is a good thing because it doesn't slow down the pace of the show.
Score: 4.5/5