Review: Titans #2

[Editor's Note: This review may contain spoilers]

Writer: Tom Taylor
Art: Nicola Scott
Colors: Annette Kwok
Letters: Wes Abbott

Reviewed by: Matthew B. Lloyd
Summary
Who killed the Fastest Man Alive?  The fate of Wally West begins here!  While Dick takes on this task, Donna Troy leads the rest of Titans to Borneo to save the animals.
Positives
After seemingly allaying readers' fears about Wally West, Titans #2 utilizes a number of call backs to trigger some nostalgia that instantly connects the long history of these characters to the current status quo.  Dick's reputation as a detective leads him to take the lead on the investigation as to who murdered Wally West.  Wally himself will assist- what?  It's not all bad news!
Titans #2 opens with a flashback to the younger version of these characters as they prepare to take on Brother Blood, this sequence is great because we get to see Dick as Robin, Donna in her classic red Wonder Girl attire as well as Garth in his original Aqualad look.  It immediately recalls the Wolfman/ Perez run of New Teen Titans that catapulted this group of characters to the top of the comic industry in the '80's.  The splash page is also an homage to the cover of New Teen Titans #1.  These touches are additional elements that build on the accurate character beats.
Positives Cont'd
It's great to see Donna leading the team.  Donna Troy seems to have been passed over in the past 20 years in favor of other Wonder Girls, and it feels right that she gets to lead the team.  It's interesting that Taylor has Donna and Kory talk about it since Kory had been the mentor for the most recent iteration of the Teen Titans in Teen Titans Academy.  The team is responding to what appears to be a massive natural disaster with a fire in Borneo.  It's clever to show the team responding to natural disasters like JLA would or a  " job for Superman" if they are supposed to be the preeminent super team in the DCU.  It contributes to the idea that the Titans ARE taking over for the Justice League.  Nicola Scott again does a fantastic job on the artwork.  She makes the younger version of the Titans in the flashback truly look younger.  Scott always delivers and Titans #2 is no exception.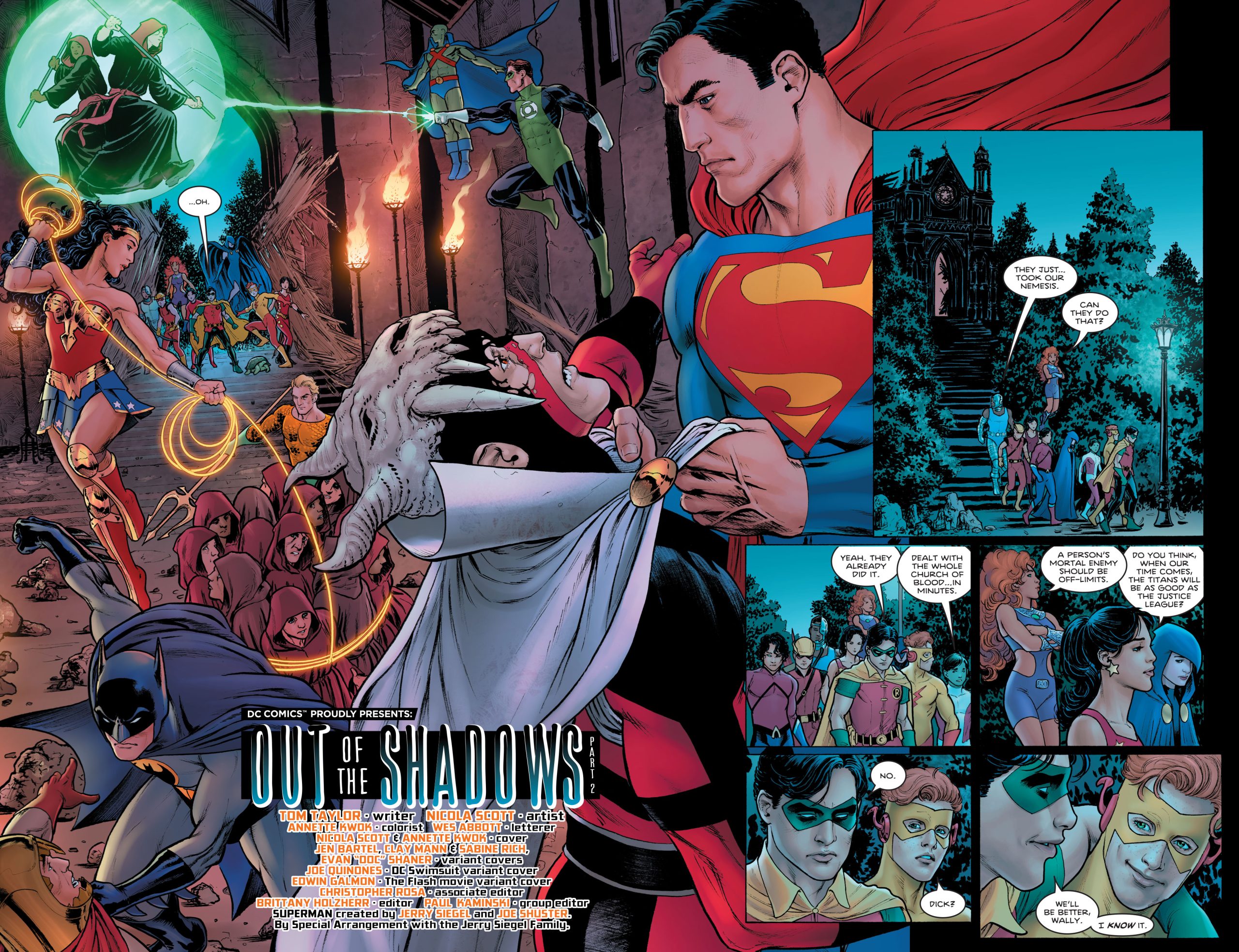 Negatives
One can only hope that the surprise ending is misdirection!  Stay tuned for details!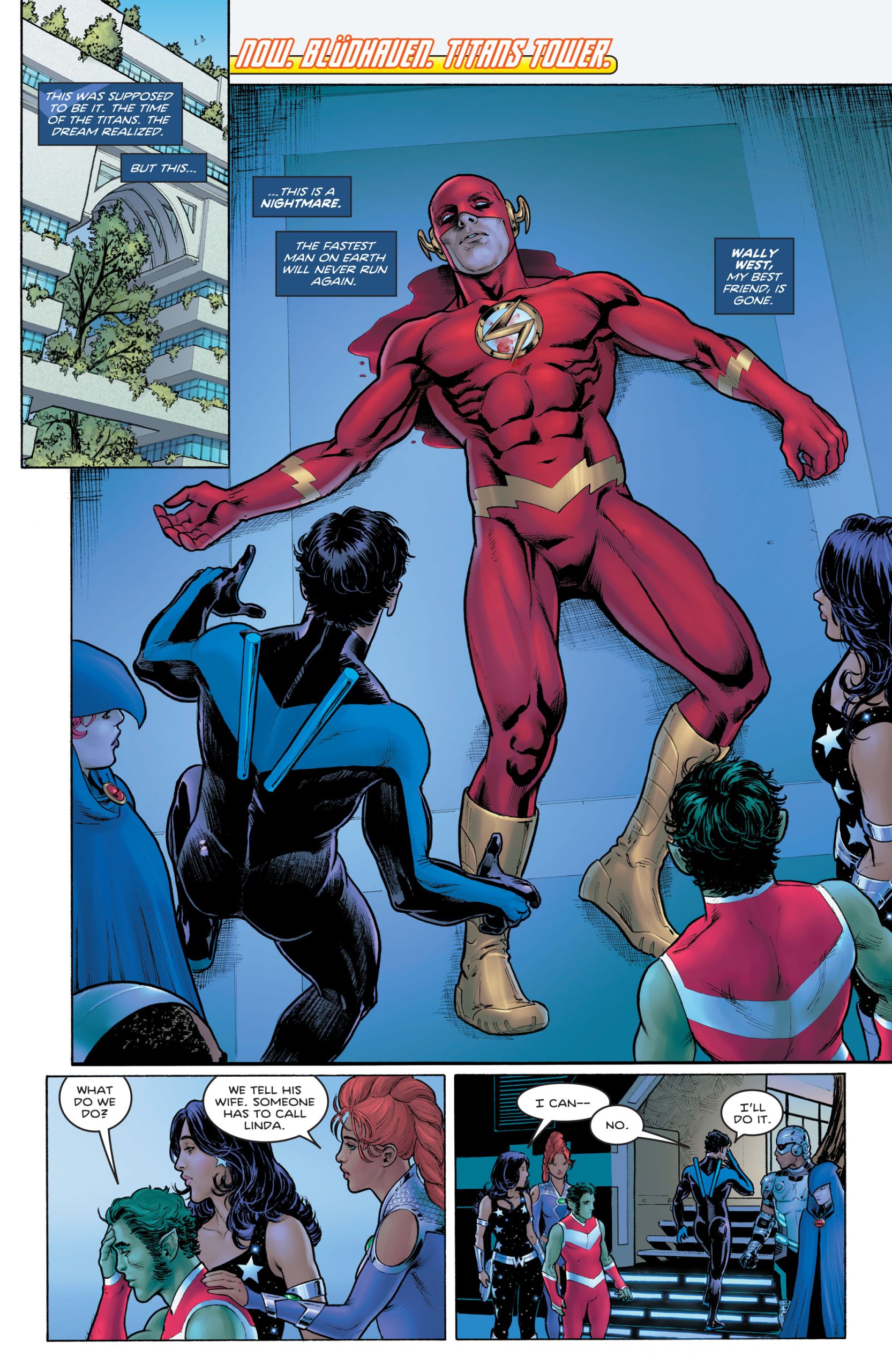 Verdict
Titans #2 is a step up from last issue.  The threat actually fits better and the set up with Brother Blood's new lease on life works better than the distraction of Peacemaker and Amanda Waller.  Overall, Titans #2 feels more concise and directed in terms of plot, and the character moments enhance the plot more effectively.  If last issue didn't grab you, this one may have what you want. Nicola Scott's art remains consistently wonderful, however.