Review: My Adventures With Superman 1×01 – "Adventures of a Normal Man Pt. 1"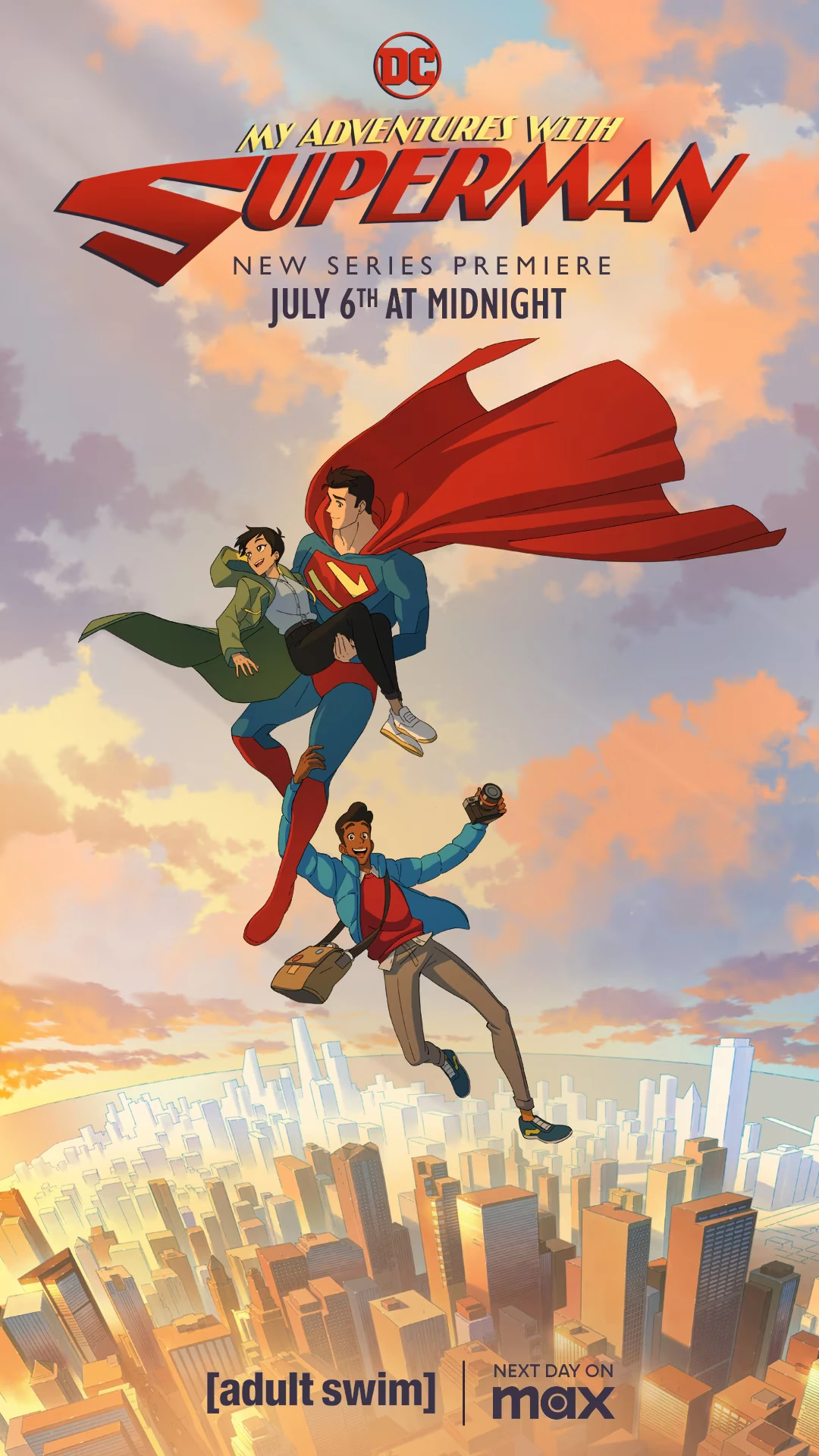 [Editor's note: This review may contain spoilers!]
Director: Jen Bennett
Writers: Josie Campbell, Brendan Clogher, Jake Wyatt
Starring: Jack Quaid, Alice Lee, Ishmel Sahid, Darrell Brown
Reviewed by: Steven Brown
Summary
My Adventures With Superman 1×01: Clark Kent and his best friend Jimmy Olsen navigate their first day through their internship at the Daily Planet. Meeting the beautiful and fearless Lois Lane, the trio fast develop a friendship–all while trying to survive being destroyed by robots!
Positives
I must admit, I had my reservations about this show, but that was mainly due in part to my feelings about Superman: The Animated Series, which still resonates with me to this day. However, My Adventures With Superman quickly shows you just how different it is, but in a good way.
The animation style is great, and the introduction of Jimmy and Lois don't feel forced, even though it was the first episode. Jack Quaid seems to be a great choice for the voice of Superman as you can tell he's a young man still trying to figure out this entire destiny of being a hero. Still testing the limits of his powers and learning how they work is a completely new avenue for this show to explore, and I'm eager to see where it goes.
Negatives
I have no issues with this episode at all. Top notch premiere!
Verdict
My Adventures With Superman 1×01 was a great episode and I can't wait to see the next. I love the dynamic between Lois, Clark, and Jimmy and the fact that they're all interns at the Daily Planet. This show is really doing everything from the ground up and I'm sure its going to leave us with plenty of room for fantastic storytelling.
Score: 5/5