Review: The Penguin #0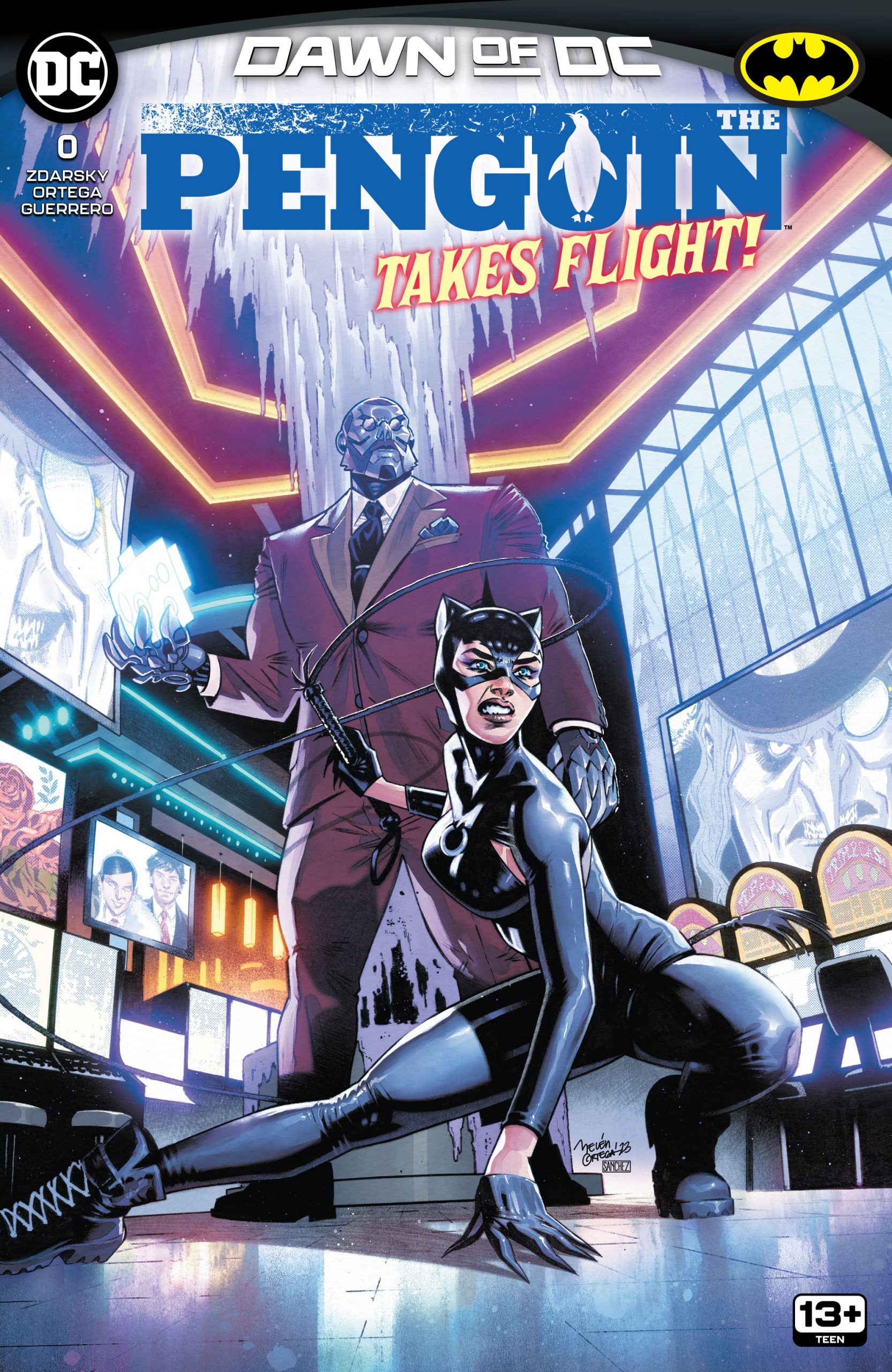 [Editor's Note: This review may contain spoilers]
Writer: Chip Zdarsky
Artists: Belen Ortega
Color Artist: Luis Guerrero
Letterer: Clayton Cowles
Review by: Kendra Smart
Summary
The Penguin #0 gives readers a peek into the Penguin in his element and prime. The spotlight is on him as he maneuvers his way out of Gotham with a false death and into a normal life. Seems feasible, right? But in his absence, there is a definite squabble that Catwoman finds herself in the middle of as the descendants of Penguin and his many rivals come to pick the bones clean. Gotham is about to find itself with many more corpses.
In Memory
The cover that we get for The Penguin #0 is astounding indeed. Belen Ortega provides great artwork, coupled with Alejandro Sánchez's color work. We get a scene for Catwoman, and even meet a new character this issue who is a robotic creation known as The Executor.  The Executor is quite the pun given what happens this issue. Let's jump right in.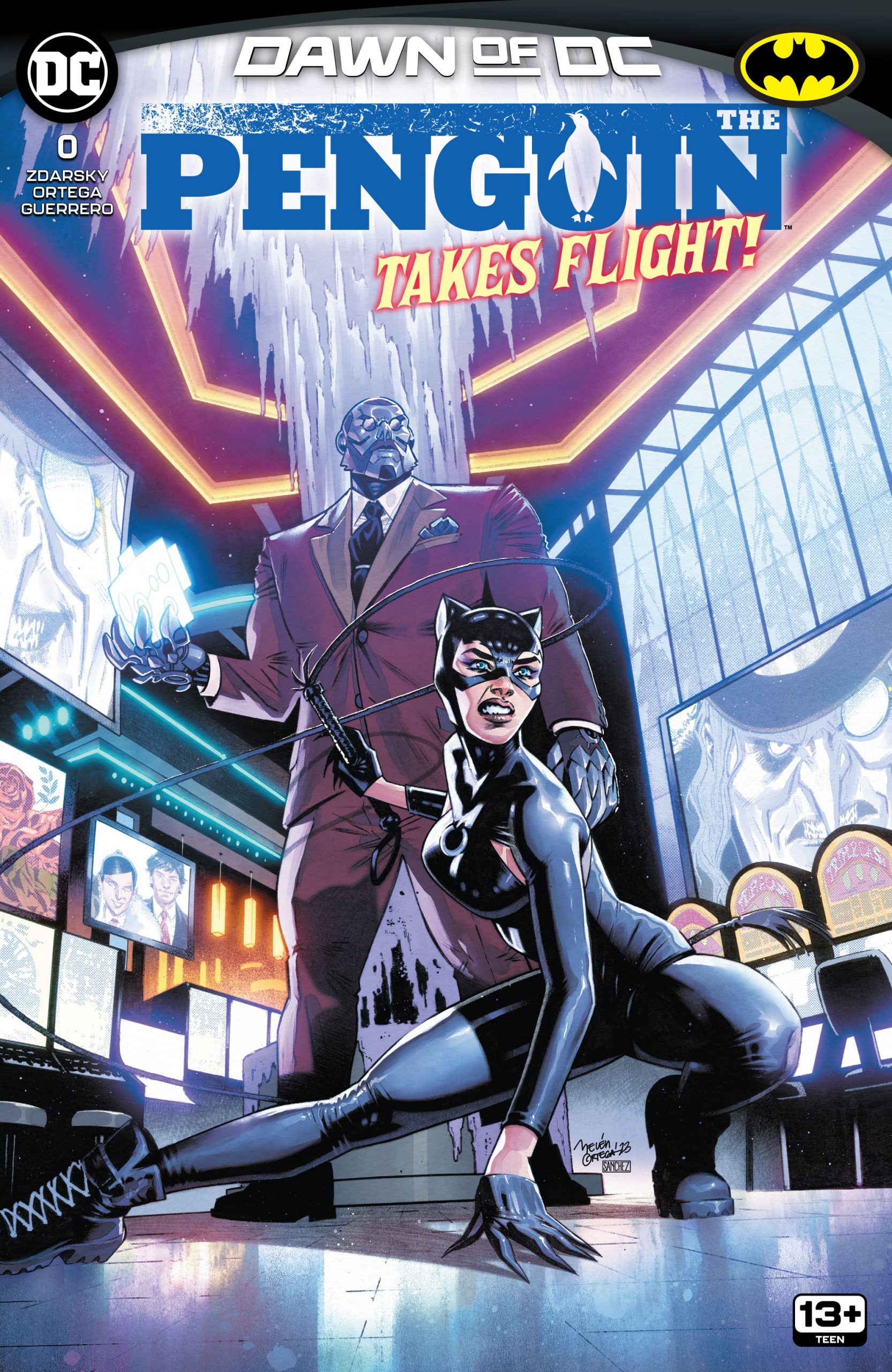 Nom De Plume
The Penguin's Iceberg Lounge has been a laundering site for many of those looking to make their money "clean". It is an empire prized by many, and this is proven by the vultures coming to claim his bergs now that he is "dead".  The Iceberg Lounge is like Boardwalk on a Monopoly board, and everyone is gunning for it. Catwoman finds herself between Finbar Sullivan and The Yakuza, both of whom wish to lay claim.
Interrupted by The Underbroker and his associate The Executor, they insist, quite pointedly, that the will must be honored. That should settle things, but Catwoman has her own mess to clear when The Executor requests her help with finding Cobblepot's  next of kin. Of course, she is given a monetary incentive, but the problem is… they keep dying. Will Catwoman finish her mission or will she have to seek counsel from beyond the grave?
Positives
The Penguin #0 presents us with many high points. From the artwork to the story, new characters and fiendish foes, everything is executed splendidly. I loved every twist and turn, even when they were predictable. If Chip Zdarsky is giving us the type of story telling we can expect for this series… it heightens my anticipation ten fold.
Negatives
There really are none in The Penguin #0. Given that this is a zero issue, I expected a lot of fluff, but there was none. It was wonderful from panel to panel.
Verdict
With The Penguin #0, it feels like we are in for a wild ride. One that will explore Cobblepot on a different level then we have seen, and that is always exciting to a fan. Exploring the world of Gotham in a deeper way is always fun, but I also like that we get to see the stark, raw comparison of Metropolis and Gotham at their centers. Definitely a recommended pick up.
Score: 5/5

Images Courtesy of DC Entertainment.