The Flash premiere is quickly approaching and we have compiled a list of the movers, shakers, and mischief makers set to appear in Season One.
Series star Grant Gustin had this to say about the final moments of the first episode:
We're going to slowly find out more about Harrison Wells [Tom Cavanagh] and what the hell is going on there. What the coolest moment, to me, is they're setting up the fact that the Flashpoint story line could potentially happen, that Speed Force could be an aspect and time travel could be a part of the show."
Robbie Amell, cousin of Arrow star Stephen Amell has been cast as one-half of the hero Firestorm, but who is the other half? Read more here.
It's official: Kelly Frye will play the role of Plastique.  Could this spell a possible Suicide Squad crossover? Read more here.
Dominic Purcell lands the role of Heat Wave. Read more here.
Wentworth Miller goes rogue nabbing the role of Captain Cold. Miller and Purcell (mentioned above) played brothers on the hit show Prison Break. I've always viewed the Rogues as a "band of brothers" and of the members Heatwave and Captain Cold to be the most brotherly.
Read more here.
Michael Smith will play Danton Black, a.k.a. Multiplex, and will make his debut in the second episode entitled, "The Fastest Man Alive."
Rick Cosnett plays Eddie Thawne and will be involved in a love triangle with Iris West and Barry Allen. Could this be the mysterious "tornado" that Barry talks about seeing when his mother was murdered? Read more here.
Danielle Panabaker has been cast as Caitlyn Snow and will be a supporting cast member and appear in several episodes. Snow is better known to comic fans as Killer Frost.
Carlos Valdes will reprise his role from Arrow as Cisco Ramon.  He will be a supporting cast member this season. Read more here.
Greg Finley will be playing the character Girder and will appear in two episodes of Season One.
William Sadler will play industrialist Simon Stagg head of Stagg Industries. With Stagg debuting in Season One, could this lead to an appearance by Rex Mason/ Metamorpho in Season Two?
Clancy Brown will play the role of General Wade Eiling.  Will we see a super powered General? It will be interesting to see in what direction they take this character.
Robert Knepper reprises his role from Arrow and will be back to plague the Flash as The Clock King.
Michael Reventar has been cast to play Blackout. This makes for an interesting addition to the series as Grant Gustin has mentioned the Flashpoint storyline possibly being incorporated into the show. In the Flashpoint comic, Blackout was recruited into a team of heroes by Cyborg to help stop Emperor Aquaman and Wonder Woman from taking over the world . His powers are electricity-based.
Paul Anthony has been confirmed for the role of Prism. His power allows him to absorb light and certain forms of energy. Other powers include invulnerability, super strength, holographic projection, and invisibility.
Brendon Zubb is listed only as "Kyle."  Could we see a potential Flash/Green Lantern team up? Could he be playing Kyle Rayner?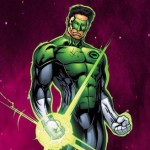 Robert Mann is listed as Basil Nurblin who Flash fans would know as Computron.  My prediction is that he will be more of a genius hacker than a super villain like in the comics.
Chad Rook will play Clyde Mardoon (brother of  Weather Wizard, Mark Mardoon). Will Rook be the Weather Wizard or is he setting things in motion for the appearance of his brother?
Anthony Carrigan appears in episode three as the Mist (Kyle Nimbus). Hey CW, can we get a Starman series next?
While the Pied Piper is rumored to appear in this season no news to whom has been casted in this role has been released.  In the comics this character is a police officer. There is a role of Swat Commander for actor Steve Baran, could this be how we get introduced to the character?
Read more here:
Source: The Flash IMDb