Everybody remembers the iconic bat-turn from the 1989 original Batman. What many might not realize is that classic scene is more out of necessity than style. Michael Keaton had no choice but to do the full 180 degree turn. The neck region on his batsuit wouldn't allow for a simple turn of the neck. If the neck was so confined imagine how uncomfortable the whole suit might have been. Recently on the show Hollywood Sessions Michael Keaton, star of Birdman, and Robert Downey Jr., who will soon reprise his role as Ironman in Age of Ultron, discussed the differences in super hero armor from '89 to today.
"What nobody understands either, is that you were the guinea pig for the [first version] of all of those suits – which by the way, twenty years later, I'm told only got infinitesimally more manageable and comfortable," Downey tells Keaton during the roundtable.
Many times Keaton himself references the total body confinement. He demonstrates to Downey Jr. how rigid the suit was for him during the Tim Burton film. It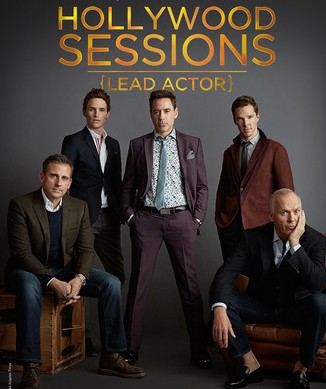 became easier for Downey Jr. to see why the full body movements and turns were compulsory. "I'm very claustrophobic," Keaton says of the elaborate Batsuit he wore in the 1989 film. "The first time I was locked in [to the outfit], I thought, 'This is never going to happen' … but this fear ends up working perfectly for the character."
Seeing Michael Keaton so upbeat and lively really bodes well for his involvement in another Batman film. Can I just say old Bruce Wayne in a Batman Beyond scenario. Surely their are those out there who agree. What are your thoughts? How would you like to see Michael Keaton brought back into the DC Universe?
Check out the full video right here.
Please Comment Below and Like us on Facebook
Source: YahooMovies & EpixHD