[Editor's note: This review may contain spoilers.]
Writer: Kevin Grevioux
Artists: Ryan Benjamin, Richard Friend, Tony Washington and Tony Avina
Summary
A troop of Amazons are on a five year journey of recruitment when their youngest group are taken by giants.
Positives
The cover by Ryan Benjamin is cool. It's very well drawn and just looks bad ass. It's a cover that might get people to buy the book based on its merits. It's a very good cover.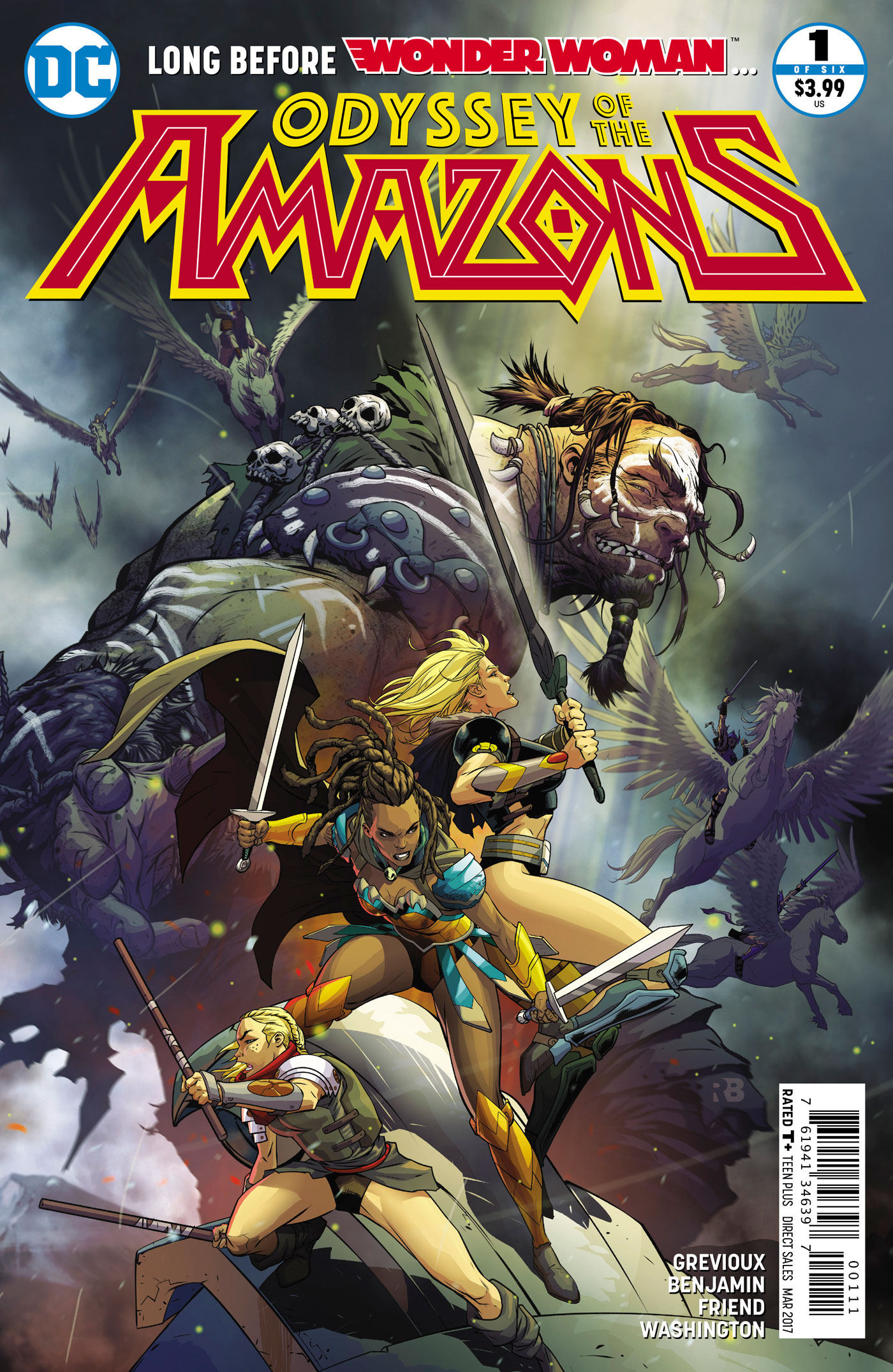 The interior art is good as well. Pencils are by Benjamin with inks by Richard Friend and colors by Tony Washington and Tony Avina. Everything looks solid. The faces are expressive and action is easy to follow. The standout is at the end of the book when the Amazons first confront the giants. There is a snow storm that looks beautiful.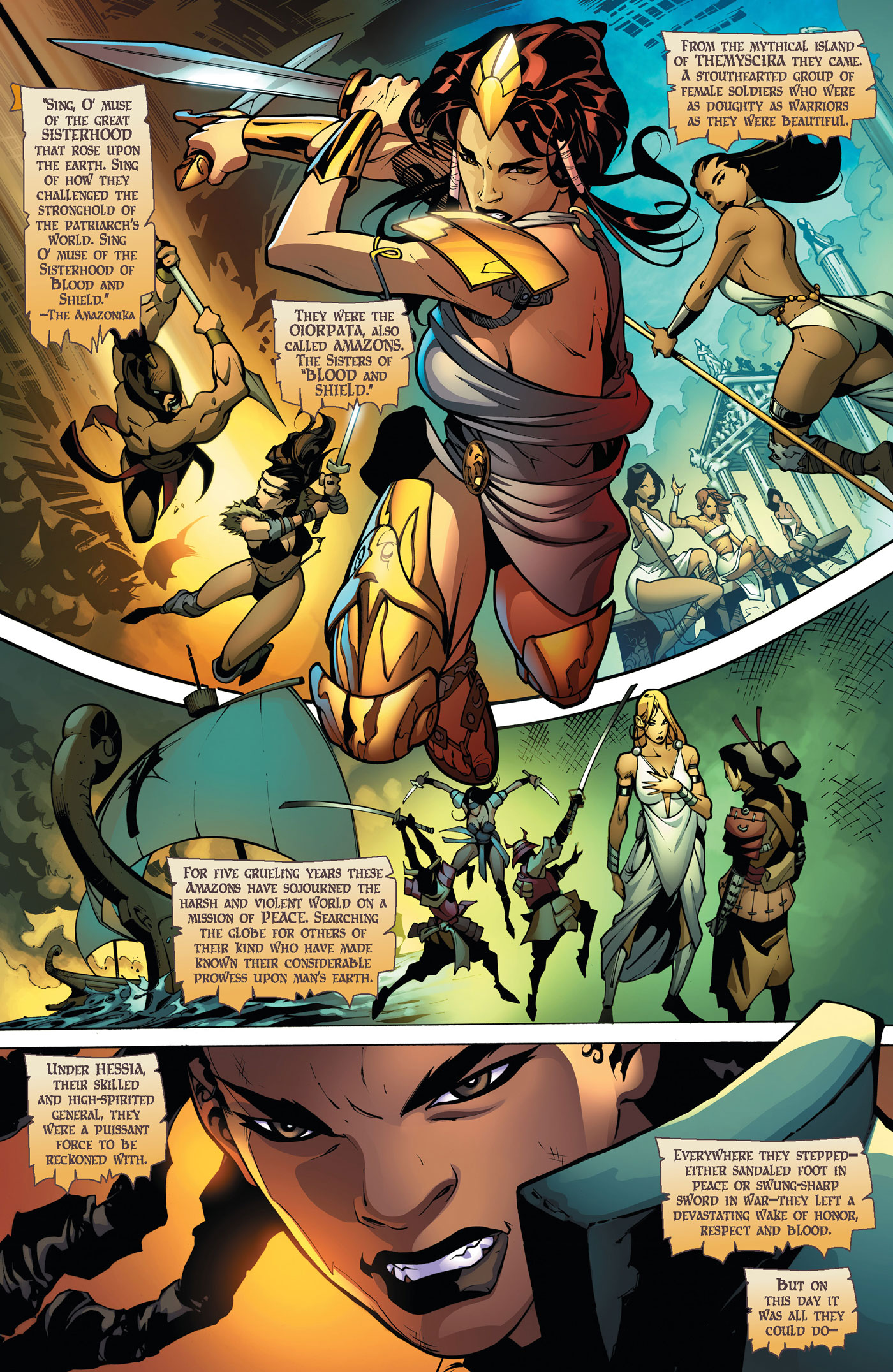 There are a couple of ideas I like in this. Some of the Amazons are having a hard time with the duality of their nature. They supposed to be bringing a message of peace and yet, all they seem to do is fight. War is taking its toll on the characters. Additionally, I like the idea that Amazons are born all around the world and are recruited to come to Themyscira. I believe that is a new concept and it is interesting.
Negatives
There are way too many characters and it is hard to tell them apart. The book jumps around a lot trying to introduce us to everyone which somewhat backfires. I don't have any sort of grasp on most of the characters; they feel really generic to me. It was really hard to get engaged.
I found this story to be dull. It's well written; I just don't care yet. There are neat ideas but they're just ideas right now. Most of the issue is the Amazons fighting and then arguing with each other. I don't think there's a lot here.
Verdict
While the art is good and there are some good ideas, the issue falls flat. The story isn't interesting enough and the characters are very forgettable and interchangeable. Ultimately, this was a boring read. I don't recommend checking it out.