[Editor's Note: This review may contain spoilers]
Writers: Marguerite Bennett
Artists: Laura Braga and Aneke
Colorists: J.Nanjan and Wendy Broome
Summary
Supergirl fights Faora, and Hugo Strange unleashes his failed lab experiments on Harley Quinn and Poison Ivy's circus. Meanwhile, Killer Frost directs her mythical army into the city, and the supernatural Nazi invasion begins!
Positives
We catch up with Kara shortly after she saves her family, where she realizes she must make a choice. The reader also gets caught up in a fight between Harley and Ivy's circus and Hugo Strange, with some help from Raven. Raven, during battle, finds her father on the opposing side, and she soon realizes a truth that she did not want to face, that her servitude to the Joker's Daughters was not enchanted.
She soon finds out her family history, and what unfolds is a tragic story. Her power is also unyielding and the only person who can control her is Zatanna. This chapter ends in tragedy for someone close to one of our heroines, unleashing the beast within Raven.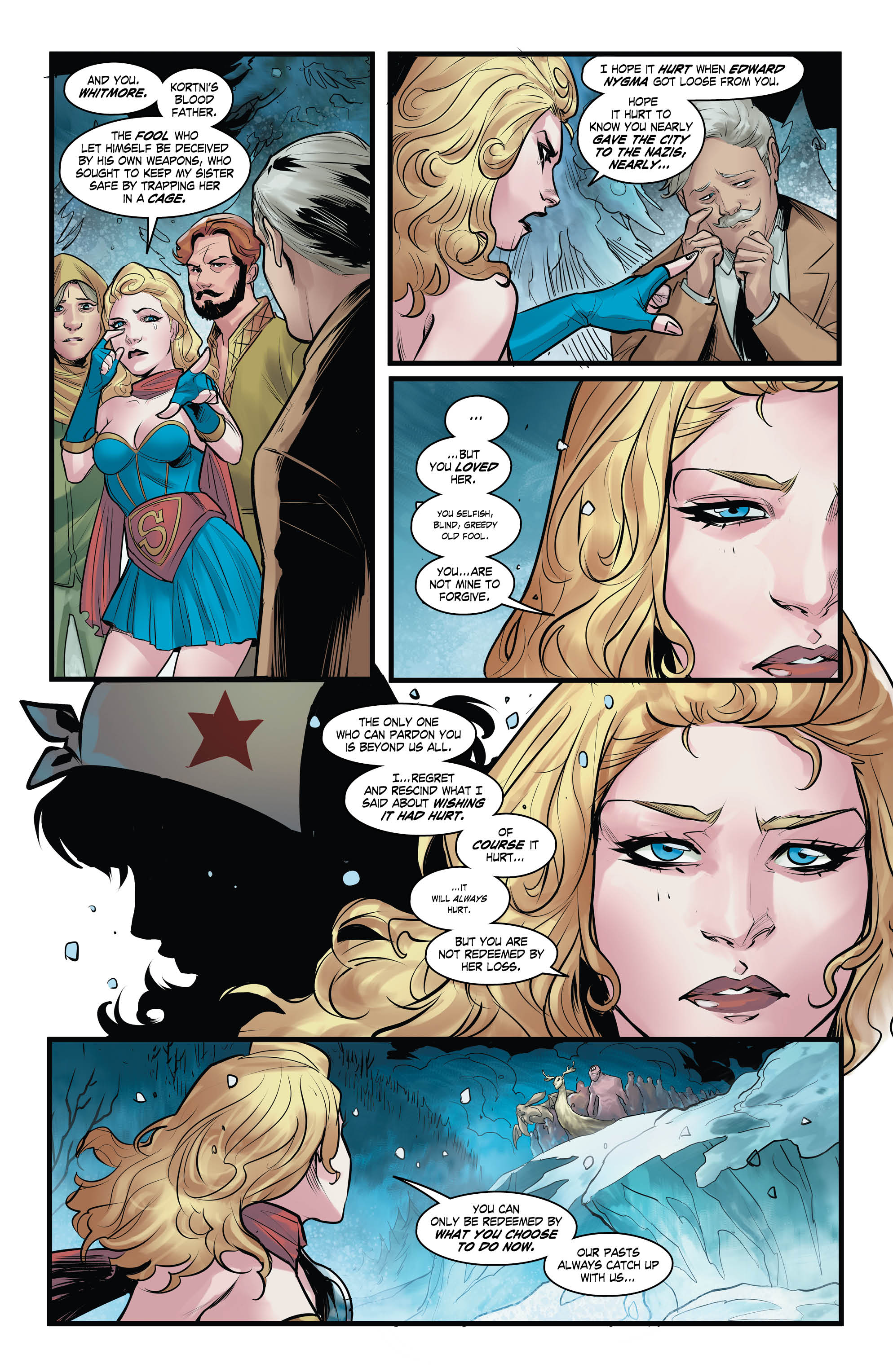 Negatives
The twist is too disheartening, but I have hope that the next issue will resolve it.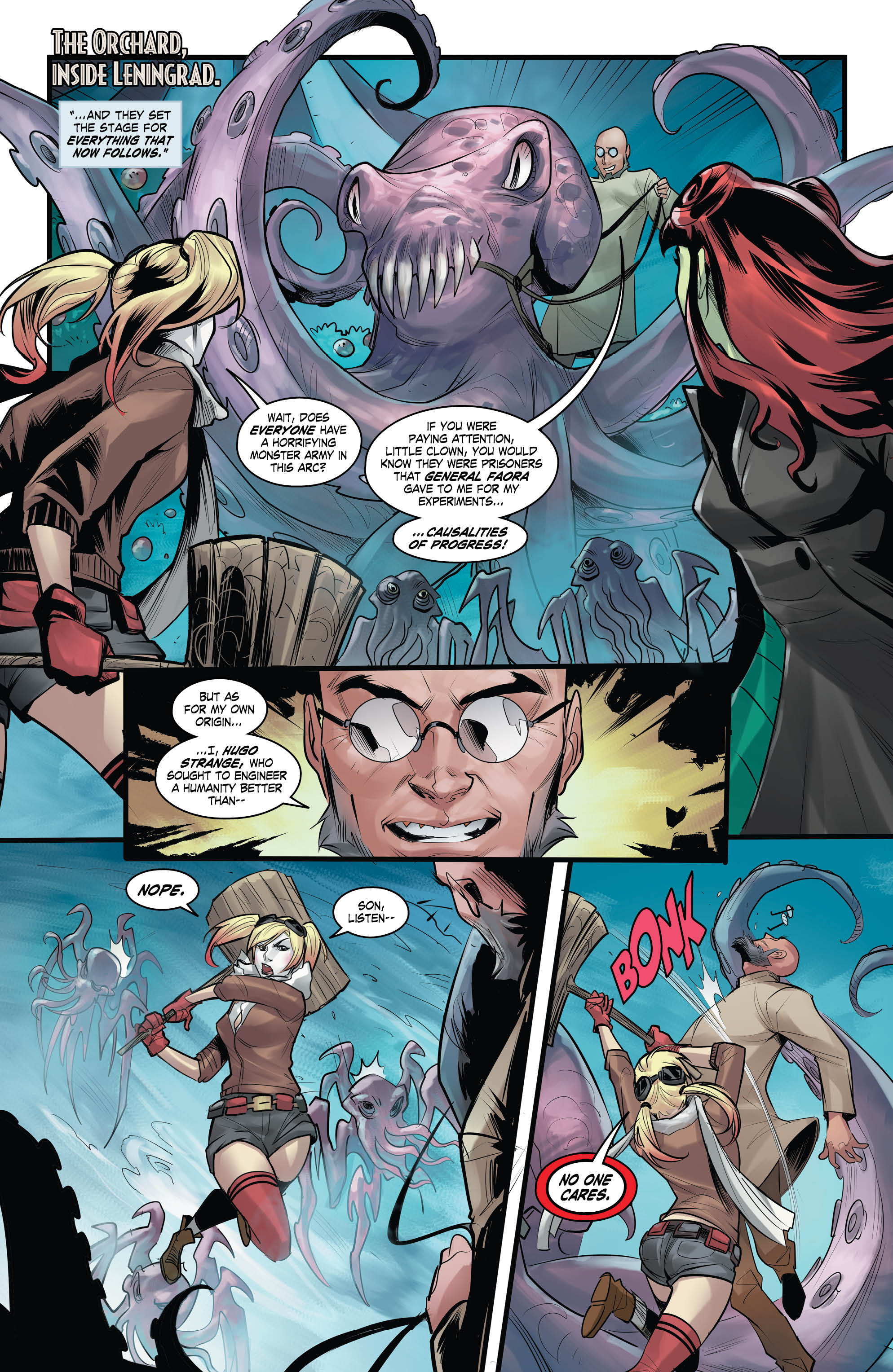 Verdict
Excellent issue, which changes canon, as Raven's father in this world is much more tragic and nowhere near as sinister.