[Editor's Note: This review may contain spoilers]
Writer: Chuck Dixon
Artist: Graham Nolan
Colors: Gregory Wright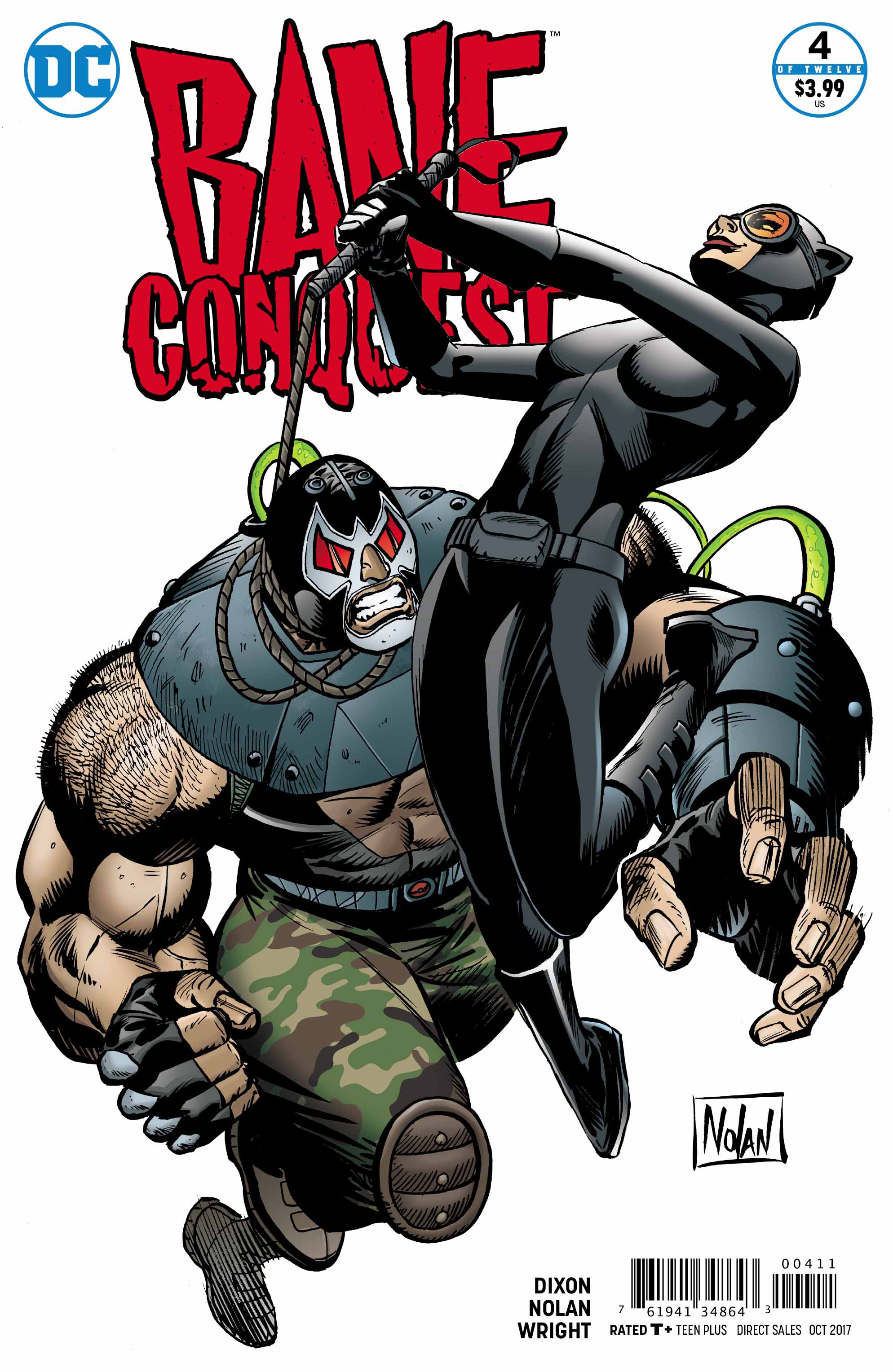 Summary
Bane has set his sights on crushing the Vor, a network of Eastern European thieves who are among the deadliest in the world…but somehow, it's less than surprising that where you find a collection of thieves, you find Catwoman! Will she derail Bane's plans? Or is there an opportunity for a deal here?
Positives
Another great chapter in this maxiseries.  Dixon knows exactly how to perfectly write a tense Bane story without much action at all.  For a character that most people think of as a bruiser, it's nice to see him use his mind and tactical skill more.  I also love how he treats his lackeys, Bird, Zombie, and Trogg, with respect.  Most villains treat their minions like dirt, but not Bane.  He seems to hold them on an even level, while still asserting that he has the final say.  And they, in return, are loyal and respect him for it.
We also got to see a little bit of interaction between Bane and Catwoman at the end, and I have to say, I'm definitely intrigued to see where the story takes the two of them.  Will they team up against the Vor?  Will they be at odds with one another?  I love this version of Selina Kyle, and am always happy to see her pop up in random books like this.
Also, Nolan and Wright do an amazing job bringing these characters to life with beautiful artwork and popping colors.  I have always been a huge fan of Graham Nolan, and was stoked when I first found out about this series.  And he hasn't disappointed yet, and I just don't see it happening in the future either.
Negatives
I only have two negatives for this issue, both of which I've had in past issues,  The first is the fact that most of the foreign languages (whether it's Spanish or Russian) are not translated for the reader.  The only time it's translated is when Dionysus is speaking in Russian.  And speaking of Dionysus, he's the second one.  I'm still a little creeped out by his look, but it is starting to grow on me as his character progresses through the series.
Verdict
I'm really enjoying this series, and this is just another great chapter in this amazing Bane story.  I can't wait to see what happens next.