[Editor's Note: This review may contain spoilers]
Directed By: Michael Jelenic and Aaron Horvath
Written By: Luke Cormican and Peter Rida Michail
Starring: Scott Menville, Khary Payton, Tara Strong, Greg Cipes, and Hynden Walch.  Also Patrick Stump, Pete Wentz, Joe Trohman, and Andy Hurley of Fall Out Boy & rapper Cee-Lo Green.
Summary
When Cyborg becomes trapped in an alternate reality of his favorite song, "The Night Begins to Shine", he's forced to battle a dragon who wants to steal the song for his own evil purposes. Unable to rescue Cyborg on their own, the Titans must enlist the help of pop music stars Fall Out Boy and Cee Lo Green to help rescue Cyborg and defeat the dragon.
Positives
This was a special set of episodes for me.  I'm one of, what seems like, the few adult fans of this show, and when I first saw the season 3 episode "40%, 40%, 20%", which spawned this special, I fell in love with this concept of a song having the power to transport you to a new world.  And thankfully the creators felt the same way, and decided to bring us back to explore this world and the power of B.E.R.'s "The Night Begins To Shine", which, until that season 3 episode, I had never heard before, and now can't get out of my head.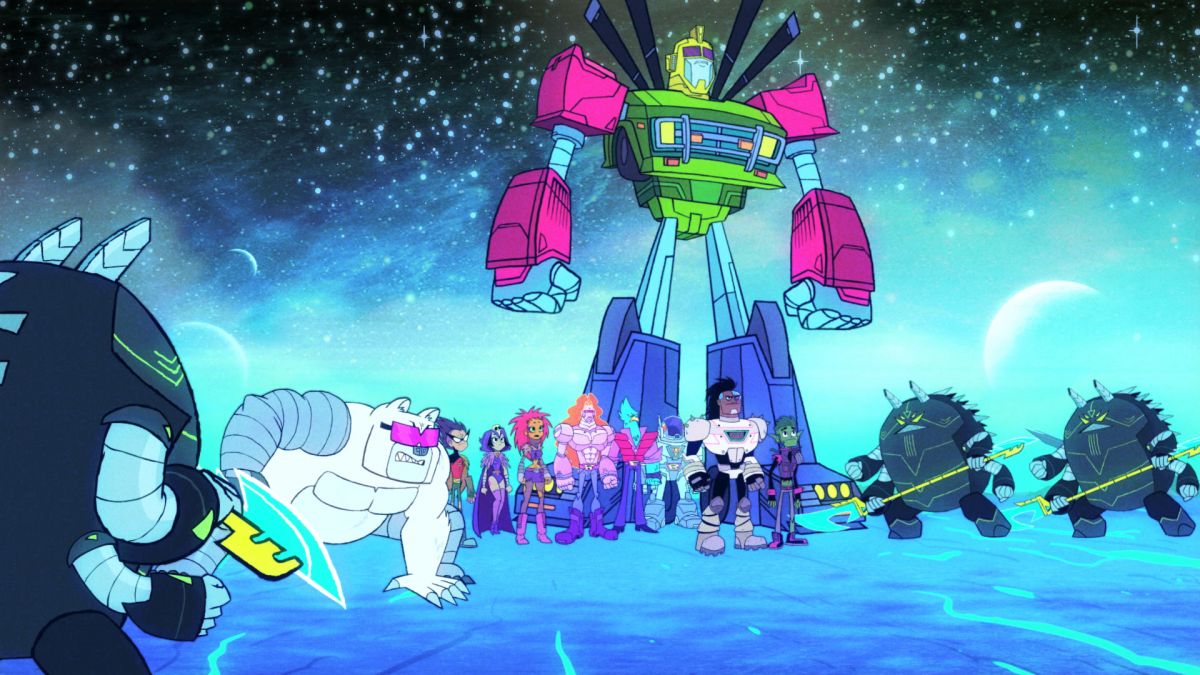 As usual, the voice cast does a fantastic job, especially Khary Payton, who plays Cyborg.  This is really Cyborg's story, as it is he who brings them to the alternate dimension with the power of song.  And it's he who must battle the dragon who seeks to claim the song for his own to destroy the night and, what I'm going to call "Rad World", as a whole.  I loved seeing a bit more of Cyborg in a more serious manner.  It's nice to see once in a while.
We also got some fun guest appearances from Cee Lo Green and Fall Out Boy, who, in the end, are brought into Rad World to help Cyborg and B.E.R. fulfill the prophesy and defeat the dragon, saving Rad World in the process.  And during their individual battles with the dragon and his minions, we got cover versions of "The Night Begins To Shine" by both Cee Lo Green and Fall Out Boy, as well as a techno remix version when the dragon had control of it.  It was really cool to hear these different version in contrast with what was happening in the episode.
The other thing I wanted to mention was the awesome animation inside of Rad World.  It had an anime cyberpunk vibe, which I loved, and would really like to see again eventually.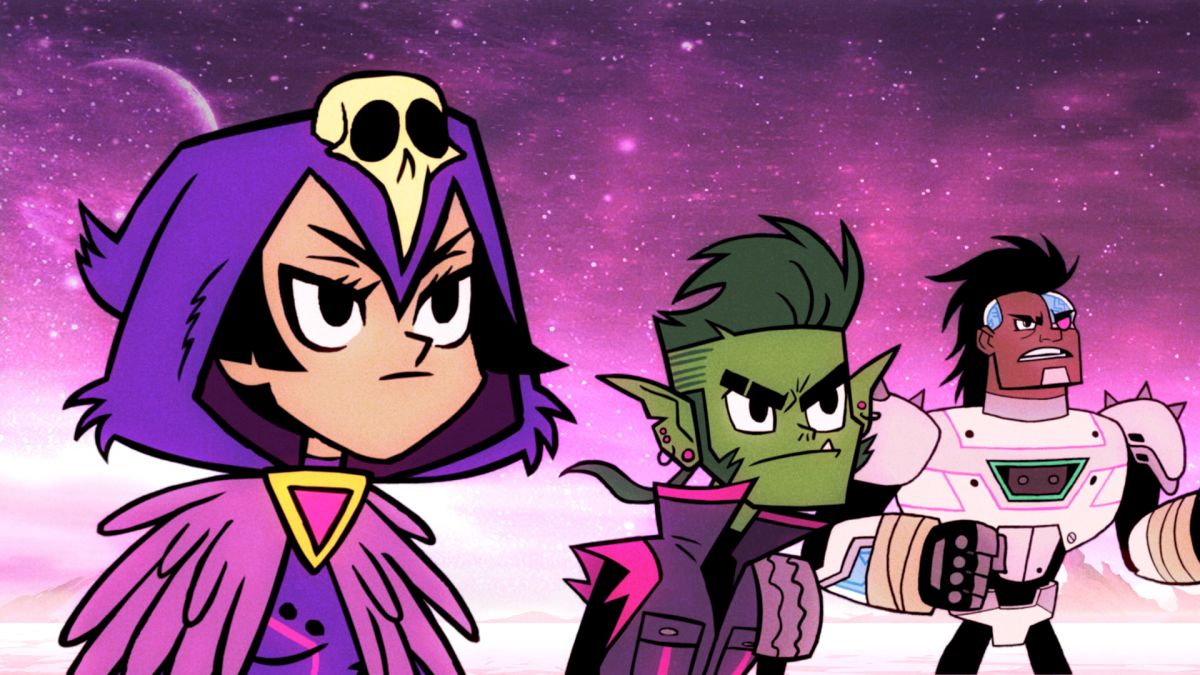 Negatives
There was really only one negative for me, and that was the fact that the second episode of the four was kind of weak.  It was just a filler piece to push the story along.  It followed Beast Boy as he goes off in search of himself, and winds up finding William J. Regan of B.E.R. working as a mechanic.  It was a cool reveal, but the episode was just weak in comparison to the other three.
Now, the four episodes aired over four nights (August 1 – 4), and then aired as a one-hour special on August 5, which is how I watched it.  So I have to wonder if it would have been worse to watch chapter 2 on its own separate night and be left unsatisfied for an entire day as opposed to just a couple minute commercial break.
Verdict
Overall, this was one (counting the whole special as one) of my favorite episodes of this series.  I really hope they either return to this world again, or do other specials in a similar vein.  It would be great and I would absolutely tune in.